Acer's Chromebook 715 boasts a durable all-aluminum chassis, along with an integrated fingerprint reader for added security and tremendous battery life to provide remote workers, varsity students, and users familiar with the benefits of cloud-based productivity tools with a laptop that will enable them to work more efficiently for extended periods.
This load-shedding proof notebook offers an iPad level battery life of up to twelve hours long, and unlike a car's recommended mixed fuel usage figures, you can actually get really close to that figure in the real world in daily use.
Weighing less than 2 kg, the laptop is quite portable but still offers a quite decent 15.6″ full HD (1920 x 1080) matte screen. It works well when browsing the web, reading emails, reviewing your Google Photos, or watching a Netflix series or movie.
In terms of connectivity, you get two USB-C ports (also used for charging), a handy USB-A port, a 3.5 mm audio jack, and a MicroSD memory card slot for expanded storage. You will need the latter if you are not a cloud service/Google cloud junkie since our review unit only boasts 32 GB worth of onboard storage. Another impressive facet of this notebook is the typing experience via the keyboard which offers decent key travel and well sized and spaced out keys, and the bonus of bonuses a full numeric keyboard on a Chromebook. The Corning Gorilla glass-covered touchpad is slick to use (not quite as slick as one on a Macbook though) as its highly responsive and smooth.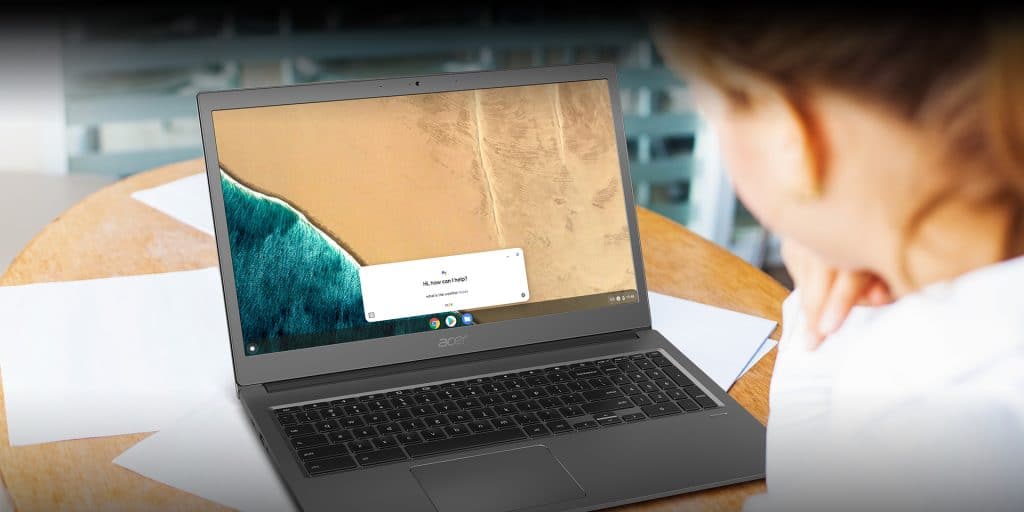 Google's Chrome OS
Unlike the majority of conventional notebook PCs running Windows 10 and the more expensive Macbooks operating on Mac OS, the Chromebook as the name attests runs Google's Chrome OS. This operating system sports a really approachable learning curve and users who favour Android as their mobile OS of choice will have no trouble navigating this desktop environment and getting to grips with its feature set.
Despite featuring specs that will mean performance on the meagre end of the scale if this were to be running full-blown Windows 10, the Chrome OS-powered laptop delivers smooth, quick performance on its Intel Celeron 3867U and 4GB DDR4 RAM. The only time that you'll see it being visibly under load is when loading particularly demanding Android apps or games, as our midrange Huawei nova 5T was quicker when loading the same mobile games and apps.
Chrome OS is quite versatile when it comes to apps as there are a few options when loading apps, including obtaining these from the Google Chrome Web Store or downloading and using Android Apps. Here, one should note that not all of these apps and games will work on Intel x86-based hardware as they were developed for ARM processors including popular ones like Call of Duty: Mobile (which actually has joypad support). A lot of games also are touchscreen-specific such as Rugby Nations 19 or Tennis Clash and do not support a trusty joypad which makes playing mobile titles on a non-touchscreen notebook quite a challenge, while some like Asphalt 9 do and works a treat. Also worth a mention is the ability to pair your Android handset with the Chromebook in order to see all incoming messages (SMS and MMS) on your laptop for instance, which is handy when it is charging in the corner.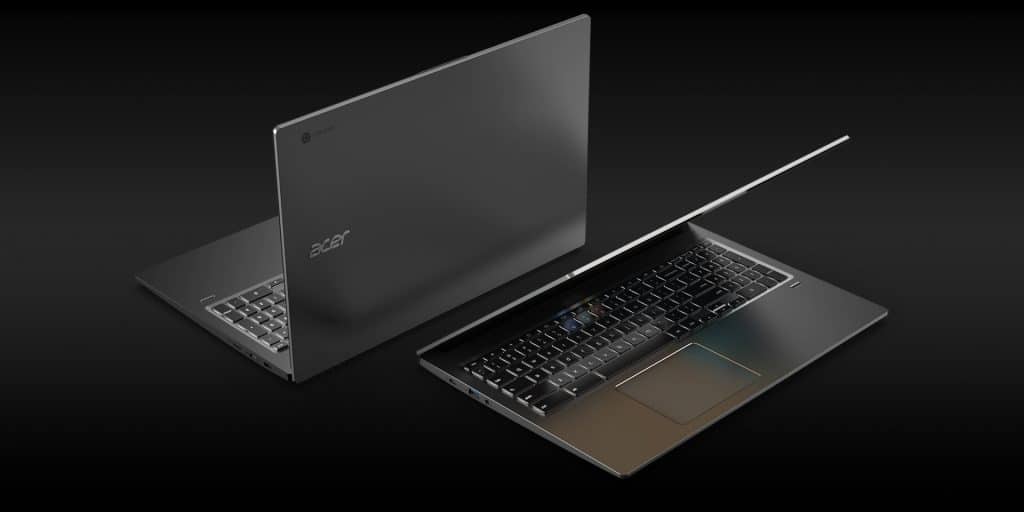 Final word
The recommended retail price varies wildly from between R7999 and R18999, depending upon spec level, as you are able to get much more powerful and capable processors, more RAM, and storage options for instance. If you are not tied down to using certain enterprise apps that only work within a Windows environment, or design/video editing apps via your Macbook, then the Acer Chromebook 715 is well worth considering, especially for first-time computer users, students, and general computer users looking for something portable, approachable from a pricing point of view, and with long-lasting battery life.