Everyone loves a good deal, especially in today's operating environment of high inflation and stagnant economic growth that is making everything more expensive, while your salary stays the same. Tecno presents a midrange smartphone that packs in a lot of features, a good dollop of specs, and an attractive design for a great pricepoint.
While the Spark 8C packs a glass front, plastic frame and a plastic back of most conventional midrange devices but still manages to draw the eyes thanks to its large screen (phablet) and novel branding on the back (pictured below). We are also fans of the rear-mounted (ala LG style) fingerprint scanner for quick unlocking and secure app purchases.
Measuring in at 164.57 x 76 x 8.95 mm, it is still quite pocketable and you don't need Eben Etzebeth-sized hands to employ its 6.6″ HD+ Dot Notch Screen. Speaking of which, this display makes consuming content such as YouTube videos or episodes of The Boys on Amazon Prime Video or playing mobile games a treat courtesy of the ample display real estate. Providing that display performance boost, especially whilst gaming on the go is its 90Hz Refresh Rate, while details are adequate via the 720*1612 resolution of the display.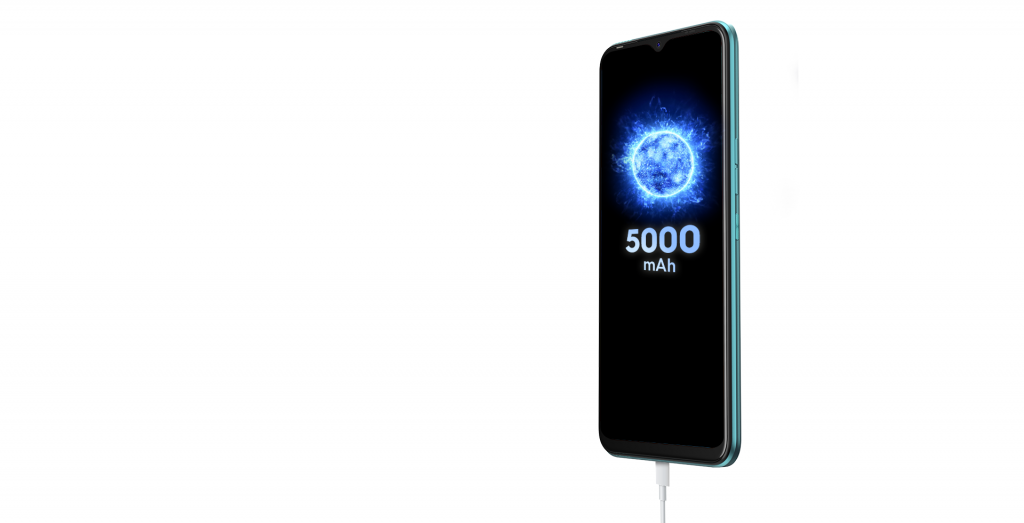 Equally as impressive size-wise is the 5000mAh battery, which gets you through a working day and then some. Camera performance is also good to get social media-ready snaps on the go within most conditions, and par for the midrange course but will not challenge (more expensive) devices from HUAWEI, Samsung, or Apple iPhone for mobile snapper superiority. You get a 13MP AI Dual Rear Camera with Dual Flash on the back covering most of your mobile photography needs, and an 8MP Front Camera with Flash making sure your selfie-snapping itch gets scratched too. Fun camera additions include AR stickers and the ability for the camera to automatically capture photos when the subject smiles which is handy for taking memorable baby/toddler shots.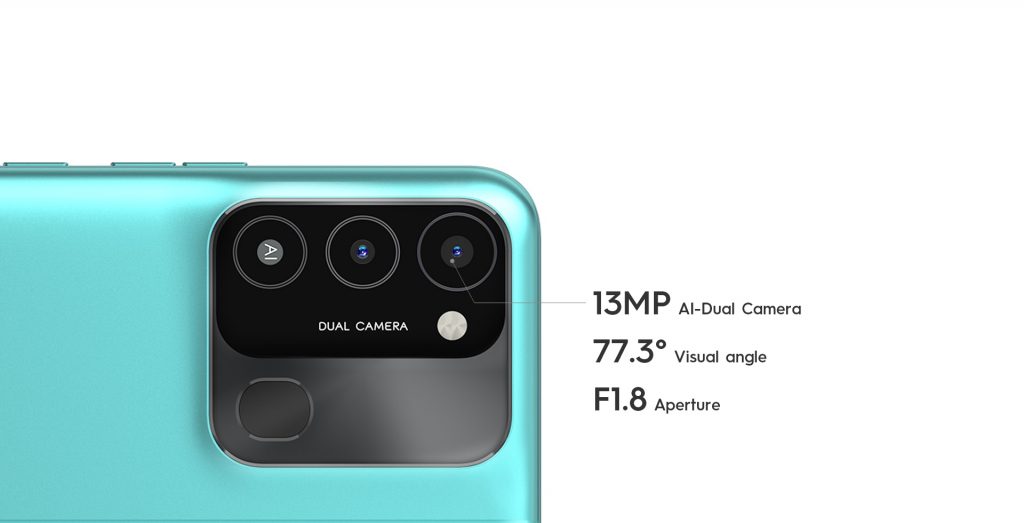 You get 128 GB worth of storage for your multimedia and other data, with performance around Android 11 being kept brisk thanks to the 4GB of RAM (some models come with 2 GB though) and Octacore processor. Tecno throws in novel add-on features such as Soplay 2.0 which provides different beats, sound packs, and the ability to record your voice in order to make your unique music or ringtones. Another one we really appreciate is the Kids Mode, which enables parents to prevent children from using unwanted applications and control the time they spend using their mobile phones. The overall look of the UI (Tecno's HiOS 7.6) is clean with colorful iconography, which we do like too.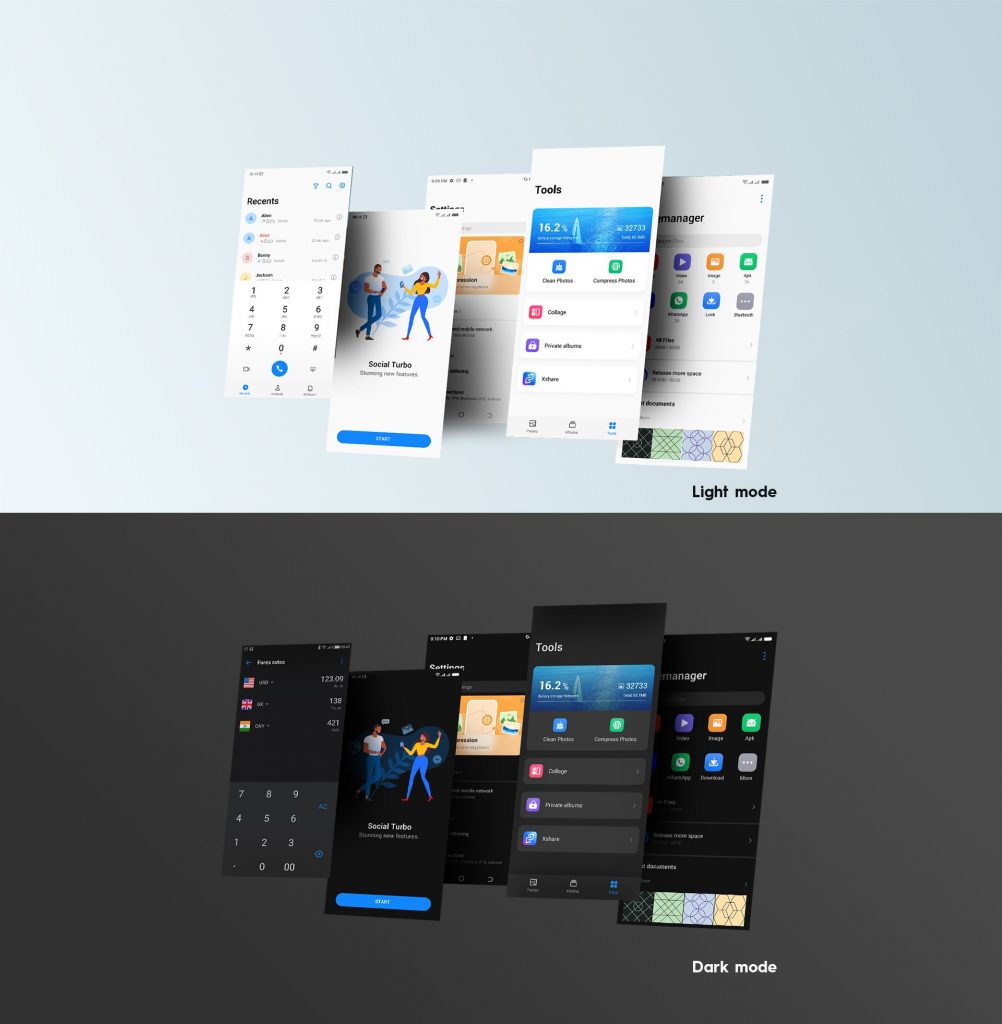 All in all, everyone loves a good deal and the Techno Spark 8C really delivers on all fronts, whilst still adding some design flair, impressive battery life, and handy UI software add-ons to set it apart from the flood of midrange devices available at this price-point. Definitely worth a recommendation from our side. It goes for a recommended retail price of R3300 but you can find it a little more affordable (R3k) at some local retail outlets such as The Foschini Group.