Microsoft's Surface line offers business professionals a lot of versatility, excellent connectivity, fantastic designs and security to suite all of their needs, making it easier to transition and switch from an onsight- to a working from home (WFH) operating environment.
We spent a wonderful two weeks+ with the Surface Pro 7, and found it to be quite versatile and adaptable to your needs thanks to a 2-in-1 design offering the portability and convenience of a tablet, which is great for content consumption and the power and productivity of a traditional laptop, which is ideal for content creation. The built quality is on par with the best in the industry whether it be the likes of Apple or Asus.
Microsoft South Africa supplied us with the Surface Pro Type Cover which is a magnetic keyboard attachment that protects the display when folded and when unfolded provides for a smooth transition to a laptop esque experience. The Surface Type Cover also comes with a built-in kickstand to sturdily prop up the display and you can keep it angled at varying degrees to suit your viewing preference. While the ratio of the display makes it a treat to use while using productivity apps, it never the less still provides a good content consumption experience whether watching movies or series via Amazon Prime Video, Showmax, Netflix, or Google Play Movies.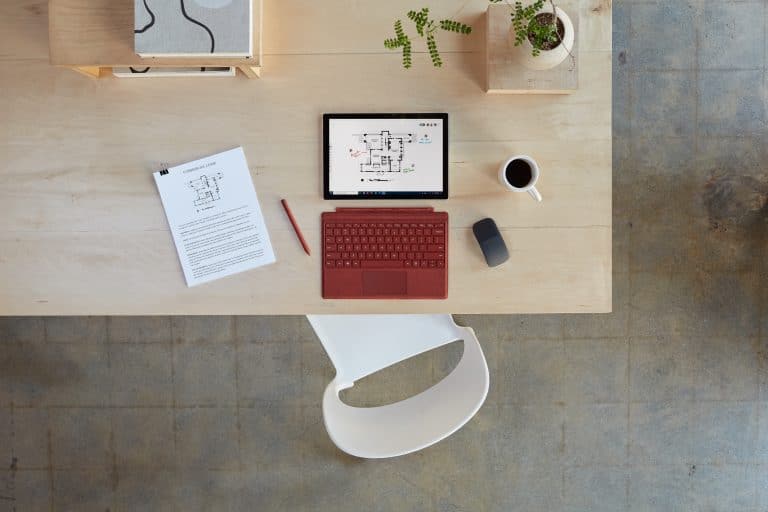 We also received the Surface Pen stylus, which attached to the side of the device to keep it from getting lost and allows you to easily take notes within apps like OneNote, which is handy for meetings, lectures, and when conducting postgraduate research.
The powerful business tool really is at its best when you opt to get all of the software from Microsoft in toe, because you can work on a document in Word, a spreadsheet in Excel, or a new business presentation in PowerPoint and have it saved to Microsoft OneDrive (you get 1000 GB worth of secure cloud storage via Microsoft 365, previously known as Office 365). You can even like us, switch between a MacBook Pro and the Surface and work seamlessly on your documents thanks to the Autosave cloud functionality.
Our Windows 10 Pro-powered test unit was powered by a 10th gen Intel Core i5 clocked at 1.1 GHz (can ramp up to 1.5 GHz), 8 GB of RAM, and a 250 GB SSD (190 GB was available for storage). Performance was brisk and multitasking smooth.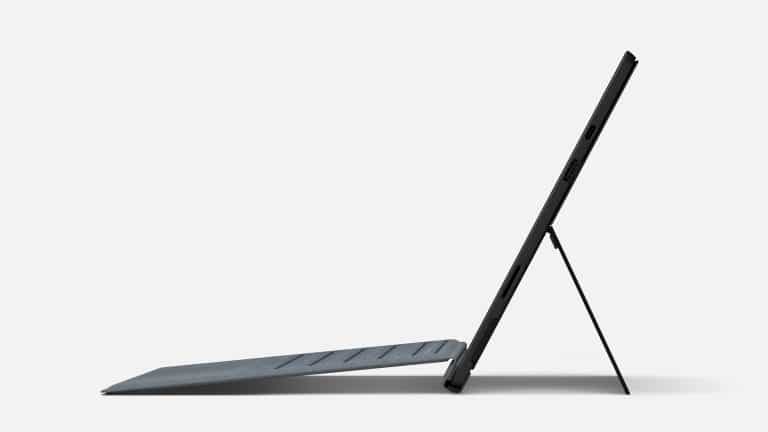 In terms of connectivity, you get access to a 3.5mm audio jack, USB-C slot, USB-A ports, Wi-Fi connectivity and Bluetooth. So audiophiles can plug in their headset for the best audio experience while fans of portability can employ their favourite wireless earphones for a better video call or Microsoft Teams/Zoom meeting experience.
For those who prefer an Ethernet port at the office for a more stable or quicker connection should note that there is no such a port on this laptop or in fact, a SIM slot for inserting a company data SIM, but you can hotspot using portable wireless modem or your smartphone ofcourse.
Final word
All in all, this is a great WFH companion and great also for the roadwarriors like sales staff who can use the portability, versatility and performance that this 2-in-1 offers in spades. It all comes at a pretty penny though at around R23 000 from local retailers like Incredible Connection (sans stylus and protective keyboard cover), but when you consider that the Apple iPad Pro M1 with Magic Keyboard attachment and Apple Pencil isn't that far off in pricing, but is in terms of delivering a similar content creation experience, then it is well worth the investment. Just get the cover at least too for the best notebook PC esque experience.