In the new reality of hybrid work, where a lot of employees are based at home some of the time and back at the office part-time, thin-and-light laptops that are still tremendously capable and feature laden are becoming the productivity tools to have. One such a device is Lenovo's ThinkPad X1 Nano which tips the notebook PC scales at less than one kilogram making it one of Lenovo's lightest ThinkPads ever, but it punches well above its weight-class thanks to under the hood components such as Intel's 11th Gen vPro processor.
You get up to an 11th Gen Intel Core i7 vPro coupled with as much as 16GB LPDDR4x RAM and up to 1TB worth of fast PCIe SSD storage. Intel Iris Xe handles graphical duties so you are guaranteed good productivity performance while some light gaming on the go for less demanding titles like Fortnite is also possible at a steady 30+ frames per second. All of this comes in a highly portable and reliable package that is Lenovo ThinkPad. These laptops are renowned in the industry as they are tested against 12 military-grade requirements and undergo more than 200 quality checks, to ensure they run in extreme conditions raning from the Arctic wilderness to desert dust storms, from zero-gravity to spills and drops, you can trust these laptops to handle whatever life throws your way.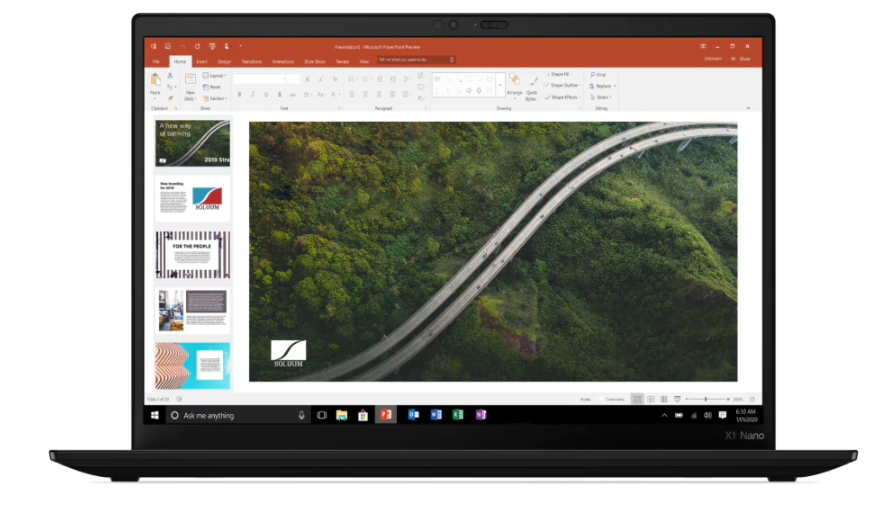 When you are done with work and want to consume rather than create media, the ThinkPad X1 Nano also has you covered thanks to its Dolby Atmos Speaker System that delivers good sound as well as a 13″ 2K (2160 x 1350) display with Dolby Vision, that is bright at 450 nits, covers 100% sRGB colour spectrum so provides nice looking colours and is very detailed. It also comes in a touchscreen version, for those so inclined.
Added to this, is four 360-degree mics to enhance video calls over Skype, Teams, BlueJeans, Webex or Zoom which also look good thanks to the onboard hybrid infrared (IR)/720p HD with webcam privacy cover that you can use to cover the camera for ensured privacy ones you are done with your calls.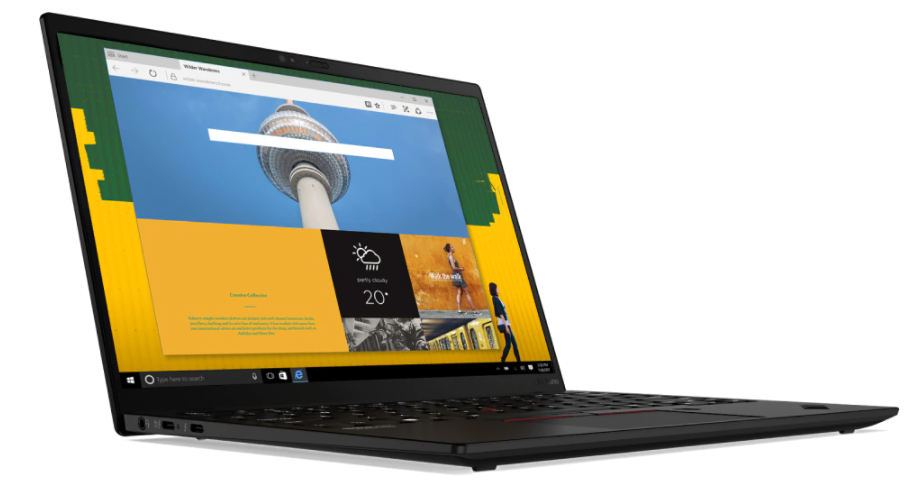 In terms of ports, you get two Thunderbolt 4 USB-C ports (sorry USB-3 users), a headphone/mic combo. We absolutely love Lenvo's ThinkPad keyboards and this one is no different. It is also spill-resistant and is backlit with a classy white LED lighting. The notebook PC runs on Windows 10 Pro (upgradable to Windows 11) and boasts a USB-C powered 65W (supports rapid-charging technology) battery that Lenovo says will provide up to 13 hours of usage. We can state that it will get you through a working day while on Wi-Fi (WiFi 6 AX201 / 802.11 AX). Bluetooth 5.0 is also onboard for those who like to use a Bluetooth mouse and keyboard combo, wireless gamepad for gaming, or Bluetooth headset for video calls.
All in all, this laptop is pretty portable and very capable and has made it on to our Top 3 favourite business laptop list already. It comes at a price though, going for an recommended retail price that kicks of north of R44 000.