Fujifilm's Instax Mini 40 is dripping with nostalgia from it's design through to the way in which it operates, namely being a digital instant-print camera that comes as close as possible to the by-gone instant film cameras. It sports a portable though not pocketable dimension of 104 × 121 × 65 mm and weight (sans batteries and film cartridge) of 330 g. In terms of design it incorporates classic, vintage film camera design elements such as a plastic faux leather body and metallic-looking plastic rails and accents.
Also harking back to a by-gone era is the indicator at the back (like the old 35mm film cameras had) indicating the amount of shots left – quite cool. You get super basic controls that is really idiot proof and courtesy of two buttons, the first of which turn the camera on and extends its lens, whilst the second captures your photos. You can use it like a conventional camera or face it towards you to capture selfies, a task made easier courtesy of the brushed metallic element next to the lens that sports a mirror like finish to help you perfectly line up your shot.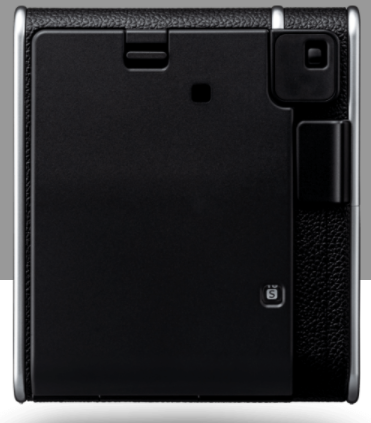 You power the camera with two AA batteries (best to use Energizer ones for the longest battery life), while you load film cartridges in the back, each of which holds ten film prints, giving you ten shots per cartridge. As with the previous Fujifilm Instax cameras we've reviewed like the Mini 11 (review) the end-product is wallet-sized keepsakes or photos that you can collect in a cute Fijifilm Instax film album or pin onto your cubicle divider at work. The colour saturation of the printouts could be a little better in our opinion, especially for the TikTok generation who are used to Instagram filters beautifying their photos.
Ultimately, the Instax Mini 40 delivers oodles of nostalgia, cool design, and printouts of your photos within 90 seconds or less, all for the recommended retail price of R1400. At this time of the year it'll make for a nice addition to your Xmas party, office-closure/year-end party or New Years Party (instant printout photo booth anyone?).