Acer's Nitro 7 gaming laptop provides the right mix of portability (less than 2.5 kg; thinner than 2 cm) and performance, all contained in a sleek metallic chassis.
Powering this highly capable notebook PC is the 10th generation Intel Core i7 (i7-10750H clocked @ 4.17 GHz, can turbo boost up to 5 GHz, 6 cores, 12 threads) and Nvidia's GeForce RTX 2060, translating in the capability to play any AAA titles at high framerates, which is displayed in great detail on the laptop's 15.6″ non-glare FHD IPS screen. This display allows for smooth, blur-free gameplay thanks to its 144Hz refresh rate and a 3ms response time.
This high frame rate came in handy in both F1 2020 Deluxe Schumacher Edition and NBA 2K20, while synthetic benchmark scores also illustrated the power of the RTX 2060, as we logged a score of 2548 within Unigine Heaven Benchmark 2.0 and an average FPS of 101.2, while Novabench delivered a score of 3015 (CPU score: 1345; RAM score: 306; Disk score: 260; and GPU score: 1104).
This benchmark utility also showcased the speed of its high-speed M.2 SSD, which produced a write speed of 2550 MB/s and read speed of 1966 MB/s. Also onboard is Windows 10 Pro-running gaming notebook PC is 32 GB worth of DDR4 RAM and plenty of connectivity options including HDMI 2.0 and the newest USB 3.2 standard with Gen1 and 2 support. The keyboard is really decent, sporting typical chiclet keys with a good amount of travel to keystrokes and a crisp, tactile click that makes it nice to type on even for productivity tasks.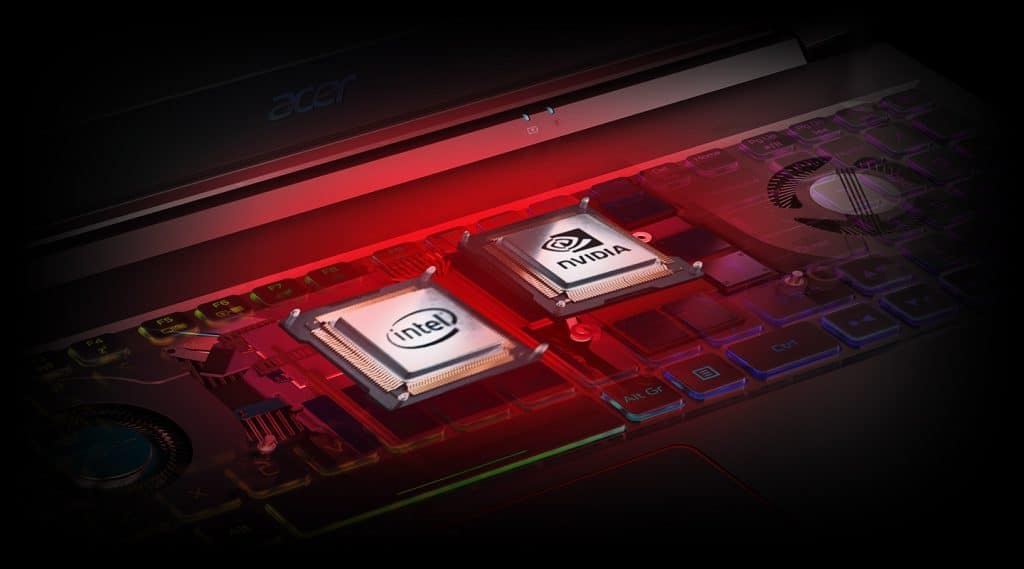 On the negative side, the speakers were on the weak side while the powerful hardware and the fans it takes to cool these are not that challenged in the sound department,  but who doesn't game with a decent set of gaming headphones or watch a Netflix series or movie (when the fans do not get that loud) with a good Bluetooth headset?
All in all the Acer Nitro 7 boasts the hardware muscle under its fetching bonnet to handle any game and video editing work. Red Bull might give gamers wings but this star performer will enable them to take this impressively specced beast anywhere to decimate their gaming competition.