Acer's ConceptD range is aimed at professional content creators such as video editors, music producers, graphic designers, and photographers. Consequently, the feature monster specs at an equally potent price tag to match.
The ConceptD CP3271K does consume a fair bit of desk real estate, measuring in at 629 mm x 375 mm x 89 mm (or 629 mm x 600.5 mm x 269 mm with the stand) and tipping the monitorial scales at a hefty 4.44 kg (6.53 kg with the stand).
You are able to adjust the height and angle of the monitor to your liking by employing the stand, which enables you to adjust its height by up to 180 mm and tilting (-5°~35°) or swivelling the display. However, the screen doesn't rotate if you wanted to utilise it in portrait mode for any reason.
You get a generous 27″ of display real estate and a maximum resolution of 4K (UHD – 3840 x 2160), with the content able to be refreshed at a rate of 144 Hz. That snappy refresh rate and the fact that this monitor supports Nvidia's screen tearing antidote G-Sync technology means you can employ it for gaming. The aspect ratio of the display is a content consumption friendly 16:9, which is optimal for Netflix and other media streaming apps as you get no black bars when viewing your favourite movies or series.
What content creators will support more than any of this though is the fact that this screen delivers 90 percent of the DCI-P3 colour gamut, which is particularly important for photo editors and video editors using applications like Photoshop, Adobe Premiere, and DaVinci Resolve. All we can say is that you get incredibly vivid colours, which is only boosted by the monitor's 1,000 nits peak brightness, which also means you can continue using it under bright office lights and during those sunny summer days at the office. In addition, there are some clip-on hoods that clip in across the top and side bezels of the display, which also adds to the capability of the display to reduce glare.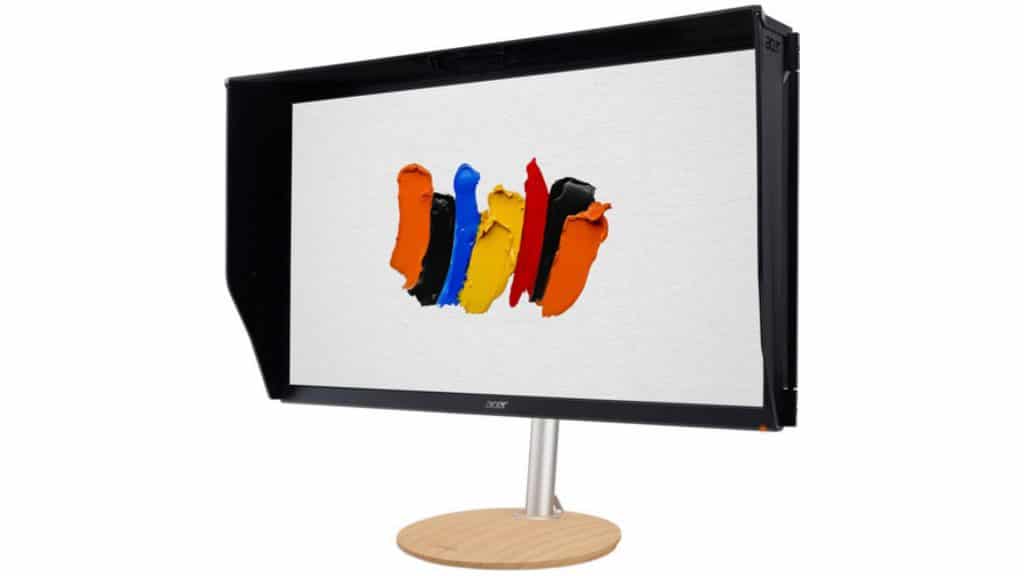 In terms of audio support for media consumption, you get built-in speakers (2 x 4 W), with these being good for virtual meetings on Microsoft Teams or Zoom, but not for content consumption such as Showmax series or Amazon Prime movies. This, as the sound quality lacks bass and crackles and sounds tinny at the highest volumes. So you will need desktop speakers if you really want that soundblaster live audio quality for gaming and entertainment purposes if you can take this beast home on the weekends.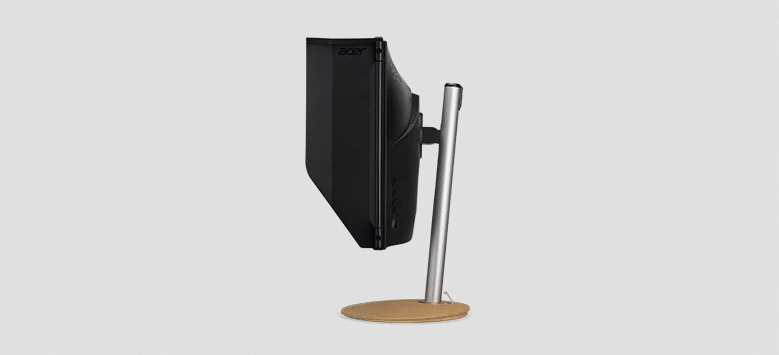 You do get a good assortment of ports and connectors including two HDMI ports, two DisplayPort, a USB 3.0 Upstream, and four USB 3.0 Downstream connections.
Ultimately, the recommended retail price of the ConceptD CP3271K monitor that amounts to a considerable R48 999, puts it out of reach for most consumers, with only professionals who require the professional colours and resolution that it offers really able to justify paying that price in order to put those features to good and more importantly daily use. Those whose companies can afford to get it for them or those freelancers ballin' enough to be able to purchase it will find it extremely competent and a professional content creator's best friend.