Land Rover South Africa has revealed pricing for the new Defender 110 which is set for local launch in June, and opened order books for the short-wheelbase 90 body design set for arrival later in 2020.
New Defender is the toughest and most capable Land Rover ever made and delivers 21st century connectivity with unstoppable off-road performance. The first Defender 110 models will be delivered to customers in June this year with three-door, short-wheelbase Defender 90 models due toward the end of the year.
Since its world premiere at the Frankfurt Motor Show in September 2019, Land Rover South Africa has experienced remarkable interest for the new 4×4. More than 12 000 South Africans have configured a vehicle on the Land Rover website, and over half of those chose one of the four Accessory Packs.
The Explorer, Adventure, Country and Urban packs give New Defender a range of distinct personalities. For the Defender 110, the Adventure Pack – which includes a bright rear scuff plate, an integrated air compressor, portable rinse system, a seat backpack and a spare wheel cover – has been the most popular choice among configurations that included an Accessory Pack in South Africa.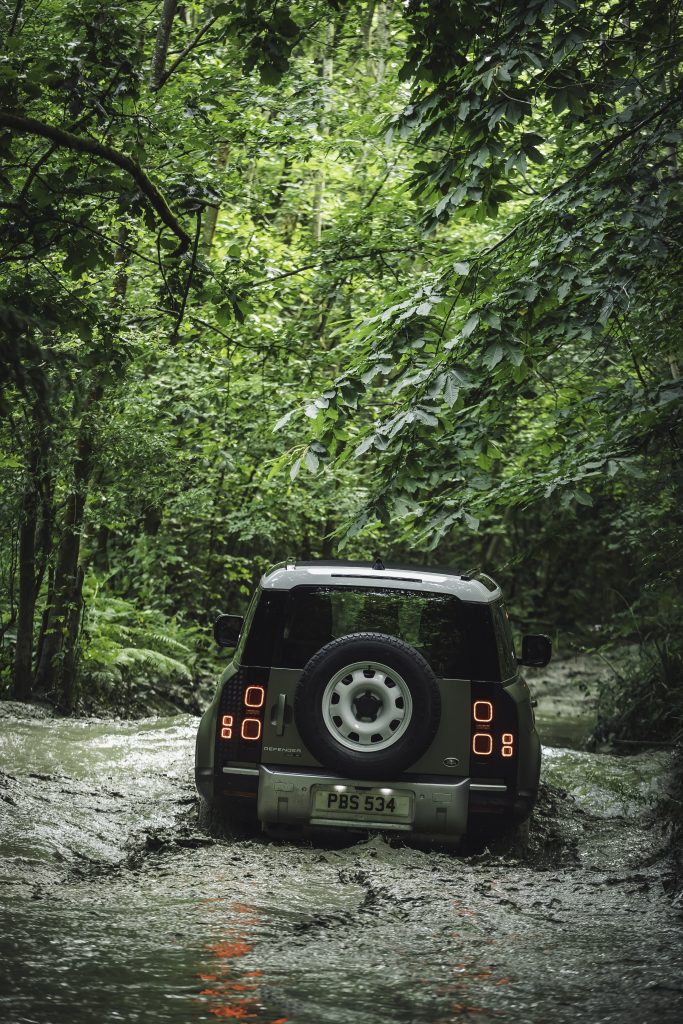 In addition to the more than 12 000 configurations, the Land Rover South Africa website has seen over 76 000 visitors to its new Defender pages, and over 9 000 digital Defender brochures have been downloaded.
The 110 and 90 body designs will initially be available will be available with a range of efficient yet powerful engines including a D240 diesel and a P300 petrol. The range-topping model at launch will be a P400 straight-six petrol with mild-hybrid (MHEV) engine technology.
Trim levels for both bodies comprise top of the range Defender X models, as well as Standard, S, SE, HSE specification packs. An exclusive First Edition model features a unique specification and will be available throughout the first year of production.
The iconic 4×4 embraces 21st century technologies and introduces Land Rover's Pivi infotainment, which features an intuitive interface and its own back-up battery for always-on responses. Advanced software-over-the-air updates also ensure customers benefit from the latest software at all times, wherever they are in the world.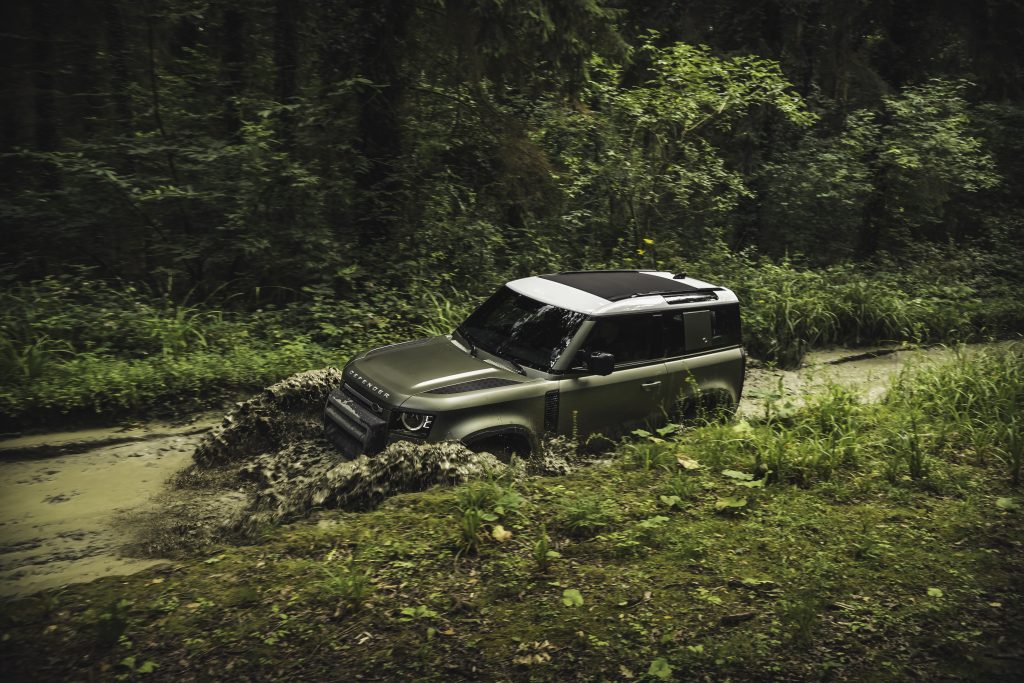 New Defender Pricing*
Defender 90 177kW D240 Standard R 948 000
Defender 90 177kW D240 S R996 500
Defender 90 177kW D240 SE R1 060 200
Defender 90 177kW D240 HSE R1 156 600
Defender 90 177kW D240 First Edition R1 142 200
Defender 90 221kW P300 Standard R948 000
Defender 90 221kW P300 S R996 500
Defender 90 221kW P300 SE R1 060 200
Defender 90 221kW P300 HSE R1 156 600
Defender 90 294kW P400 Standard R1 078 400
Defender 90 294kW P400 S R1 113 800
Defender 90 294kW P400 SE R1 172 500
Defender 90 294kW P400 HSE R1 268 900
Defender 90 294kW P400 First Edition R1 254 500
Defender 90 294kW P400 X R1 486 700
Defender 110 177kW D240 Standard R999 000
Defender 110 177kW D240 S R1 042 800
Defender 110 177kW D240 SE R1 099 500
Defender 110 177kW D240 HSE R1 198 700
Defender 110 177kW D240 First Edition R1 199 500
Defender 110 221kW P300 Standard R999 000
Defender 110 221kW P300 S R1 042 800
Defender 110 221kW P300 SE R1 099 500
Defender 110 221kW P300 HSE R1 198 700
Defender 110 294kW P400 Standard R1 129 400
Defender 110 294kW P400 S R1 164 800
Defender 110 294kW P400 SE R1 224 300
Defender 110 294kW P400 HSE R1 320 700
Defender 110 294kW P400 First Edition R1 310 400
Defender 110 294kW P400 X R1 498 400
Including VAT, excluding CO2