Despite the cold and rainy weather, the annual Volkswagen Road Race brought more than 1 000 enthusiastic runners to the VW PeoplePavilion on Saturday 17 August, to put their athleticism to the test in a 10km race and 5km fun run. The PeoplePavilion has been hosting the Volkswagen Road since 2015.
The 10km race saw participants running along a new route, starting from the PeoplePavilion and moving further into Despatch before returning to the PeoplePavilion, instead of running a lap around the VW Test Track.
The winners of the 10km Men's race were:
Melikhaya Frans – 30:22;
Mario Eesou – 30:25;
Luyanda Tshangan – 30:28.
Meanwhile, in the 10km Women's race, the first runners to cross the finish line were:
Ntombesintu Mfunzi – 37:22;
Kelly van Vliet – 37:56;
Ndileka Myakwendlu – 39:10.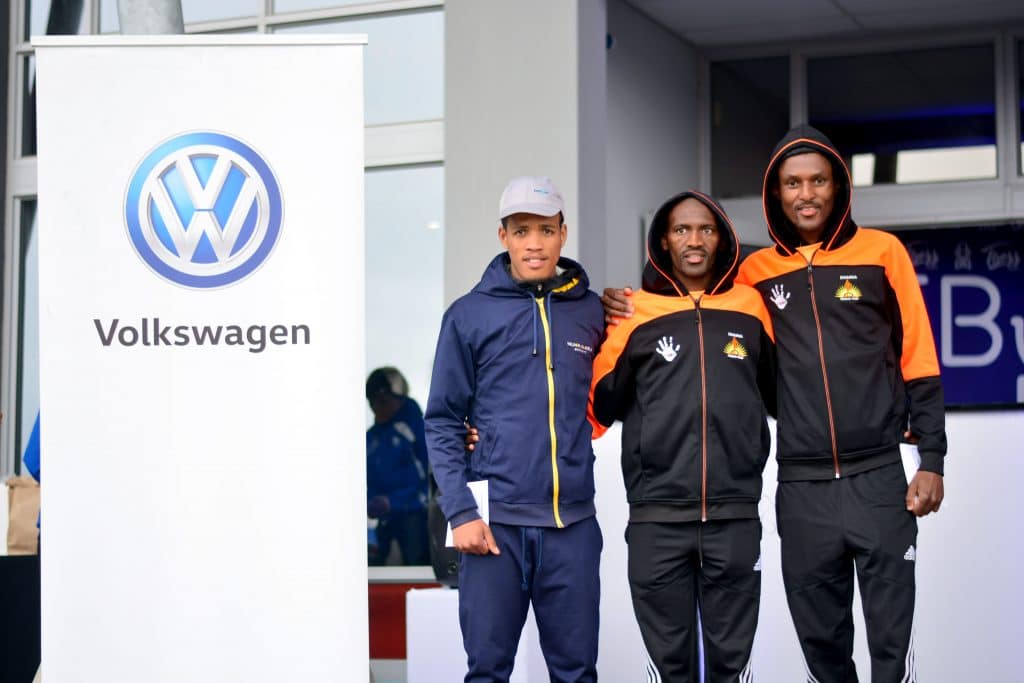 "We value a healthy lifestyle at VWSA for each of our employees, and the success of the Road Race shows that they also prioritise their wellbeing," said Thomas Schaefer, Volkswagen Group South Africa Chairman and Managing Director. "I am proud to see how well this event was supported by the VW family, and the important role that our PeoplePavilion – which was built to benefit our employees and their loved ones – continues to play in promoting good health."