OceanHub Africa (OHA), an African-based ecosystem enabler and startup accelerator, hosted the inauguration of its new office space and the launch of its call for applications on February 26th, supported by Wesgro, the French Embassy, Dassault Systèmes and the V&A Waterfront. Stéphanie
Canac and Alexis Grosskopf, co-founders of OHA, are on a mission to inspire and support scalable ocean-minded businesses and nurture an environmentally conscious and profitable economy that effectively mitigates the effects of global warming as well as the overexploitation and pollution of the oceans.
The inauguration took place at the hub's new workspace at The Avenue building on the marina of the V&A Waterfront, an iconic location in Cape Town. The event was attended by entrepreneurs, ocean industries, universities, research centers, investors, local authorities and European diplomats, including the Ambassadors of Norway and Portugal and Consuls General of France, Portugal and the Netherlands.
During the event delegates from the V&A Waterfront (Barbara Stewart, Executive Manager), the City of Cape Town (James Vos, Mayoral Committee Member for Economic Opportunities), the Western Cape Government (Thamsanqa Vilakazi, Deputy Director for the Oceans Economy) as well as the French Embassy (Laurent Amar, Consul General of France) recognized the important potential of OceanHub Africa and publicly committed to support the initiative. OHA also used this occasion to sign partnership agreements with Dassault Systèmes' 3DEXPERIENCE Lab and Sigfox.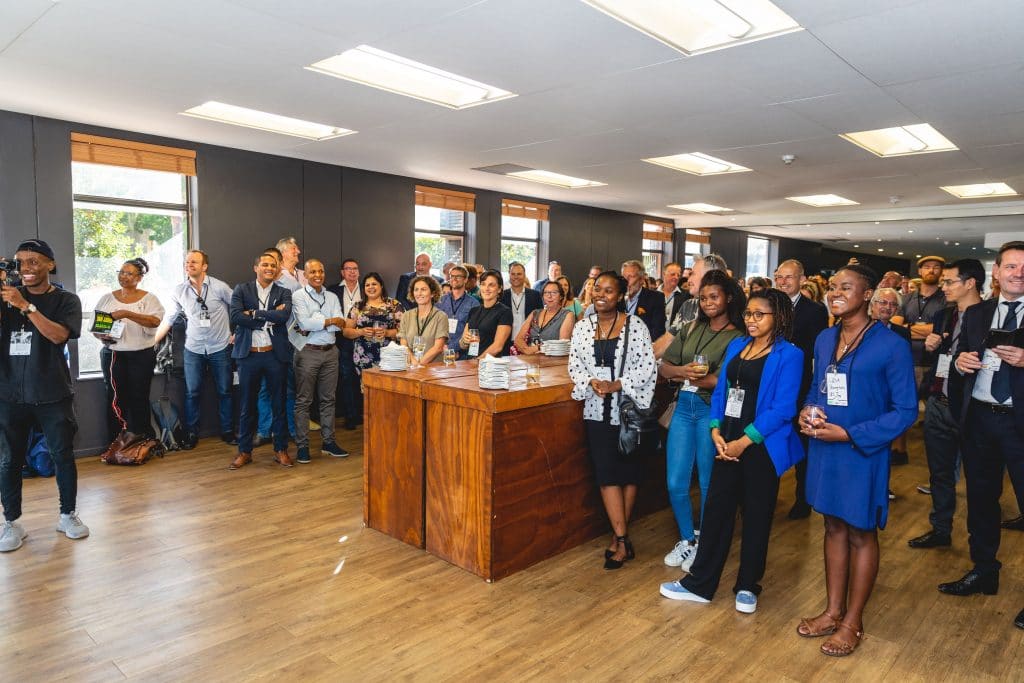 These collaborations will grant the acceleratees of OHA an access to Dassault Systèmes' 3DEXPERIENCE platform on the cloud including a collaborative platform with rich engineering applications (Design, Simulation, Manufacturing, Data Management) and mentorship for the development of their technologies as well as an access to IoT service package and international sales support from Sigfox partners' network. For more details on the program please visit www.oceanhub.africa
Applications are now open until March 16th for the first cohort of OHA's six-month acceleration program that will enrol up to six of South Africa's most promising impact-for-profit startups focused on preserving and restoring the health of the ocean. Please visit www.oceanhub.africa/application .
OceanHub Africa is calling all qualifying entrepreneurs seeking an equity-free acceleration program to apply. Leveraging its highly qualified network of stakeholders and facilitators, OHA will deliver an acceleration program that seeks out sustainable pathways yielding stable profits (ROIs) and avenues for scalable growth throughout Africa, supporting the Sustainable Development Goal 14 – Life Below Water. Startups accepted into the program will have physical working space, access to tailored mentorship, business and scientific expertise and access to market leads.