While we love to get our hands on the latest and greatest technology, especially when it comes to smartphones, most people opt for a more affordable device that can fit all of their needs and their budget.
One of those is the Nokia 2.2 from HMD Global, which packs a compact form factor (145.96 x 70.56 x 9.3 mm; 153 g) within a solid polycarbonate body that Nokia has tried to bring some sense of style to via a high gloss finish.
Spec bang at an affordable price tag
For a recommended retail price of R1899, you get the latest in AI technology which in this case means AI-powered low-light imagery to boost the quality of your photos. The Nokia 2.2 boasts a 13 MP autofocus f/2.2 rear-facing camera with single LED Flash, and 5 MP selfie shooter. These ensure good looking photos in good lighting conditions and thanks to the AI assistant feature on the camera, useful shots in challenging lighting conditions.
Powering the device is Android 9 Pie and things are smooth and snappy enough in general thanks to a MediaTek Helio A22 processor that sports four A53 cores clocked at 2 GHz, which is coupled with 2 GB of RAM.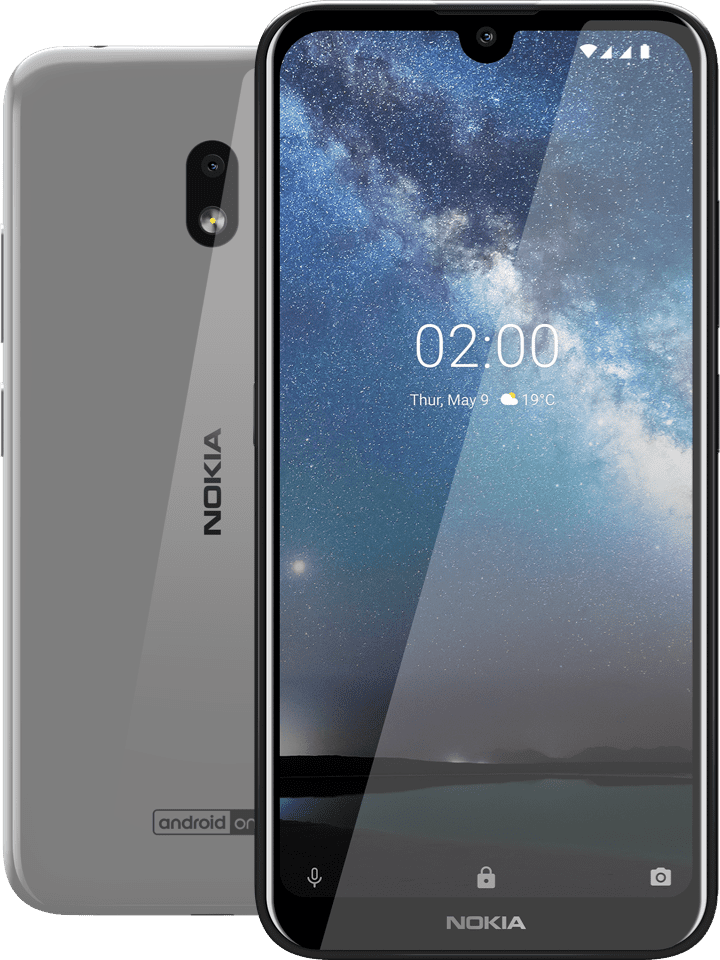 You also get a 5.71″ HD+ display with Selfie notch (capable of unsecure face unlock) and 16 GB worth of storage. Luckily, there is a MicroSD card slot that supports cards up to 400 GB in size, so you are quickly able to expand on your storage, through physical cards and cloud-based options like Microsoft OneDrive, Google Drive or Dropbox.
Unlike a lot of modern smartphones, especially top of the line devices, there is still a 3.5mm audio jack. Users also get a 3000 mAh battery that will definitely get average users through a working day, while power users might need to top up their mobile near the end of the day.
Ultimately, the Nokia 2.2 represents good value to someone looking a smartphone to tick most of their midrange feature boxes for an entry level smartphone price.