We are all big fans of games in the office, whether it is console- or PC gaming, and the Omen 15 (2021) has quickly become one of our favourite gaming laptops we've tested to date.
Like an AMG or Audi RS vehicle, it sports some hints that this is not your dad's content consumption laptop (red keyboard backlighting and HP Omen logo on the lid), but otherwise has some very understated and unassuming looks that won't let you stick out too much at the business lounge at the airport or loadshedding counter sessions at Starbucks.
This 15″ gaming laptop sports a very responsive 144 Hz display at 1080p and it provides good detail and colours, but excellent frame rates at full HD resolution to help your gaming sessions be more immersive while enhancing your reactions in titles where speed is key.
Powering these high frame rates is Nvidia's GeForce GTX 2060 and Intel's 10th-gen Core i7 10750H that is clocked at 2.6 GHz. It is paired with 16 GB RAM and a 500 GB SSD. The laptop runs on Windows 10 Home operating system software.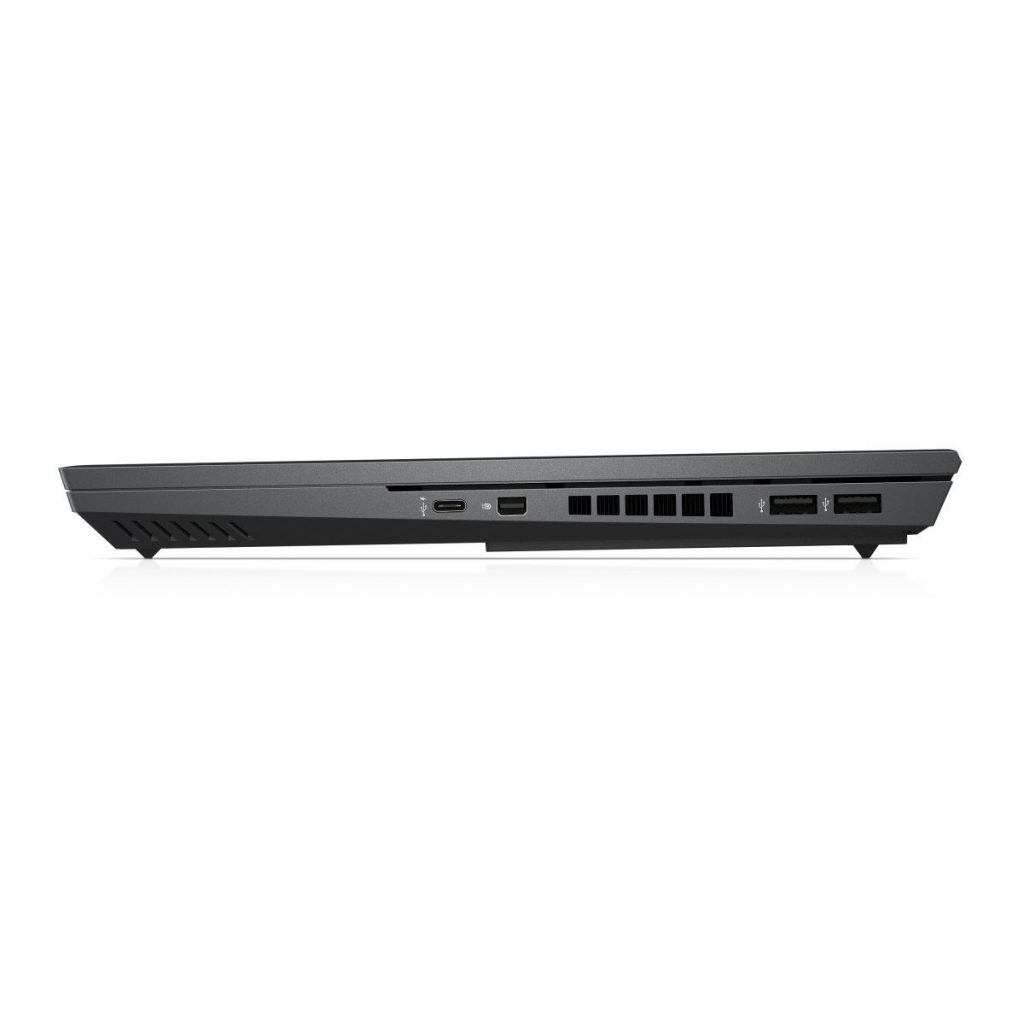 You won't have much trouble playing AAA titles with these specs while you might not be able to hit top refresh rates at the most demanding titles you will be able to take the resolution and setting up a notch. We tested it with a range of titles using Steam including Formula 1 2020, Civilization
VI, Witcher Wild Hunt: Game of the Year Edition, NBA 2K20, and Control Ultimate Edition.
Things we did not like was the fans that kick up and sound like a helicopter takes off. This is not so bad while gaming since you are wearing a gaming headset anyways, but can be annoying while trying to work and do productivity tasks that are not nearly as demanding but the fans still spin up to maximum speed. It is also annoying while trying to watch a Netflix or Amazon Prime series, or movie on DSTV Now or Google Play since the speakers are nice and loud and offer decent quality but with the fans, you basically still need the headset. Equally as annoying is the monster powerbrick and huge power draw the laptop requires, but this is pretty par for the course for powerful gaming-focused notebook PCs.
Ultimately, we spent every moment with this machine (extended month-long review period rather than the usual two weeks) gaming, which is what you want in a dedicated gaming laptop. It goes for a recommended retail price of between R25 000 and R30 000 in a similar configuration to what we had, while those with deep pockets can get higher specced versions with better CPUs, more RAM as well as storage and top tier GPUs in toe for under R100k.