Volvo reaches an important milestone in its industry-leading powertrain electrification programme with the debut of the new T5 Twin Engine hybrid system in the multi-award-winning XC40 SUV. The introduction makes Volvo the only manufacturer to offer plug-in hybrid versions across its entire product range.
Power and efficiency
The T5 Twin Engine marries Volvo's efficient new 1.5-litre three-cylinder 180hp petrol engine with an 82hp electric motor in a hybrid system that delivers 262hp, making it the most powerful powertrain in the XC40 range. This power is balanced with strong environmental credentials: preliminary WLTP figures for CO2 emissions are from just 38g/km (where 19-inch wheels are specified), while combined cycle fuel consumption is expected to be up to 141.1mpg.
The compact, energy-dense lithium-ion battery has a capacity of 10.7kWh, enabling exhaust emissions-free electric-only driving of up to 28.6 miles (provisional data), according to driving conditions and battery charge levels.
The new T5 Twin Engine joins two diesel and three petrol powertrains in the XC40 range, with an all-electric model joining the line-up next year to provide a truly comprehensive choice.
A first for the CMA platform
The T5 Twin Engine is not only the first hybrid powertrain in the XC40, it is also the first to be engineered for use in Volvo's CMA (Compact Modular Architecture) platform. It is front-wheel drive, in contrast to the established T8 Twin Engine (390hp) powertrain deployed in larger models built on the SPA (Scalable Product Architecture) platform, which has all-wheel-drive capability.
The powertrain's efficiency and performance are supported by a new seven-speed twin-clutch automatic transmission, featured for the first time in a new-generation Volvo model.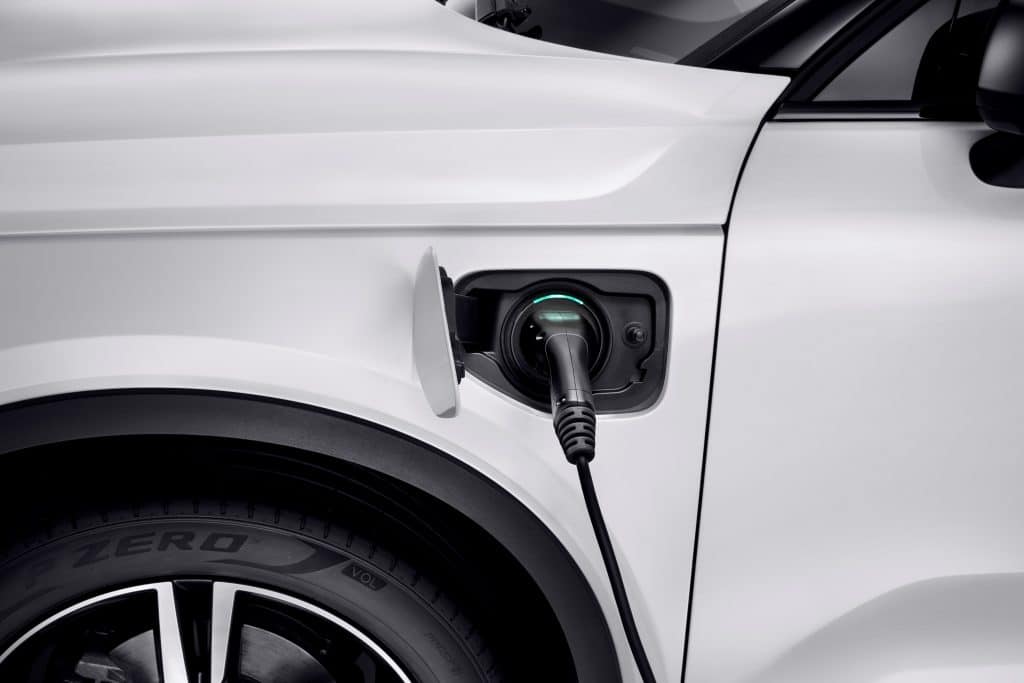 Ease of charging
XC40 T5 Twin Engine models come with a recharging outlet on the nearside front wing. A 4.5m cable with a three-pin plug is provided as standard.
Charging via the fast-charge cable will completely recharge the car's high-voltage battery in as little as 2.5 hours. Fully charging via the three-pin plug cable takes between 3.5 and 6 hours.
Every inch the modern Volvo
Displaying cool, clean, contemporary lines, the XC40 blends Scandinavian style with all the desirability and dynamism customers seek from a compact SUV. Generous equipment levels across the board major on seamless on-board connectivity, advanced comfort and convenience features, and cutting-edge safety aids.
According to Greg Maruszewski, Managing Director of Volvo Car South Africa, South African motorists are definitely "going green". "We are seeing this with the Volvo XC90 T8 Plug-in hybrid; interest in this vehicle is at an all-time high. There is currently no plan for the new XC40 plug in hybrid version to come to South Africa but if it did, we would anticipate a high level of interest," he predicts.
XC40 T5 Twin Engine technical specifications*
Transmission Seven-speed twin-clutch automatic, front-wheel drive
Engine configuration In-line, three cylinders
Engine capacity 1,477cc
Max. engine output 180hp/5,800rpm
Max. engine torque 265Nm/1,500-3,000rpm
Max. electric motor output 82hp
Max. electric motor torque 160Nm
Battery type Lithium-ion
Battery capacity 10.7kWh
Total system max. output 262hp
0-62mph acceleration 7.3 seconds
Top speed 127mph
WLTP CO2 emissions 38g/km (19-inch wheels); 41g/km (20-inch wheels);
43g/km (21-inch wheels)
WLTP fuel consumption 112.8-141.1mpg
WLTP all-electric range 26.1-28.6 miles
First deliveries to UK customers from February 2020.