It's that time of year again – spring is here, summer is just around the corner and this is the time when girls are able to do something for their school that will make them very popular with everyone.
The SPAR Women's 10km Challenge and 5km Fun Run are taking place at Marks Park Sports Club in Emmarentia on Sunday October 6 and once again, schools are being offered the opportunity to win valuable laptop computers, as well as a multi-purpose colour printer.
For many years now, Mustek Electronics has offered a generous incentive to the school with the most finishers at the SPAR Challenge and Fun Run and 2019 is no exception.
The top three schools will all receive a Mecer laptop with Win 7 and School image. But that's not all. The school with the most entries will also receive a flatbed Brother colour print, fax, scan and copy printer. The school with the second most entries will receive a Brother mono laser print, fax, scan and copy printer.
These prizes are worth thousands of rands and the girls who make it possible for their school to win it will earn the gratitude of the rest of the school.
It's all so easy. Just get as many of your friends as possible to enter either the 10km Challenge or the 5km Fun Run. This competition is open to primary as well as secondary schools.
The entries must all be submitted together and the entries must be handed in by September 25. Only pre-entries are eligible for the prizes and only entries of 20+ will be considered for the prize. Scholars have to enter and finish the race. And remember, this is not about the first past the post – it is about as many girls as possible taking part in the race.
But while you are doing something for your school, you can also have a lot of fun. The SPAR Women's Challenge is a great day out – there will be live entertainment at the finish, plenty of food stalls where you can grab something to eat and there are prizes galore.
But even better, it's a chance to spend time with your friends and schoolmates.  The routes are really pretty and you can enjoy peeking into some of the beautiful gardens in Emmarentia and Greenside.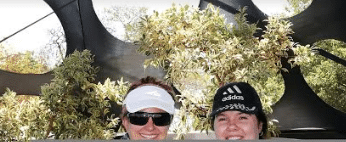 And if you are from a co-ed school, the boys need not feel left out – they can become your cheerleaders and encourage you on the road, or they could even don a tutu or a skirt of some kind and take part in the race.
The vibe at the SPAR Challenge is always awesome and everyone has a great time. So don't delay – get organised and get your entries in as soon as possible.
Entry forms are available from all SPAR, SUPERSPAR and KWIKSPAR stores or online at www.sparjoburgrace.co.za