For the fourth consecutive year, Mercedes-Benz South Africa (MBSA) has been certified by the Top Employers Institute as Top Employer for its exceptional employee offerings. The Institute announced this year's research findings in Johannesburg last night, ranking MBSA with the coveted title of Top Employer in the automotive industry.
Commenting on the award, Executive Director of Human Resources and Corporate Affairs, Abey Kgotle said: "We are very excited about this year's certification! To be a top employer in the automotive industry demonstrates the effectiveness of our Human Resource strategy that focuses on increasing our appeal as an employer and through our Employee Value Proposition, safeguarding the competitiveness of our workforce."
Top Employer certification is awarded to companies with an outstanding employee focus, who have relentless shape and develop their people strategies to provide the best working environments for employees. The Top Employer Institute is an independent certification company that uses a global HR best practices survey to research 600 practices in 10 categories. It evaluates the degree to which they are supported and implemented through strategic focus, integration of managers and use of technology in the individual companies.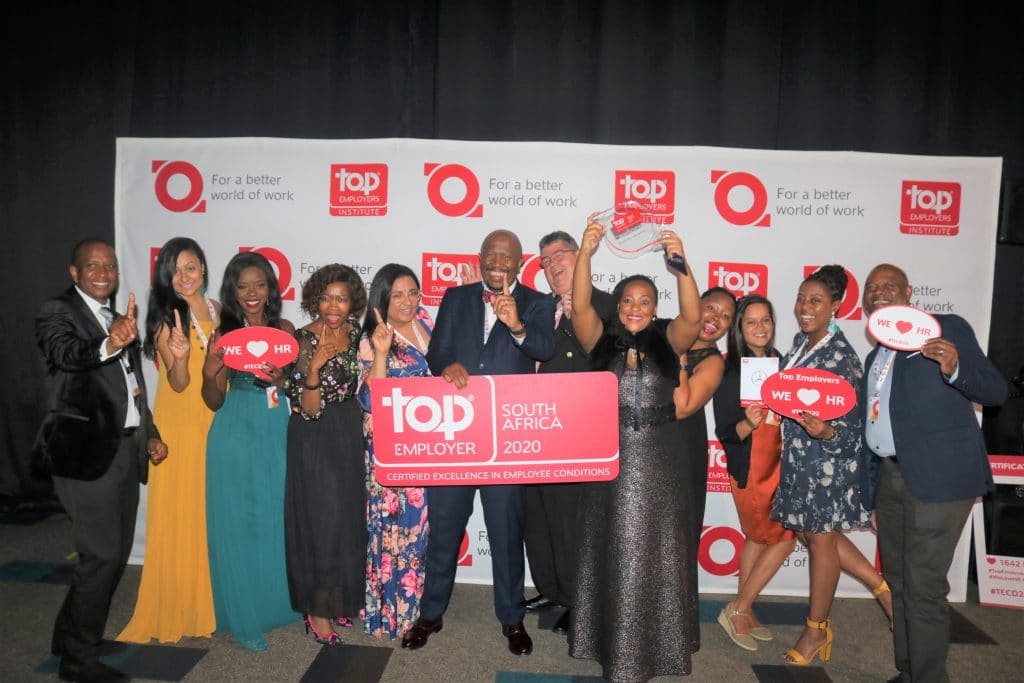 Billy Elliott, Top Employers Institute Regional Manager: Africa: "Congratulations to Mercedes-Benz South Africa for achieving their 4th consecutive Top Employer Certification for 2020. They have also been recognised as the South African Industry Leader in the automotive industry for the very first time. Once again, Mercedes-Benz has proven its commitment towards overall HR excellence, placing great importance on benchmarking and improving their people strategies and practices through our Certification Programme. Mercedes-Benz provides an outstanding workplace experience and empowers employees to truly reach their personal and professional potential. We are proud to be associated with such a high performing organisation dedicated to enriching the world of work for their employees."
In 2018, MBSA spent R157 million on various training programmes and initiatives for its employees. The company's development programmes include: leadership development programmes, technical programmes, graduate development programme, disability learnerships and bursaries for high school learners and tertiary students.
Learn more about opportunities and programmes available at Mercedes-Benz South Africa: visit https://corporate.mercedes-benz.co.za/careers/.