Lifestyle entrepreneur and fashion mogul, Wandi Nzimande, Founder of Loxion Kulca has revealed how he has been disrupting the industry for over 20-years while remaining fresh, dynamic and cool to the African urban ghetto market both locally and abroad.
The Loxion Kulca brand has become synonymous with succeeding against all odds, continuously evolving and staying relevant. The brand was established in the late 90's with an investment of under R18,000. The lifestyle apparel brand has continued to grow and is now available countrywide, throughout Africa, in Europe and most recently in the US.
The 'Industry Disruption' event gave attendees the opportunity to get into conversation with the Loxion Kulca brand founder, Wandi about how he has been disrupting the industry, how he aims to continue and the legacy he hopes to leave in South Africa. He also premiered a teaser to his upcoming documentary which will be airing on TV.
"Disruption is necessary in order to pioneer opportunities in South Africa and for the African continent," said Wandi Nzimande. "The business of fashion is where one-day you're in and the next you're out, so you have to evolve and stay relevant with the dynamic changes and needs of your market."
"From the get-go Loxion Kulca has always been about ghetto Style and culture, which represents confidence, individualism and expression – part of the very foundation of the brand and its following, so that it will always be relevant," he explains. "Our customers are proud of where they come from, our brand is representative of them and rather than being a trend it's a way of life."
On winning in South Africa Nzimande said, "We offer products that our markets demand, which requires very little persuasion to sell and the freshness of our products comes from partnering with many young designers that we incubate and work with. We use the talent of young designers to keep the brand current and relevant."
He said that he is a firm believer that disruption shifts mindsets and while consumers are ever evolving, new opportunities demands that we continuously do new things that have never been done before. "It is for this reason that we have begun focusing on the fashion of electronics with our latest offerings of headphones, Bluetooth speakers and a feature phone handset," he added.
Nzimande also spoke on how disruption takes places in other industries and how this has had an impact on his life.  In seeking better alternatives to smoking, for example, he came across IQOS, which has helped change his life for the better.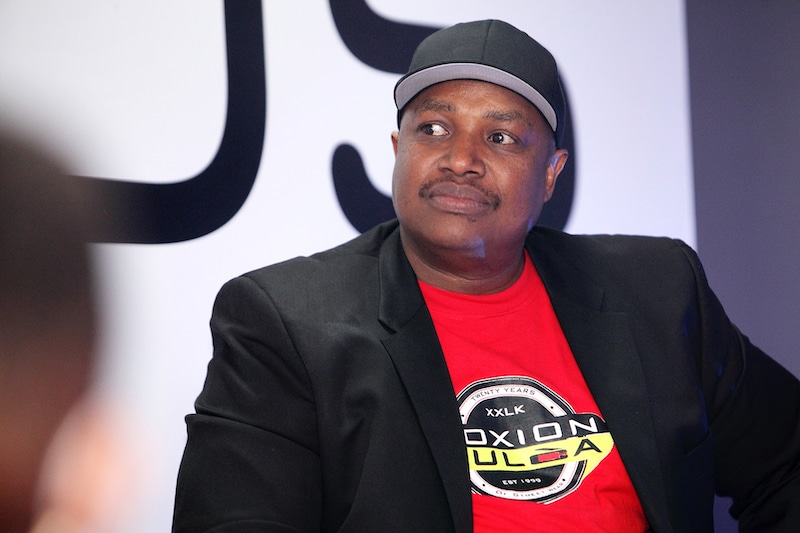 "Every day is a new day for me to learn, explore and try new things and one aspect of my life which didn't fit into this was being a smoker," he said.
"As a lifestyle entrepreneur, music producer and family man I have many spheres of my life I have to juggle and I have been so uncomfortable with the way smoking made me feel – it has become 'uncool'," he adds. "I discovered IQOS and the disruption and innovation of this product really grabbed my attention as a better alternative."
"We developed this experience with Wandi because as a company Philip Morris globally is disrupting the tobacco industry with its smoke-free alternative to cigarettes," says Rishaad Hajee, Marketing Manager at Philip Morris South Africa. "We wanted to share how the Company is moving towards a new vision of a smoke free world. It is developing alternatives to smoking such as IQOS, which is a heat not burn product that contains tobacco, as opposed to vapes which use liquids."
He continued: "It provided an opportunity to show how through disruptive technological innovation we as a company are continuously on a quest to offer better alternatives to adult smokers who would otherwise continue to use cigarettes."
Nzimande added that everything starts with a single idea. We need to nurture a culture of imagination and creativity to solve the problems of the world. "The most encouraging thing is that through disruption we can find and make better choices."