Mention sports car and endurance racing during the 1950s and 1960s, along with the current huge interest in historic racing series, and the name of one driver is sure to come to the fore – that of British ace David Piper. As one of the most successful racers of the period, having driven many of the most memorable and legendary racing Ferraris and Porsches ever produced, Piper will be the ceremonial Grand Marshal for the 2020 Simola Hillclimb, which takes place from 7 to 10 May.
"The Grand Marshal role at the Simola Hillclimb honours people that have made a significant contribution to motorsport, and David Piper is at the very pinnacle of that exclusive list with a racing career spanning more than five decades including significant success in South Africa," says Ian Shrosbree, managing director of the Knysna Speed Festival which organises the Simola Hillclimb.
Piper claimed five consecutive wins at the Kyalami 9-Hour in various Ferraris, taking his first title in 1962 with team-mate Bruce Johnstone, in 1963 and 1964 with Tony Maggs, then partnering with Richard Attwood for the victories in 1965 and 1966.
Along with his success at Kyalami, Piper competed all over the world in the most famous endurance races such as the Le Mans 24-Hour, Spa, Nürburgring, Sebring and Daytona, as well as fabled road racing events such as the Targa Florio. His exceptional list of victories also includes wins at the Angolan and Swedish Grands Prix.
"Considering that Piper mostly competed as a privateer against legendary factory drivers such as Jacky Ickx, Brian Redman, Mike Hailwood, Jo Siffert and renowned locals John Love and Basil van Rooyen, reveals the sheer talent and determination of this true gentleman of the international motorsport fraternity," Shrosbree states. "It is a huge privilege and honour to have him gracing this year's Simola Hillclimb as Grand Marshal, which further adds to the growing local and international stature of this event."
Aside from the illustrious list of drivers that he raced against, Piper, who was born in London in 1930, is inextricably linked with many of the most significant cars in motorsport history, having raced Ferrari's peerless and ultra-rare 250 GTO and 250LM, the sleek P2, P3 and P4, as well as the 312P while competing as a Ferrari works driver alongside Pedro Rodríguez.
He is also renowned for his exploits in the definitive Porsche 917 in which he scored his sixth Kyalami 9-Hour victory in 1969, partnered with Richard Attwood. His cars were also memorable for being painted in his trademark shade of green.
"I am honoured to be selected as Grand Marshal for the 2020 Simola Hillclimb," Piper says. "I have many fond memories of racing in South Africa over the years, and have thoroughly enjoyed every outing due to the exceptional support and enthusiasm of the local competitors and spectators.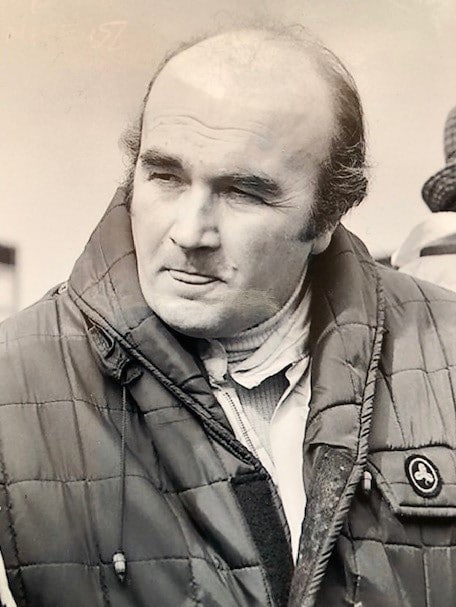 "The remarkable success of historic racing events in South Africa, such as the Passion for Speed Festival and the Simola Hillclimb's Classic Car Friday, helps us keep these legends of the Kyalami 9-Hour and other noteworthy sports car races alive for enthusiasts of all ages to appreciate and enjoy," he adds. "I will be accompanied by Liz, my wife of 52 years, who also had a career in motor racing, which is probably why I married her! We are looking forward to the event enormously."
A probably lesser-known facet of Piper's esteemed career is that he was intimately involved in Steve McQueen's 1971 film, Le Mans, as retold in an intriguing 2017 interview with renowned motorsport writer Simon Taylor*. Having supplied Lola T70s dressed up with Ferrari 512 bodies that were used to recreate realistic accidents for the cameras, Piper was responsible for driving a 917K camera car for the high-speed tracking shots. During the filming, one of the Porsche's tyres punctured, resulting in a serious accident that ultimately led to Piper's right leg having to be amputated.
Despite bringing an abrupt end to his professional racing career, this incident did little to curb Piper's passion for the sport, though. Having kept several of the Ferraris he raced as a privateer, Piper later turned to historic racing as he and former single-seater racer Mike Knight – who founded the Ecole Winfield Racing School and taught most of the French Formula One drivers – formed the International Sports Prototypes club for pre-1970 sports cars.
Piper and Knight were responsible for bringing 22 of these iconic sports cars to race at Killarney, East London and a street race in Durban in 1988. Two years later they organised races at Kyalami and Killarney. Since 2002, the series has been an integral part of the Passion for Speed historic races that take place at Zwartkops and Killarney each year.
Notably, Piper won the FIA European Historic Championship in 1990 – and has played a central role in the massive rise in popularity and value of historic racing worldwide over the past three decades.
As Grand Marshal, Piper will be flagging off the first competitors for Classic Car Friday, and handing over the Classic Car Friday Spirit of Dave Charlton Award, as well as the Classic Conqueror trophy to the winner.
He will be trackside again for King of the Hill on Saturday and Sunday, and proudly presenting the King of the Hill Spirit of Dave Charlton Award and the winners their trophies on Sunday afternoon.
Online ticket sales
All tickets for the 2020 Simola Hillclimb can be purchased on the event website (www.simolahillclimb.com). This includes General Entry, a strictly limited number of Pit Access tickets, Turn 2 Grandstand seating, Pit Priority parking, as well as the exclusive VIP Hospitality packages for the popular Piston Club or Le Mans VIP Hospitality suite.
Single-day and three-day passes are available – the latter offering significant savings and value for money, particularly when purchased online. Special discounts are also available when purchasing a minimum of three tickets for Classic Car Friday.
Simply access the 'Online Tickets' page on the Simola Hillclimb website, select your tickets, upgrades and extras, then proceed to the checkout and complete the payment – it's as simple as that!
For more information on the event visit: www.simolahillclimb.com #SimolaHillclimb