On Mandela Day this week employees at Kanu Commercial Body Builders rolled up their sleeves – not for their usual day job which is to design and build truck bodies, but to pack 500 gift parcels for the underprivileged aged in Port Elizabeth.
Kanu leadership leveraged this opportunity for team-building and divided the workforce, which included on-site contractors, into the five national flag colours. Each group was colour-coded and formed a production line with 25 people per line, competing to see who would finish packing their gift bags within the set time of 67 minutes. The packs included various toiletries, sweets and snacks.
Mike Pienaar, Kanu Chief Executive Officer, said the teams took their task seriously and were very competitive throughout the initiative. "It was pleasing to observe the excitement and camaraderie among employees and the willingness to support the good cause," said Pienaar.
The Mandela Day programme is part of a few community projects which Kanu has embarked on. "In line with Kanu's philosophy, to deliver sustainable solutions to the logistics industry, we aim to make an impactful difference in the community," Pienaar added.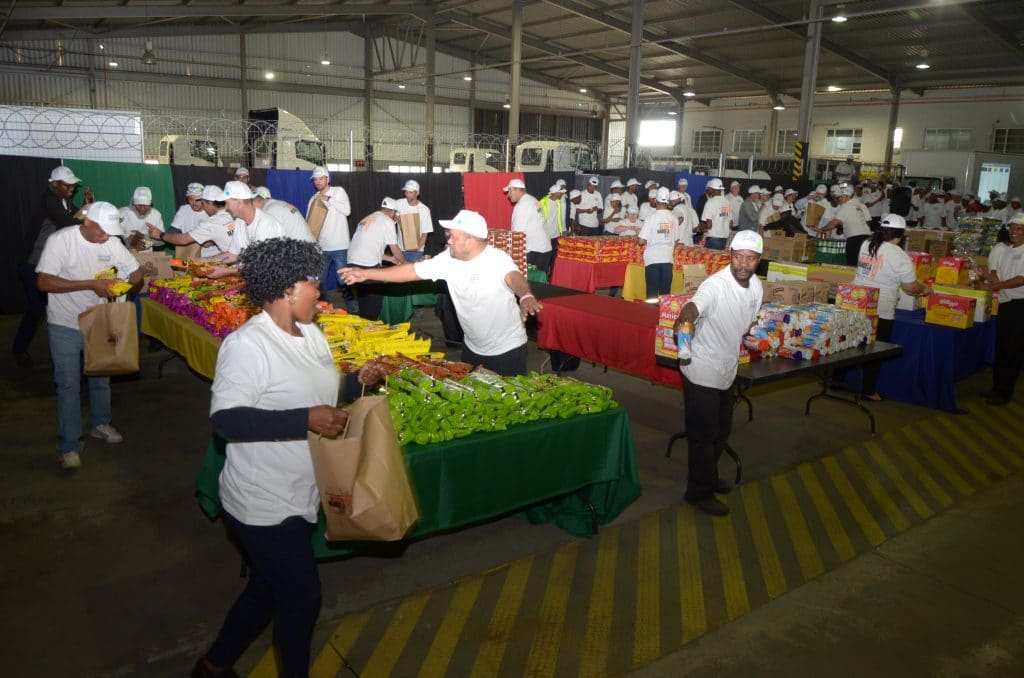 The Mandela Day packs filled a truck and three bakkies which employees delivered today and will continue during the course of next week. "We will distribute these items in support of the neediest of the senior citizens living in the Nelson Mandela," said Pienaar.
Kanu was established in 2015 to create extended value to commercial vehicle customers. From concept to final product, Kanu has a solution for any business. Each body is custom made and designed to meet the specific needs of the customer for just about every commercial or business sector in Sub-Saharan Africa.
Kanu's capability includes the construction of vans – insulated and refrigerated, tautliner, tippers, flat decks, rollbacks, dropsides and cranes, people carriers, compactors, livestock carriers, water tankers, truck tractors and firefighters. Converted trucks can also function as site offices for construction companies, training facilities, offices, laboratories, control rooms, remote entertainment/ outdoor broadcasting centres – the list is endless.