What a line-up Jeep has to offer at the 2019 Festival of Motoring! Jeep fans won't be sure whether the exhilarating Jeep Grand Cherokee Trackhawk or new Jeep Wrangler is more exciting, but the rest of the range is equally well presented with the Grand Cherokee 3.0 V6 CRD Overland, Compass Trailhawk 2.4 Tigershark, Cherokee 3.2 Limited and the new model-year Renegade on display.
An undisputed off-road champion and a unique vehicle for everyday urban adventures, the new generation of the iconic Jeep® Wrangler offers excellent levels of comfort and superior driving dynamics.
The iconic Jeep Wrangler has been completely renewed whilst still remaining true to itself, with legendary off-road capabilities, authentic Jeep styling and advanced technology features.
The result is the most capable Wrangler ever, courtesy of unmatched technical contents, which, depending on the trim, include two advanced four-wheel drive, active, on-demand full time systems – Command-Trac and Rock Trac, plus Tru-Lock electric front- and rear-axle lockers, Trac-Lok limited slip differential and electronic front sway-bar disconnect.
From the roughest terrain to more exclusive city streets, the all-new Jeep Wrangler is perfectly at ease, and delivers a more modern design, that stays true to the original, combined with more open-air freedom and advanced technology features in terms of safety and connectivity.
The fourth generation Jeep Wrangler is offered in two different trim levels: Sahara and Rubicon –available in two- or four-door configuration.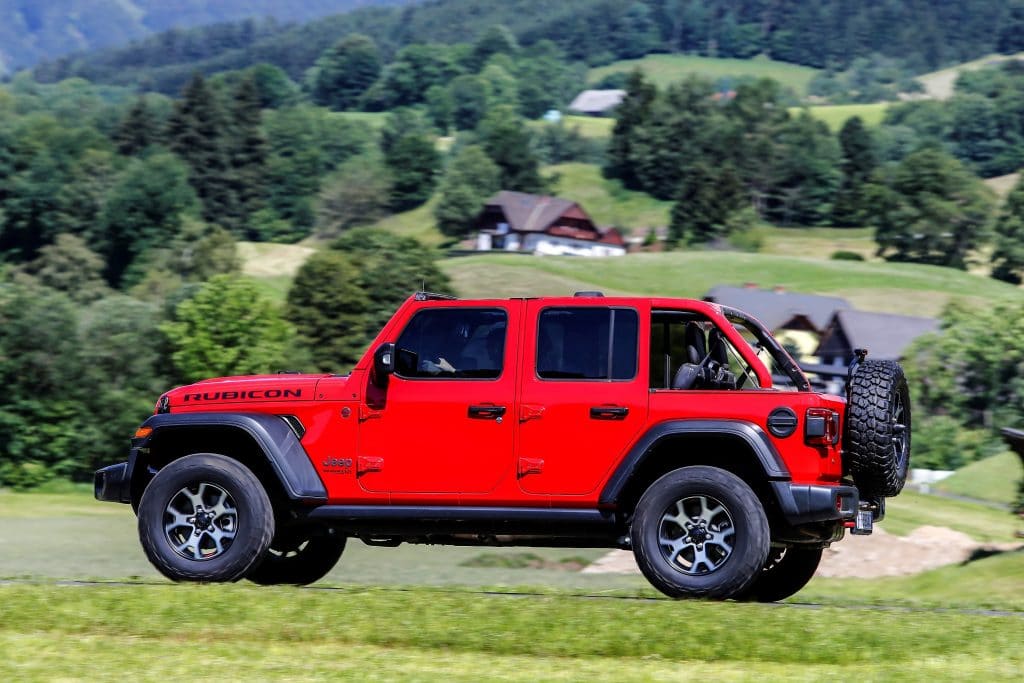 Deputy star of the Jeep stand is built in Detroit and injected with an unmatched 522 kW courtesy of an awe-inspiring supercharged 6.2-litre V-8 Hellcat engine, the most awarded SUV ever and the most capable full-size SUV on the planet has been transformed into the most powerful and quickest SUV ever: the Jeep Grand Cherokee Trackhawk.
The breakthrough supercharged engine is designed and manufactured using only the strongest and most durable materials. It's mated to a TorqueFlite eight-speed automatic transmission with improved shift response, quality and consistent performance and drivability. The transmission software takes into account variables such as engine torque, gradients, kick-down events, longitudinal and lateral acceleration, grade changes, friction detection and downshift detection to determine the appropriate shift map.
The Jeep Grand Cherokee Trackhawk is equipped with the Jeep Quadra-Trac on-demand four-wheel-drive system, which includes an electronic limited-slip rear differential and a single-speed active transfer case. The new, full-time active transfer case uses forged steel chain sprockets and a wider chain for added strength and durability.
Launch Control, fitted as standard, optimizes the Jeep Grand Cherokee Trackhawk's performance by coordinating the engine, transmission, driveline and suspension for a textbook launch and consistent straight-line acceleration. That means 0-100km/h in 3.9 seconds and the Trackhawk carries on to a top speed of 290km/h.
The Jeep Renegade set a new benchmark in the B-SUV segment when it was launched by blending the legendary Jeep brand's off-road capabilities with dimensions and styling perfect for enjoying the city lifestyle. The new model year 2019 features a refreshed look and new engines.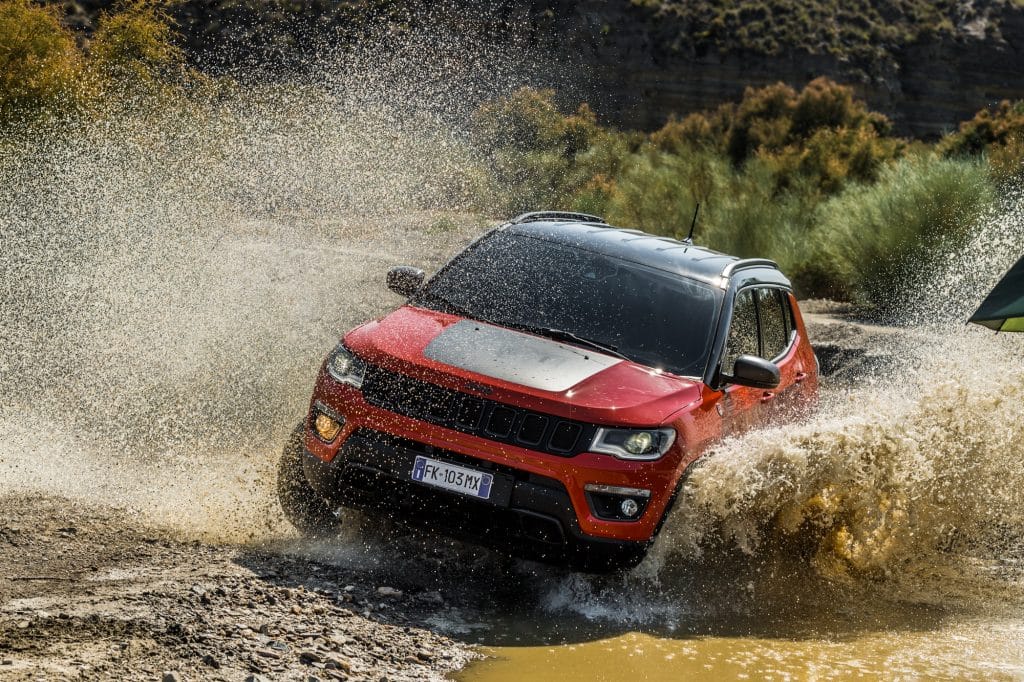 A new family of three and four-cylinder petrol engines – a 1.0-litre delivering 90kW and a 1.3-litre delivering 112kW or 134kW – deliver even better efficiency and performance.
The new engine family reasserts the power and appeal of the Jeep Renegade in the segment, by staying ahead of the market and customer demands. Available in Longitude, Limited and Trailhawk models, the Renegade preserves the iconic Jeep DNA while showing off its own non-conformist personality.
Built on more than 75 years of legendary heritage, Jeep is the authentic SUV with class-leading capability, craftsmanship and versatility for people who seek extraordinary journeys. The Jeep brand delivers an open invitation to live life to the fullest by offering a full line of vehicles that continue to provide owners with a sense of security to handle any journey with confidence.
The Jeep vehicle lineup consists of the Cherokee, Compass, Grand Cherokee, Renegade and Wrangler.