Jaguar Racing has published episode one of a brand-new video podcast series, 'RE:CHARGE at Home'. The inaugural episode features Panasonic Jaguar Racing driver Mitch Evans and Team Director, James Barclay.
Episode one uncovers a rare, honest insight into the highs and lows James and Mitch have faced over the course of the British race teams' history in electric motorsport, discussing the first moments Jaguar officially joined the ABB FIA Formula E championship through to what it has taken to get the team to the front of the grid.
James Barclay, Panasonic Jaguar Racing Team Director, said: "Winding the clock back to December 2015, I remember well announcing in London the return of Jaguar to motorsport. Prior to the official Formula E announcement, conversations around Jaguar's return to racing had been ongoing but it had to be for the right reasons.
"Racing is in the heart of Jaguar's DNA but our entry into a racing series had to be well thought through and be part of a clear strategic plan. At the time in 2015 it was becoming clear electrification was the future and Jaguar could lead by being the first premium OEM to commit to the championship.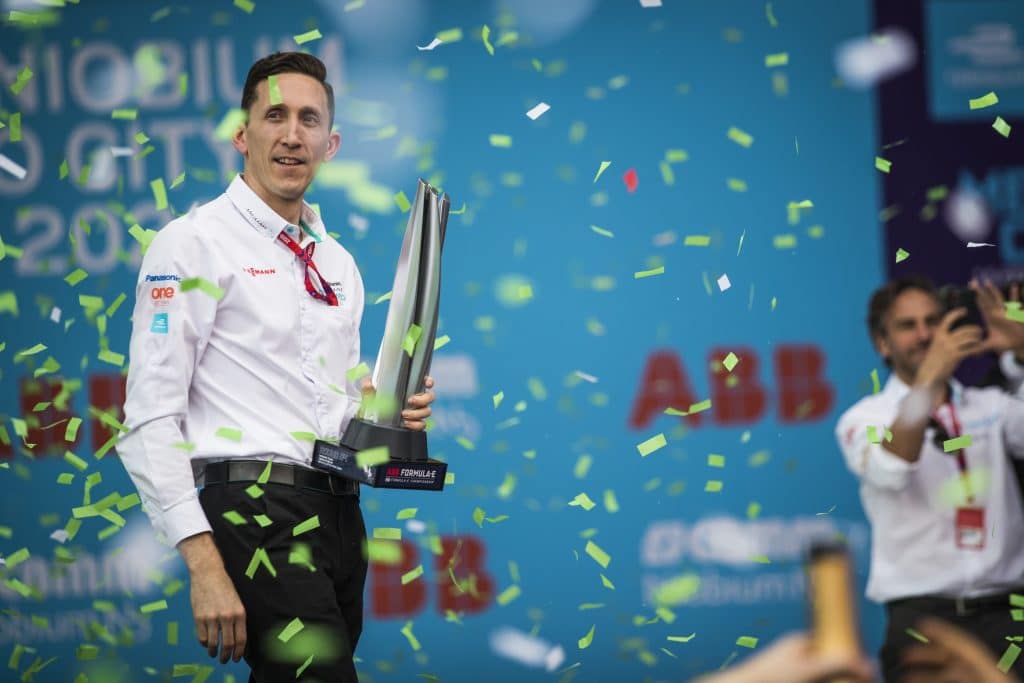 "We had been following Formula E since its first season and it was clear the championship had unique ingredients which made it very appealing for us to enter and support the Jaguar brand and product strategy – the story started there."
Mitch Evans, #20, said: "The whole programme with Jaguar and Formula E came at the perfect time for me – looking back it was a life saver and allowed me to be on a world stage in an innovative racing series. When my management got the call for me to test for Jaguar it was great timing.
"I had a few, important tests to get through to secure the seat with an international automotive brand – I'll never forget my first test in Donnington at a whole new circuit and a whole new car. Fortunately, I secured the seat but season one as a fresh, new team with rookie drivers and not the most developed car out there – our mission was like trying to climb Everest."
The new series, hosted by Amanda Stretton, will be a regular, insightful feature fans can look forward to with new guests starring in each episode across Formula E and the Jaguar I-PACE eTROPHY– the word's first all-electric touring car series.
Watch and listen to episode one of the 'RE:CHARGE at Home' on YouTube here: https://youtu.be/7HogyliWwn8
Listen to episode one of the 'RE:CHARGE at Home' podcast here: https://open.spotify.com/episode/5EB49IVCwCUvyQDccYEZgZ?si=SzIci2odQtW0_34RUSlJWg