Stylmartin, which is famous for making the most stylish motorcycle riding boots in the world, is now available in South Africa.
This follows an agreement between Stylmartin of Italy and IMI, the official distributors of Aprilia and Moto Guzzi in South Africa. IMI also represents Super Veloce, the makers of premium hand-crafted coffee machines and is a local partner to Caffè Mauro slow-roasted Italian coffee.
Stylmartin focuses exclusively on the design and crafting of motorcycle boots, made with natural textiles, Italian leather and other premium materials. They first made these boots for Italian superbike racers in the 1970s and have gained an international following since reviving the brand in 2004.
"There is something to be said for products made by a true specialist with a singular focus," says Ian Huntly, CEO of IMI. "Unlike many other brands, Stylmartin's shoes are made to be used on a motorcycle, which means that they are stylish, but also safe and durable."
Stylmartin has a range of shoes for male and female motorcyclists, including specific shoes for off-road racing, touring, track racing and more leisurely urban and café racer applications. The company also makes motorcycle shoes for kids in its Minimoto range. All shoes are reinforced in key areas with polyurethane, while Stylmartin also adds other padding and protection, depending on the application.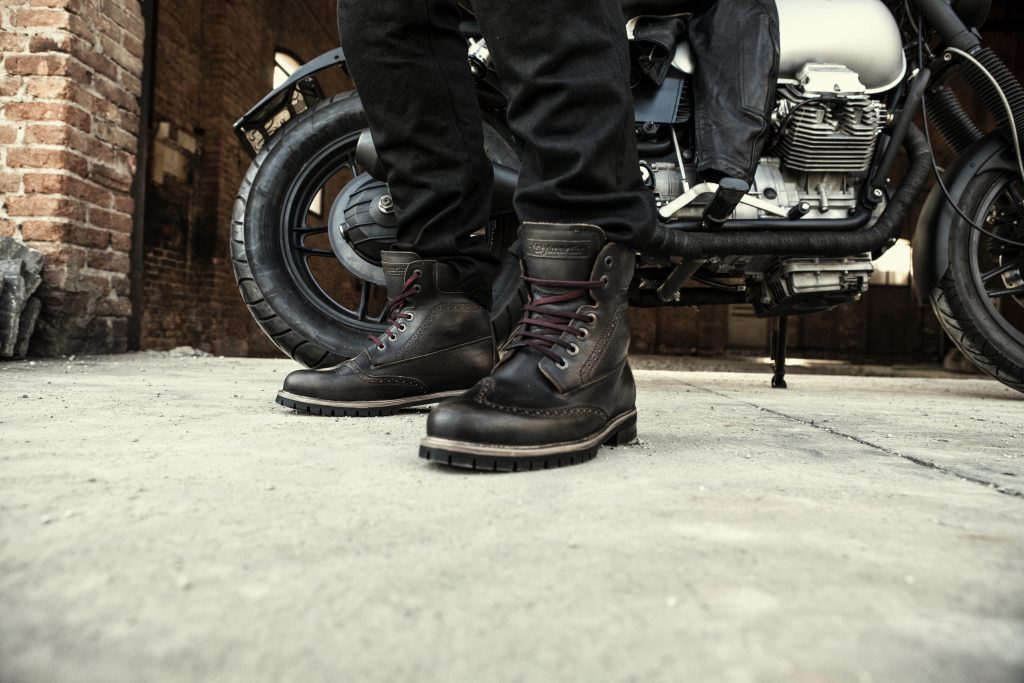 IMI has already received its first batch of shoes from Stylmartin's 2019 range and will have a comprehensive selection in stock at its showroom in Bryanston, Johannesburg before Christmas.
The local range includes the Rocket and Ace leather boots, which were highlighted by Gearpatrol as some of the most stylish and durable riding shoes in the world.
"The leather boots use hand-selected leathers that have been treated with different colours and waxes to each be individual and show more character with age. On the opposite end of the scale, our racing boots use high-end materials such as micro-mesh fabrics and titanium, to be fit for purpose on the track," says Huntly.
With the arrival of Stylmartin, IMI has become a true lifestyle destination for Italian products and experiences. Its emporium in the Mezzanine level of Maserati house is home to Moto Guzzi, Aprilia, Super Veloce and now Stylmartin, and visitors can sample the best slow-roasted coffee from Cafè Mauro.
"Any fan of Italian products and the Italian style of life will love it here. Besides our range of products and the Maserati showroom below, we celebrate the passion that Italy espouses at our emporium," says Jonathan Isherwood, COO of IMI.
For more information on the range of motorcycle products available from IMI, please visit www.italianmi.co.za.