On 30 November 2020, American telecommunications and videoconferencing company Zoom announced its results for the third quarter of the 2021 financial year. Its total revenue for the quarter was up an incredible 367% year-on-year, amounting to a total of $777.2 million. The number of customers with more than 10 employees using the platform also rose significantly: an increase of 485% in the third quarter of last year to 433,700 customers in the third quarter of this year.
Extrapolate these figures and you begin to understand just how many people have influenced Zoom's skyrocketing success during the pandemic. The total number of people participating in meetings on the app every day is in the hundreds of millions, and it's growing all the time.
And, of course, Zoom is not alone. There are the dozens of other platforms that businesses have integrated into their employees' lives – Google Hangouts, Microsoft Teams, Skype for Business and Slack are now our regular virtual boardrooms.
What these figures point to – apart from the astronomical success of the app developers – is the importance of having the necessary tools in place to participate in our daily conference calls. Ensuring employees have well-functioning laptops and an adequate (or ideally high-speed) internet connection has become a critical pandemic priority. But this poses problems of its own – particularly from an audio perspective.
Laptops aren't famous for high-quality audio. Even high-end machines tend to use poor speakers and microphones, often because they're hindered by their size and shape. Laptops are notorious for producing insubstantial and tinny sounds, and internal microphones often offer listeners on the other side thin voices, background noises and an indecipherable hum.
Innovations in this space, however, are growing in leaps and bounds, especially from technology giant Huawei. Huawei's latest flagship laptop, the HUAWEI MateBook X Pro, has been developed to perfectly suit the needs of the Covid-19 professional. It's slim, sleek, and elegant with remarkable performance and processing capabilities, a recessed camera, Ultra FullView Display and a large battery that will offer hours of uninterrupted use.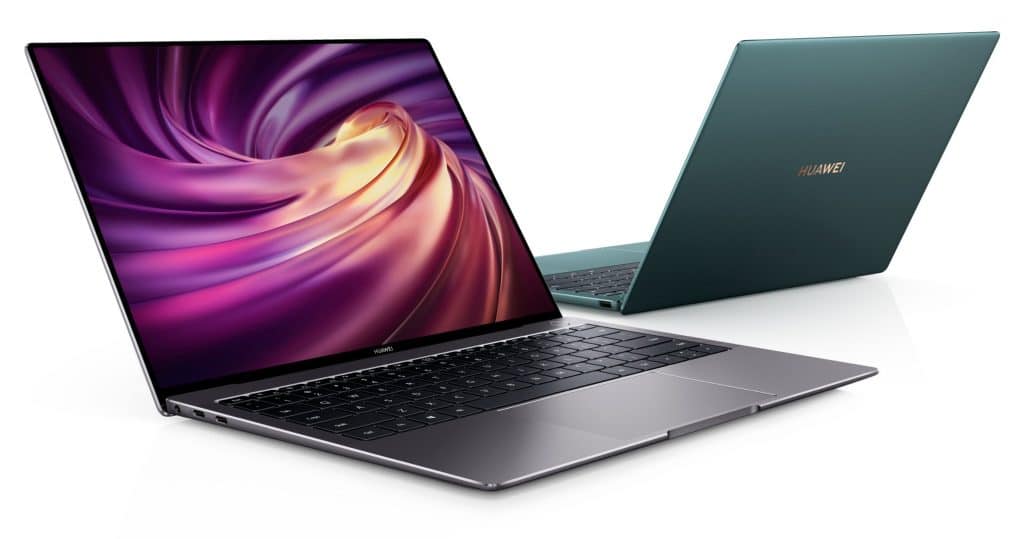 But that's not all. Huawei has also responded to the demands of our new normal to deliver an audio experience that users have yet to experience from a laptop.
The MateBook X Pro provides quad speakers and a split frequency set up, delivering rich bass from the woofer and clear treble from the tweeter. This means that the sound effects that emerge from your machine are rich, pure and perfectly clear. As a result, the MateBook X Pro isn't just perfect for listening to conference calls and presentations, but also for enjoying some much-needed downtime, including listening to music or watching a movie with your family.
What's more, Huawei has placed as much attention on the speakers as it has on the microphone, ensuring that both you and your counterparts across the digital divide are experiencing the same high-quality sound. The MateBook X Pro comes equipped with quad microphones that accurately pick up and transmit the sound of your voice, and its noise-reducing function filters out environmental noises, ensuring that your listeners can hear your every word.
The MateBook X Pro can also detect your voice from as much as four metres away, allowing voice-enabled apps to hear and support you easily.
If we're going to work effectively in a Covid-19 world, we need everything from the right conferencing software to powerful and efficient machines. As you go about selecting the latter, make sure you prioritise your audio – our virtual lives depend on it.
The HUAWEI MateBook X Pro is available now at an RRP of R34,999 from Huawei online store, Vodacom, Telkom, Incredible Connection, Computer Mania and Hi store.
The HUAWEI Matebook D14 and HUAWEI Matebook D15, the two other members of the HUAWEI Matebook family, are available at an RRP of R16,999 and R15,999 respectively from the above stores.