The American Chamber of Commerce in South Africa (AmCham) has presented a Silver 'Stars of Africa' award in the Health and Wellness category to Ford Motor Company of Southern Africa (FMCSA) for its innovative mobile water generation project launched in conjunction with World Vision SA.
AmCham, a non-profit organisation (NPO) representing US investments in South Africa, hosts the Stars of Africa competition bi-annually, allowing members to showcase their corporate social responsibility initiatives in various categories including Community Development and Welfare, as well as Education, Training and Skills Development. The projects are assessed by independent expert judges, and the winners are announced at the organisation's annual Thanksgiving gala dinner.
The Ford-backed water project, which was launched in Port Elizabeth in June 2019, earned a Silver 'Stars of Africa' award for its efforts to address the long-standing drought affecting the Eastern Cape. The initiative is run by NPO World Vision South Africa, and uses an innovative Watergen water-from-air solution which extracts water from the air in an energy-efficient manner.
"We are delighted to receive a Stars of Africa Silver Award from the American Chamber of Commerce for the World Vision SA water project that is doing outstanding work to assist drought-stricken communities in the Eastern Cape," says Neale Hill, MD of FMCSA. "Ford is committed to supporting the communities in which we operate through volunteer programmes and grants from the Ford Motor Company Fund, and this project really stands out for helping people with one of the most basic yet crucial needs, and making a real difference in their lives."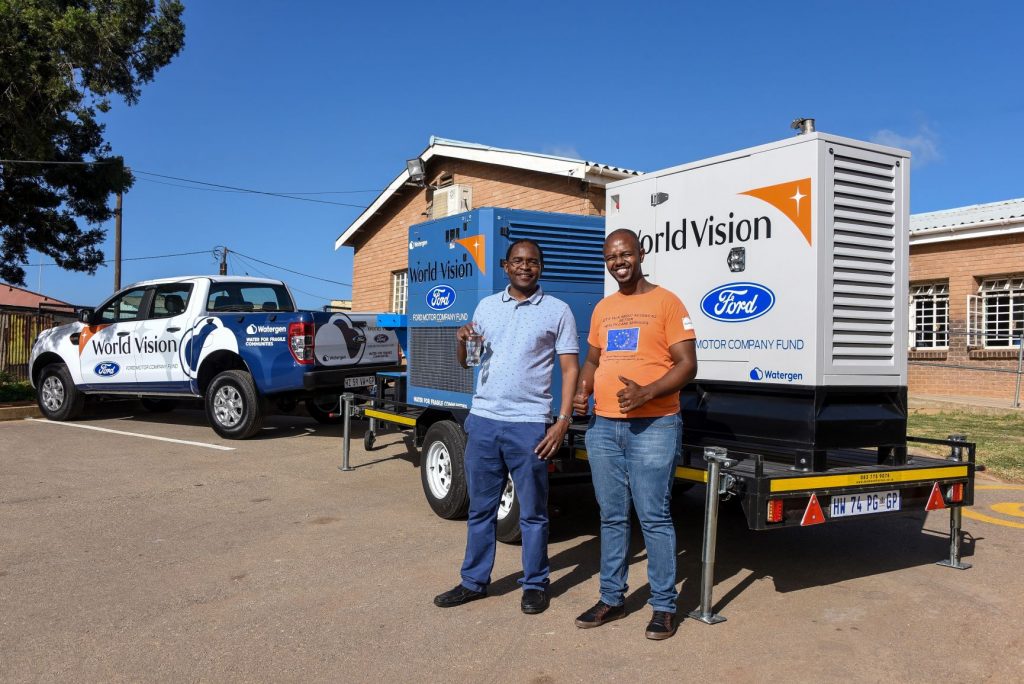 World Vision SA was selected as a winner of the 2018 Bill Ford Better World Challenge and awarded a grant of $200 000 (approximately R2.8-million) for this project by the Ford Motor Company Fund. Additional funding to the value of $130 000 (around R1.9-million) was awarded by Ford Research and Advanced Engineering.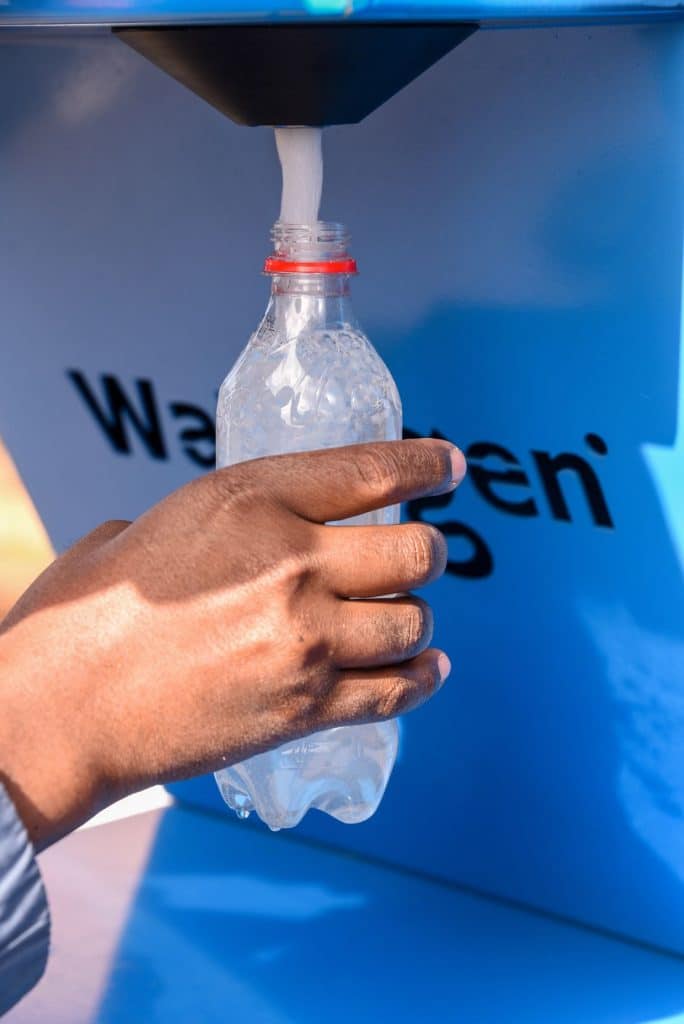 The project utilises a Watergen GEN-350 atmospheric water generator that is mounted on a double axle trailer equipped with a heavy-duty diesel generator, and towed by a Ford Ranger 2.2 TDCi XL Double Cab. The system is capable of operating in even the most remote locations, producing up to 900 litres of clean and safe drinking water per day to provide relief during periods of drought, natural disasters and water supply interruptions.
Over a period of two years this pioneering project is assisting communities in Nelson Mandela Bay, with particular emphasis on impoverished areas in Uitenhage and KwaNobuhle. It supports approximately 79 vulnerable schools, four clinics, 50 early childhood development centres (ECDs) and an estimated 3 400 households.