The competition got really tight for the coveted best-performing brand award as well as in several of the classes in the inaugural WesBank SA Fuel Economy Tour in partnership with FNB as the five-day event ended its third day in Port Elizabeth yesterday.
Suzuki maintained its lead over Renault in the battle for the brand with the lowest combined average fuel consumption recorded for its best three vehicles, but it is nail-biting close, with Suzuki (Ignis, Swift and Baleno) on 5.1905 l/100km and Renault (Captur, Duster, Kwid Climber) on 5.2088 l/100km. Mahindra held onto third overall (XUV300, KUV100 , XUV300) with Ford (Kuga, Fiesta, Ranger) and Nissan (Qashqai, Micra Navara) in fourth and fifth places.
The fight for honours in the well-supported category for double cab diesel bakkies with engines smaller than 2.5 litres, is particularly tight with the Ford Ranger just edging out the Mitsubishi Triton, Toyota Hilux, and the Nissan Navara at the end of three days of competition.
Five vehicles in the field of 40 were penalised for late arrival at control points yesterday, compared to none on the first day and six on Day 2.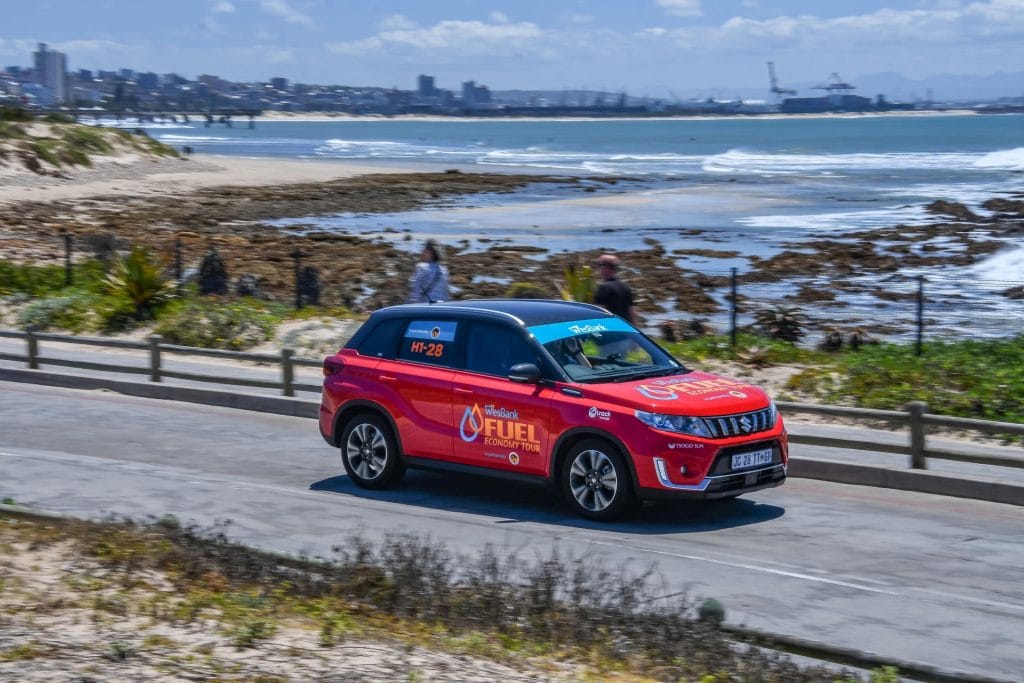 The best fuel consumption for Day 3 was achieved by the Toyota Aygo, which is now in second place on cumulative consumption, of 4.8909 l/100km. This is very close to the class leading Renault Captur, with a figure of 4.8247 l/100km after three days.
Currently Suzuki still has its hold on six of the classes, with Ford, Hyundai, Renault, and Toyota each topping two classes, while Honda, Mahindra, and Lexus each lead one class.
The route for Day 3 of the 2 500km Fuel Economy Tour was only 370 km in length, but contained several city driving sections as well as long sections on a single lane road which made overtaking difficult as there were many periods of solid lines. There were a few climbs and twisty sections after the demanding Day 2, which had really put the pressure on the drivers and navigators.
The fourth day takes the vehicles from Port Elizabeth to George, with the fifth leg ending in the Cape Town CBD on Saturday afternoon.