Hyundai Automotive South Africa has handed over a brand new library and resource centre as part of its ongoing social investment project to the Lindisa Primary School in Evaton, south of Johannesburg.
The initiative, in which Hyundai Automotive SA collaborates with the Imperial and Motus Community Trust, has to date delivered excellent library and resource centres to eight schools in and around Johannesburg where the dire need for such education aids were identified in less advantaged communities.
Mr Lawrence Ngcobo, principal of Lindisa Primary School, took delivery of the new library and resource centre at his school and thanked Hyundai Automotive SA and the Imperial and Motus Community Trust for their involvement in education and improving the learning opportunities of children.
Two librarians are part of the sponsored library and resource centre, which contains several shelves of books ranging from encyclopedias to fiction series, computers and a "clever whiteboard" for the school with a total number of about 1 200 learners.
The cost to refurbish a classroom at Lindisa Primary School and convert it to a library, furnish it with tables and chairs, bookshelves, the big-screen "whiteboard" and fill the shelves with about 4 500 brand new books amounted to R1,5 million.
The Imperial and Motus Community Trust also supplies the service of two librarians for six months, after which one librarian will continue to help learners at the Lindisa Primary School library.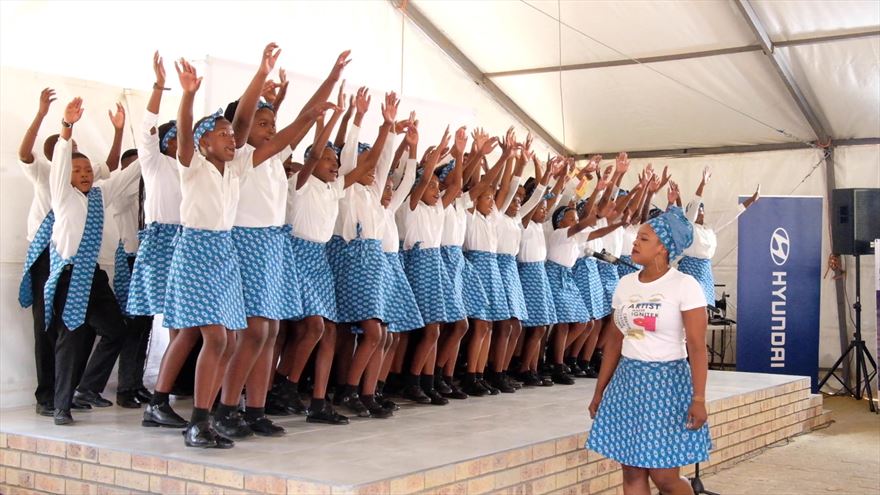 Hyundai Automotive SA's first library project was finished and handed over to the Southview High School in Lenasia in 2013, and the company has since established library and learning centres at the Libra Primary School in Lenasia, the Heerengracht Primary School in Eldorado Park, the Motheo Foundation Primary School in Lawley, the Freedom Primary School in Devland, the Mid-Ennerdale Primary School and the Phehello Primary School in Sebokeng.
Hyundai Automotive SA's corporate investment programme follows the global Hyundai Motor Company's firm commitment to its philosophy and conviction in fulfilling its responsibilities. Under its slogan, "Realizing the Dreams and Aspirations of Humankind through Creative Thinking and Rising to New Challenges," the Hyundai Motor Company carries out genuine, authentic corporate social investment campaigns and programmes that reflect its mission statement and core values.
Apart from the library sponsor programme in South Africa, the Hyundai Motor Company on the African continent also supports, among others, an educational program on road safety and environmental protection in Morocco and the donation of educational equipment to schools in impoverished areas in Nigeria.