Huawei Consumer Business Group South Africa has put additional measures in place at its stores, which are aimed at protecting the health of the company's staff and customers.
Firstly, Huawei service staff are required to wear masks and gloves at all times and have their temperature tested three times a day, to guard against the possibility of fever and illness. Secondly, as customers walk into the store they are asked to sanitise their hands thoroughly. Thirdly, customers' phones – regardless of brand – are sanitised with a special cleaning machine when they enter the store. Phones are cleaned again once they have been repaired.
Huawei's Menlyn Park store already has a sanitising cleaning machine; the company's Durban Cornubia, and Cape Town Canal Walk stores will have these machines later this week. In the meantime, these stores, including Huawei's Melrose Arch and Somerset West stores, are using alcohol-based sanitiser to clean devices.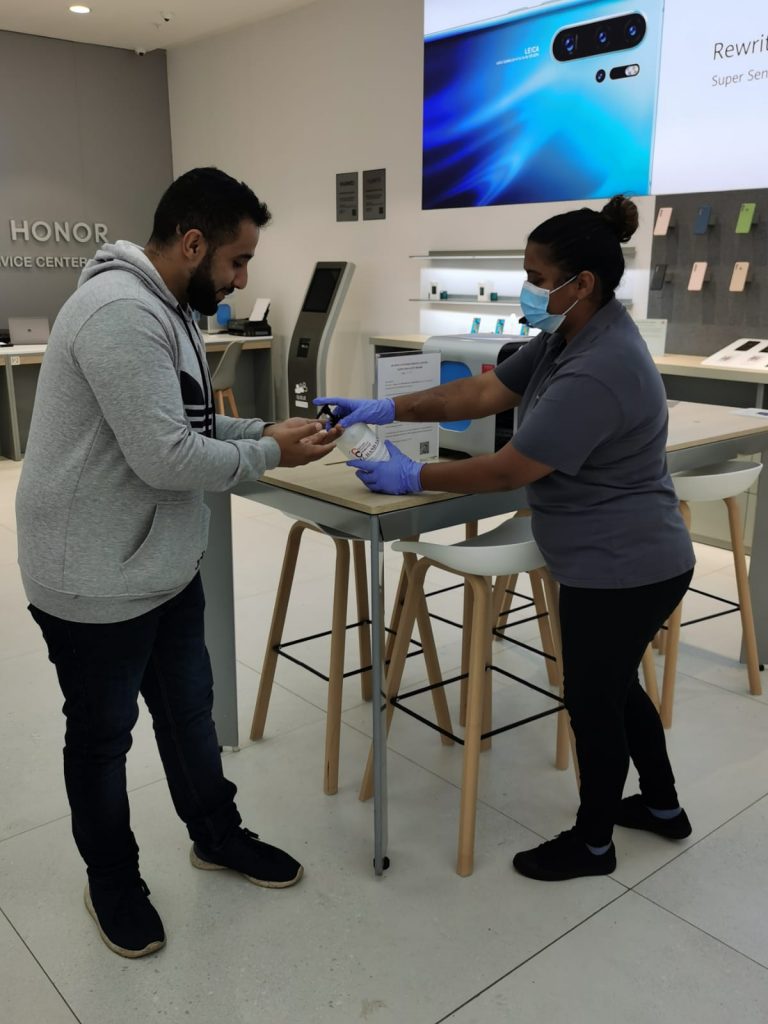 With regards to the Huawei stores themselves, the technicians' workspaces are sterilised three times a day, and the store is cleaned and sanitised three times a day. In addition, should the restrictions on the public's movements be increased, Huawei will use its Pick Up and Delivery Repair Service, usually reserved for VIP customers, for all Huawei consumers needing phone repairs. The logistics and costs will be covered by Huawei.
"Huawei's customers and staff have always been our number one priority, and this is even more important in these uncertain times we find ourselves in," says Likun Zhao, Vice President of Huawei Consumer Business Group, Middle East & Africa (Southern Africa). "We at Huawei are committed to the highest levels of service, and this is another way we are putting our customers first."