Chinese company Hisense is celebrating its 50 year anniversary this year, with the company being renowned locally for its Smart TV sets and home appliances that offer tremendous spec bang for your bucks. With the midrange Infinity H30, the company is aiming to offer local smartphone buyers the same in terms of their primary mobile device, along with great looks, snappy performance, plus a capable camera system.
The stylish Infinity H30 comes in a large (164.37 x 77.1 x 8.75mm), but easy to hold and use package. It draws a lot of gazes, thanks to its premium rounded corners, fancy as well as shiny two-tone paint application, and edge-to-edge display.
Speaking of the screen, the H30 packs a 6.5″ U-Infinity Display FHD+ (2160×1080) behemoth that makes one-handed usage difficult but allows for some fantastic media consumption in the form of movies, mobile games, websites, and high-resolution photos. One thing to take note of though is that you will require a screen protector since the display is prone to scratches if you happen to put your smartphone in your pocket along with your housekeys for example.

It's not only the screen that is big on the H30
Another massive feature of the Infinity H30 is its battery, which tips the mAh scale at a very sizable 4530 mAh. For a power user like me, this allows for a day and a half worth of battery life, with heavy WhatsApp, email, web browsing, Apple Music (yes it works on Android too), and YouTube usage over extended sessions. For casual mobile users, that elusive and hallowed two-day battery life might be a distinct possibility.
Also onboard is a AI-assisted camera setup that boasts a 20MP+2MP rear camera and 20MP front camera. The selfie shooter takes some impressive shots, while the rear dual camera setup works well enough, with the 2 MP depth sensor allowing for blurring effects on your shots.
Enabling the AI mode for the camera really makes a big difference in the quality of the images that the cameras automatically produce, and is especially useful for the majority of users who aren't camera boffins that dig into every minute feature of the snappers to manually tap the most from them. It is able to detect the amount of light in the scene and elements (or subjects) within the scene and consequently (plus really quickly) then adjusts the camera settings for the best results.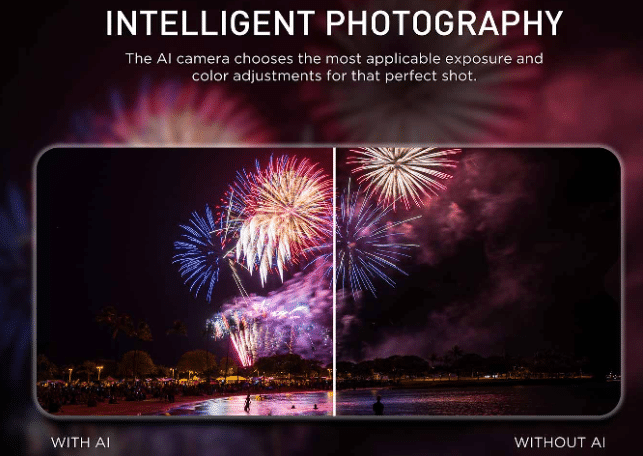 Snappy performer and FACE ID functionality
Besides the cameras, the back of the smartphone also houses a fingerprint scanner in an LG-like placement where your finger naturally rests, but the 20 MP selfie shooter also enables a Face-scanning feature, which works wonderfully well but is definitely not as secure as the iPhone's Face ID functionality.
Performance on the Android P running smartphone is quite snappy thanks to 4 GB of RAM and an Octa-Core 12nm MTK P70 processor that sports four A73 cores clocked at 2.1GHz and four A53 cores clocked at 2.0GHz, paired with an ARM Mali G72 MP3 GPU clocked at 900MHz. The smartphone offers 128 GB of internal storage that is expandable by up to another 128 GB via its MicroSD memory card slot.
Ultimately, the Hisense Infinity H30 smartphone competes in a highly competitive field that is the midrange. It boasts all the desirable features, styling, capability, and value for money appeal that will help it find success in the local market. The recommended retail price of this smartphone is a very competitive R5499.