Keeping in mind a wide range of users, Huawei's latest smartphone, the HUAWEI nova 5T, brings together hardware and features into one device making it perfect for every kind of user. Be it for some serious gaming, professional photography or even extended social media use, the HUAWEI nova 5T can do it all. Here's how.
For the Gamer
Today's mobile gamer needs a lot more power than before, with games becoming more demanding in terms of graphics and processing. Huawei has heard the cry for a device that balances out powerful performance with a stunning display and a large battery to boot.
With the HUAWEI nova 5T, gaming is an all-new experience. Thanks to the powerful Kirin 980 chipset and 8GB of RAM, gamers are promised smoother and faster gameplay. Further enhancing their experience is the GPU Turbo 3.0 feature, which boosts graphics for a more immersive gameplay experience. To top it all off, gamers can also take advantage of the massive 6.26 inch All-View Display with an FHD+ resolution as well, making sure every detail is crystal clear.
With the massive 3750mAh battery powering the HUAWEI nova 5T, extended gaming sessions are not a challenge either. Additionally, the battery also charges back up quickly thanks the HUAWEI 22W SuperCharge technology (50% in just 30 minutes).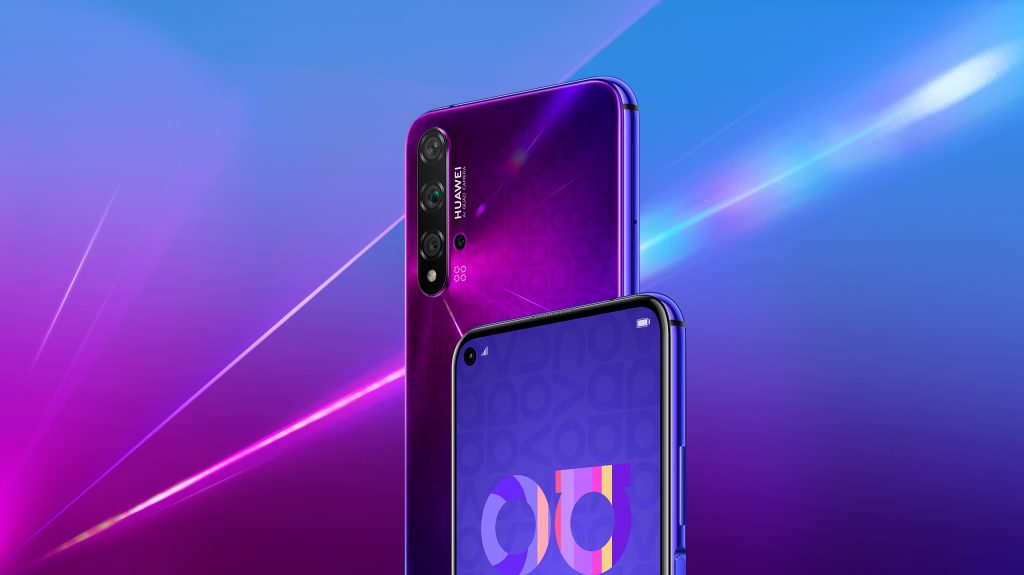 For the Photographer, both beginners and professionals
A brand known and respected for its camera hardware, it is no surprise that the HUAWEI nova 5T packs premium grade camera hardware that shines amongst competition. Photographers can enjoy the raw power of 5 AI powered cameras, four on the back and one up front, for perfect images no matter what the conditions are.
The quad camera setup at the back consists of a 48MP Super High Resolution lens for stunning images in low light, 16MP Ultra-Wide angle lens to fit everything in one frame, 2MP Macro lens for artistic close ups and a 2MP bokeh lens for portrait shots with professional bokeh effects. Additionally, the camera system also benefits from the power of AI, which can recognize up to 22 scenes, which will adjust all the settings accordingly for a perfect photo. Other AI features include AI Stabilization, Super Night Mode and AI HDR+ for low-light photography, and creative video recording features such as AI Portrait Color, which makes the background greyscale highlighting only the subject in full color. Also Super Slow-Mo for slow motion effects videos with 960fps.
This means both budding and professional photographers can simply point and click at any subject to get stunning results that they can add to their collection. Thanks to this hardware, professional photography is made possible at a click.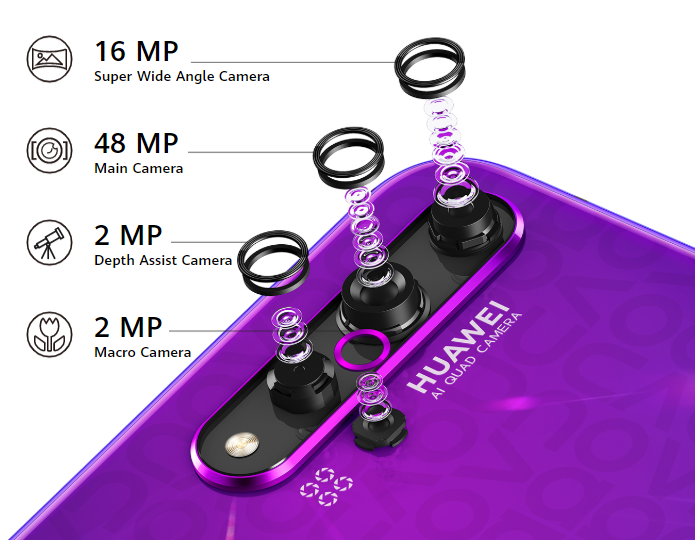 For the Social Media Star
Mixing both performance and camera hardware, the HUAWEI nova 5T is the perfect phone for social media users as well. On the performance side, the powerful hardware and smart AI features allow users to enjoy extended periods of social media use as well as create content that is apt for every social media platform.
Social media users love to take selfies and the HUAWEI nova 5T delivers on this front as well. Packing a 32MP AI Selfie Superstar, taking stunning selfies are as simple as just smiling and clicking. The powerful camera hardware will take a great selfie, while the on board AI features will ensure that it is well lit and enhanced, for a perfect selfie ready to shine across social media.
Additional features also include Spotlight Reel and AI Movie Editor, which uses AI to smartly pick out the highlights in every video and create short montages with music, perfect for sharing special videos on social media.