For fans of instant photography, scrapbooking aficionados, and those who prefer to have physical printed out photos that capture special moments in their lives, Fujifilm offers its new instax mini LiPlay, which does double duty as both an instant camera and a photo printer.
The portable (82.5 mm x 122.9 mm x 36.7 mm; around 255 g) and elegant camera easily slips into your travel bag or handbag, enabling you to capture special moments on the go. By downloading a smartphone companion app for the camera, namely instax mini LiPlay, you are able to get creative through adding fun frames and filters to your photos.
By employing the app, you are able to assign your favourite frames as shortcuts via the camera's three side buttons. From then on the assigned frame will appear on your photos, simply by hitting either button #1, #2, or #3.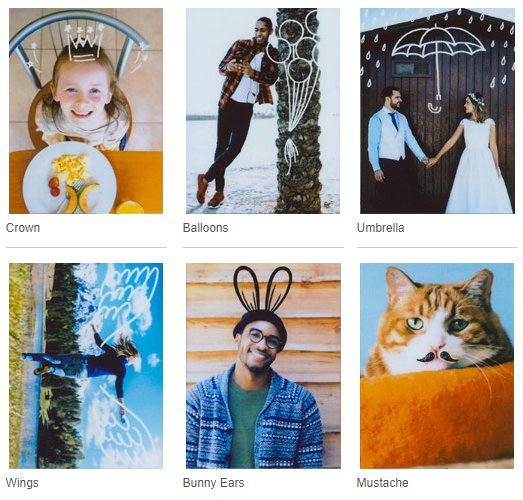 Moreover, if you are taking a groupie or want more of the background in your shot, you can also utilise the remote camera control function of the app to capture a shot remotely from your smartphone.
Printing out the photos is quite easy via the camera's simple to use and navigate menu system. It only takes about 12 seconds to printout your images. According to Fujifilm you should be able to print out around 100 photos on a single charge of its lithium-ion battery. I can attest to being able to capture around 30 photos and printing out 20 of these with plenty of battery power left.
Fujifilm's Instant Film instax mini is purchased separately in packs of ten or 20 and costs in the region of R160 and R300 respectively. The film cartridge is easy to insert in the camera, with each film photo paper measuring in at 86 mm x 54 mm, while the actual image size of the photos will clock in at 62 mm x 46 mm. This makes it perfect for your wallet, photobooks, scrapbooks, and for pinning up on your workdesk space. The 800 x 600 dots resolution of the photos also allows for good detail. The 256 levels per color (RGB) do not exactly result in eye-popping colour but its still decent.
Another fun element and function of the camera to use is its ability to convert recorded sounds into a QR code that will be added to your photo.
Then, using your smartphone, you can scan the QR code in order to replay the sound (around ten seconds) and relive the moment, whether its the sound of your baby, your child's first words, proposal or simply their funky try/hocky goal celebration.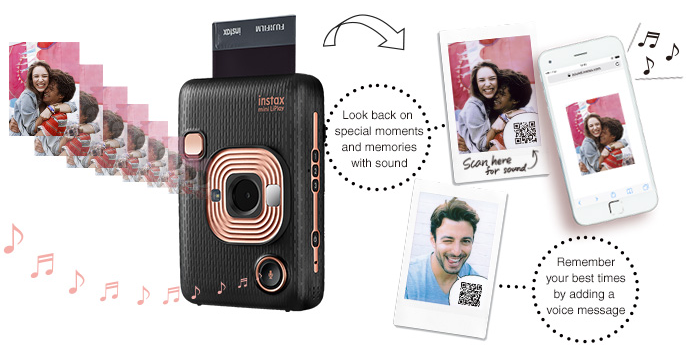 Ultimately, Fujifilm's instax mini LiPlay camera is a great tool for nostalgia warriors and those hackering back to the age of the wind and shoot film cameras, with the instax promising a similar film experience at a fraction of the speed and effort. It is available at select retail stores and online for a recommended retail price of R2 499.