As-the-saying-goes, the best camera is the one that's with you. For the majority of people, that is their smartphone and FUJIFILM South Africa is providing a way for them to convert those memories into physical keep-sakes for their wallets, albums, scrapbooks and office desks with the INSTAX Mini Link portable printer.
The highly compact printer (90.3 mm x 34.6 mm x 124.5 mm; around 209g) is very portable and you can easily take it with you in a bag to special occasions such as end of year work functions, your child's first karate or swimming lesson, etc. Or you can opt to keep it on your desk at home and merely print out your smartphone photo library at home.
According to Fujifilm, you will get around 100 prints from a full charge. We can attest to this being highly probable, seeing that our review unit printed 30 photos over two days, which left the unit with a comfortable 86% battery life remaining. Once depleted, you can charge its internal (non-removable) Lithium-ion battery back to full in about 80 minutes using the provided USB cable.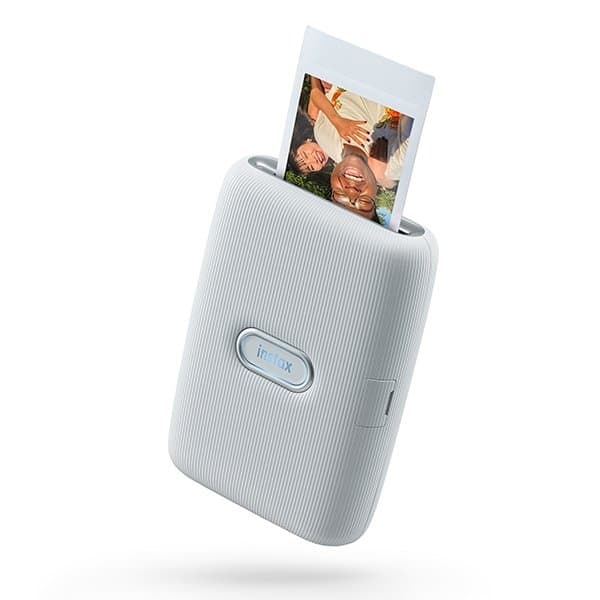 No fuss printouts
The lightweight, handheld INSTAX MINI LINK transfers a print in about 12 seconds. You simply insert pack of FUJIFILM INSTAX Mini Instant Film (one pack can be used for ten printouts), with the wallet sized photos coming in at around 62 mm x 46 mm at a decent resolution 800 × 600 dots, which enables clear photos and good colours (if you opt for the auto filter via the app).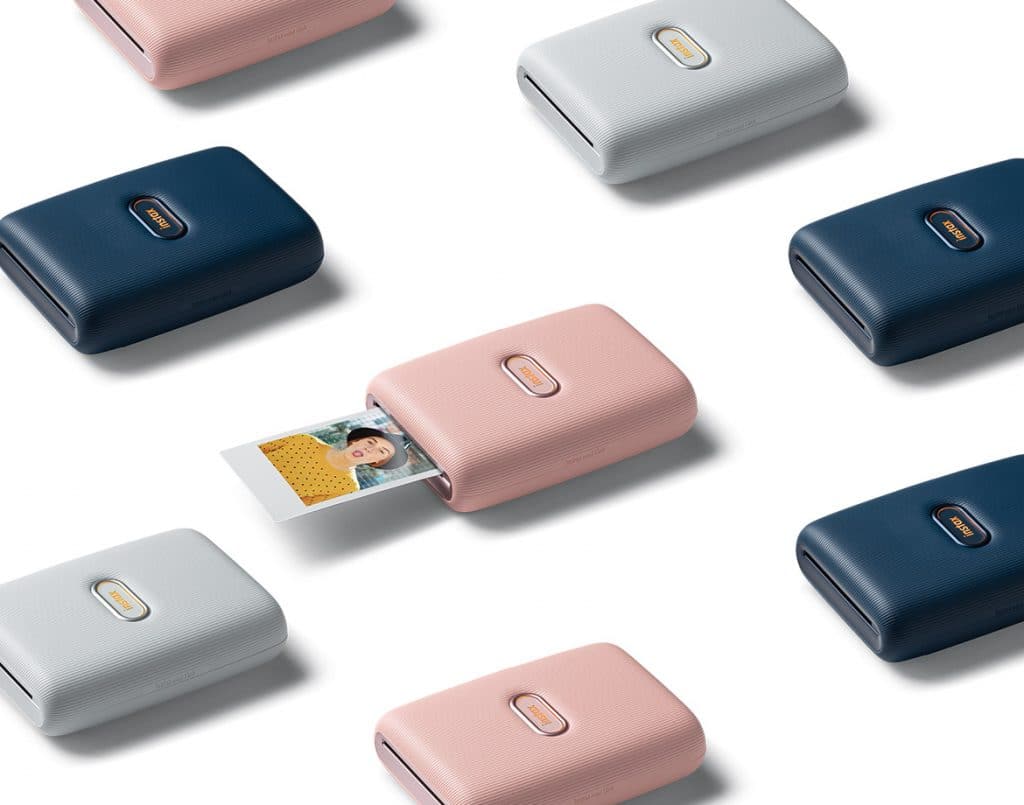 You download the INSTAX mini Link app from the appropriate app store such as Google Play and use that to select images, apply filters or frames, edit photos by changing the brightness, contrast and saturation of the images, as well as selecting the choice of printing mode. You have the option for single printouts, or you can also opt for Party Print, which creates a single picture with photos sent from multiple users and even video print. The latter enables you to employ the Mini Link app to scroll through smartphone video frames to find the perfect moment, which works well for sporting videos such as the shot on goal for instance or the reaction to the ball hitting the back of the net.
All in all, the Fujifilm INSTAX MINI LINK printer will serve the needs of scrapbookers, smartphone photography/iphonography lovers quite well. It goes for a recommended retail price of R1899.