Uber Eats this month brings to a close its third year of operation in South Africa, effortlessly changing the way locals consume food today. While Eaters form a large base of the app's popularity, one of the essential lifelines is the courier, who connects the food to the foodie. As a way of thanking their couriers for the continued support and optimal service, Uber Eats hosted a courier appreciation event, that saw the highly-rated Johannesburg couriers get the praise they deserve.
The courier appreciation event took place at Panneton Venue at the Zoolake, to thank them for their efforts that have helped grow Uber Eats. The day kicked off with a friendly match of soccer, with four teams comprising of Uber Eats staff and couriers partners playing against each other. The two best performing players of the day walked away with a brand new cellphone while all other couriers were provided with essential supplies to use even when off the app.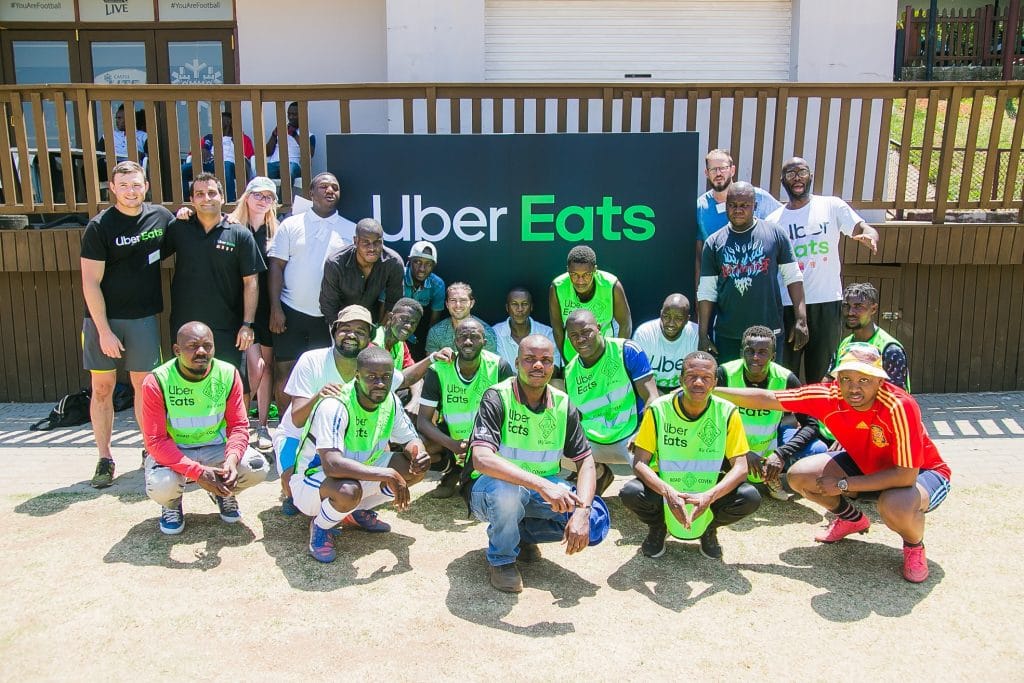 The first Man Of The Match David was overjoyed with his prize and said, "Uber Eats provided me with an opportunity to grow and earn a living, using nothing more than what I already owned, my motorcycle. Today was amazing, I really enjoyed myself." Wahabu, who won the second and final Man of The Match, was so excited by his achievement, he immediately broke into a song a dance, when it was announced. "I pride myself on my deliveries and always want to ensure that the food I carry is still warm by the time the customer receives it. Being noticed as top courier is all the motivation I need to continue my deliveries with the best attitude."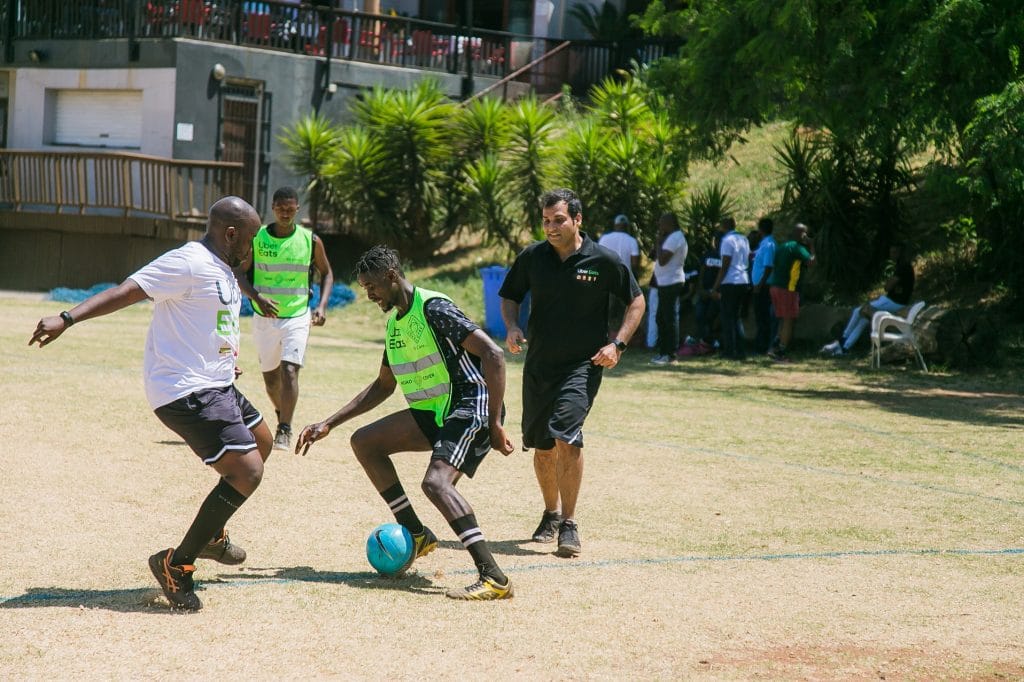 "Courier partners form an essential part of the app, closing the link and making the convenience we have become so accustomed to possible. Three years in, a special thank you was needed to celebrate their tenacity, loyalty and eagerness to help provide the best service possible. A day dedicated to them, wasn't nearly enough, but it does give us a great outlook for the year to come," says Shane Austin, Marketplace Lead of Uber Eats in South Africa.
After lunch, courier partners were able to relax, unwind and see the fruits of their deliveries pay off. A day of fun, sun and laughs culminated the respect between the app and its various partners, highlighting that appreciation is a small gesture, used to impart the greatest sense of belonging.