It will be by your side when you need it most, pull you out of a sticky situation without fuss or worry, whisk you away to your favourite holiday destinations, keep you safe and protect your loved ones. It's trustworthy and dependable every hour of the day and matches your modern sense of style!
Yes, the Ford Everest is the perfect partner to reignite your passion for driving. During the month of love, Ford South Africa is highlighting several features that will make you instantly appreciate the Everest – Ford's premium, capable and comfortable seven-seater sport utility vehicle (SUV). Some of these features are subtle while others are more overt, yet they all combine in a thoughtful, caring package to brighten your day.
"Love comes in all shapes and sizes, and when it comes to the Everest there's plenty of love to go around", says Dale Reid, Product Marketing Manager at Ford South Africa. "The initial emotional connection we feel with our cars stems from a sense of freedom and independence – the ability to go wherever and whenever. This erstwhile connection has since been enhanced by attributes like convenience, safety, style and technology. The locally-assembled Everest goes above and beyond to deliver on all these touchpoints and build a lasting relationship."
Never get lost
It can get lonely out there if you don't know where you're going. Fortunately, SYNC 3 with Navigation is standard on the Everest XLT and Limited models, meaning you'll never have to take a wrong turn. Thanks to seamless integration with smartphone devices using either Android Auto or Apple CarPlay, this navigation can also include real-time traffic alerts through the popular WAZE and Google Maps navigation apps.
Responds to your touch, and voice.
Convenient multi-touch gestures (such as swipe, slide, scroll and pinch-to-zoom), plus voice recognition that uses simple, real-world voice commands are designed to respond to common, natural human behaviour. Use SYNC 3's voice recognition this month of love to call up that special person without needing to take your eyes off the road.
Passive Entry and Passive Start (PEPS) with keyless unlocking and push-button start makes accessing and driving the Everest seamless, and an absolute cinch.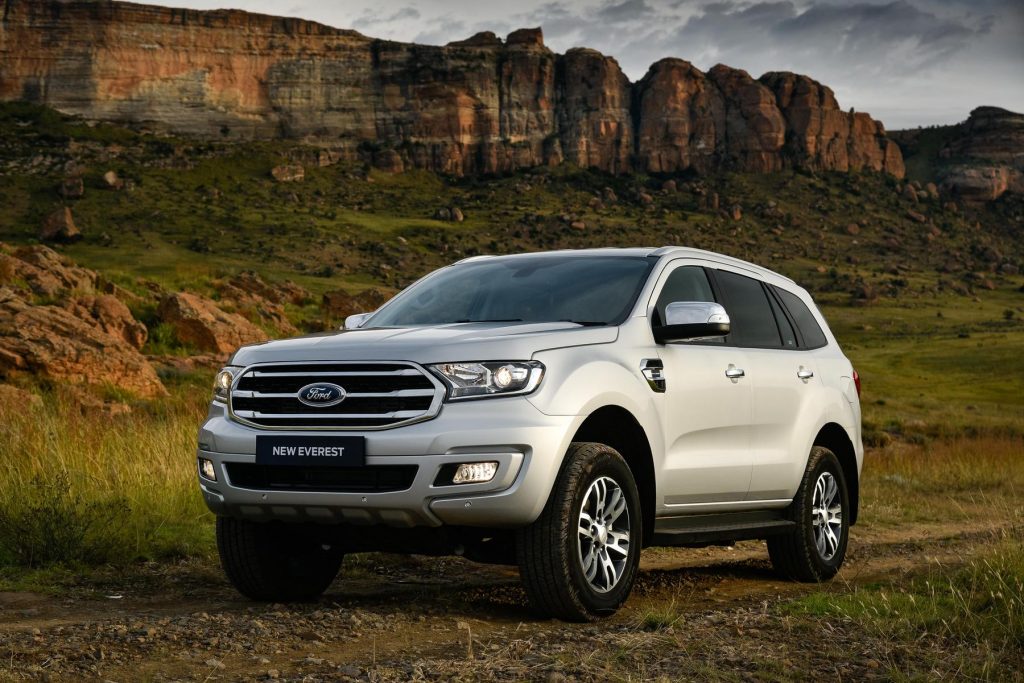 Keep you safe
The Everest XLT and Limited are fitted with an impressive array of safety features as standard, including Electronic Stability Control (ESC) with Traction Control (TC), Trailer Sway Control (TSC), Hill Start Assist (HSA), Hill Descent Control (HDC) on the 4×4 models, Load Adaptive control (LAC) and Roll Over Mitigation (ROM). Additional standard appointments on the Limited include Adaptive Cruise Control with Forward Collision Alert.
Pull you out of any situation
Everest 4×4 models are equipped with an All-Wheel Drive system, delivering optimal grip and control regardless of conditions. If your love is in a rut or on the rocks, the proven Terrain Management System will get you back onto level and smooth ground. The selectable driving modes are suited to a wide array of terrain including Normal, Rock Crawl, Mud and Sand. All Everest 4×2 and 4×4 models come with a rear differential lock which increases the vehicle's off-road prowess at the push of a button.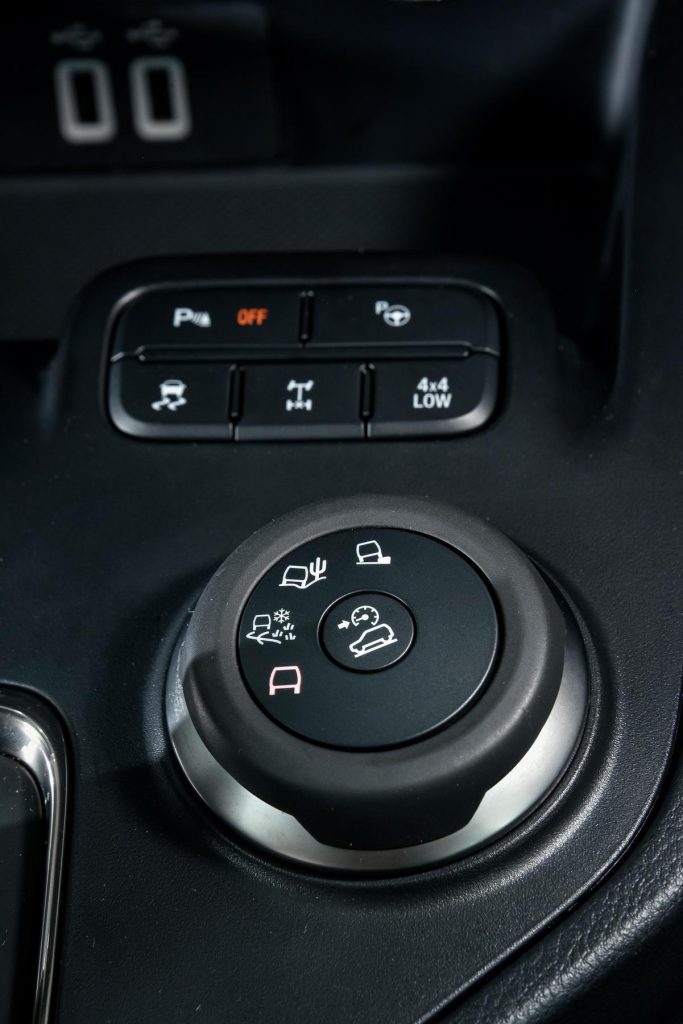 Love isn't blind
With Blind Spot Assist fitted to the Everest Limited, you'll always be aware of your surroundings and other motorists. Other visual assistance systems like a reverse camera and park distance control provide outstanding peripheral vision while the new, brighter and highly effective LED headlights on XLT models and above have an automatic levelling function built in. This lighting performance is enhanced by daytime running lights which increase your visibility to other road users while adding a modern look.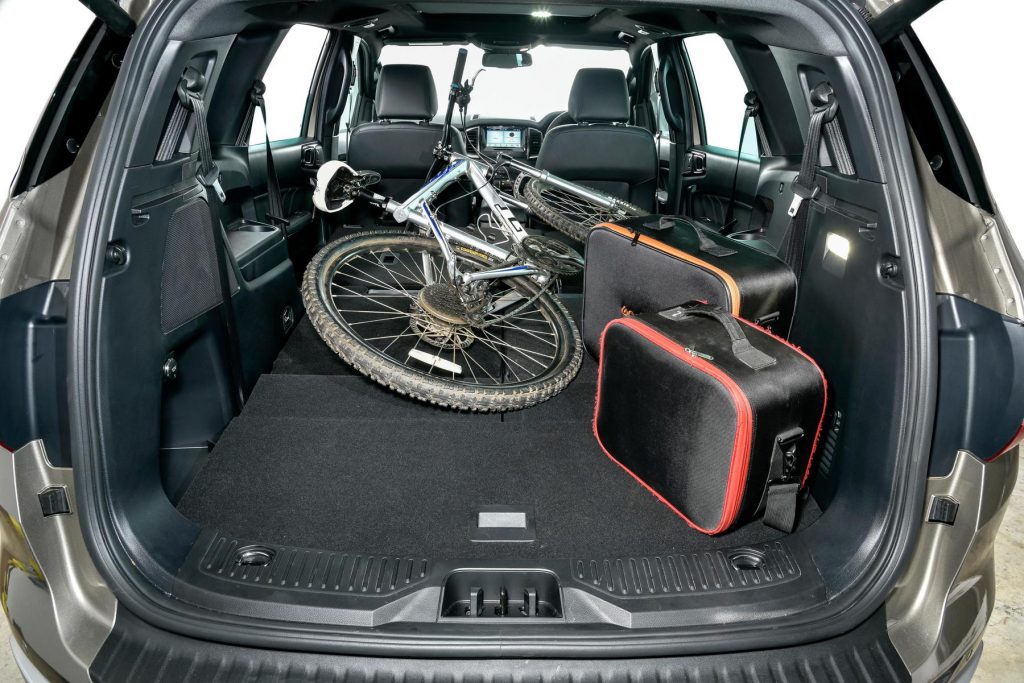 Keeping it moving
The Everest is paired with the new generation 2.0-litre diesel engines, in 157kW Bi-Turbo or 132kW Single Turbo forms, matched to Ford's revolutionary 10-speed automatic gearbox which is able to quickly adapt to changing conditions, whether on-road or off-road, for a smooth delivery of uninterrupted power. The 2.0-litre Single Turbo and 10-speed gearbox, which is also available in the Ranger, proved itself as being incredibly efficient when it helped the Ranger win the most recent WesBank Fuel Economy Tour.
With all these features in one vehicle, it is easy to see why so many South Africans have fallen in love with the Everest and the lifestyle possibilities that it offers. As this Valentines Month comes to an end, take a minute to think about the features you love most about your Ford Everest!