Festivals can be challenging to photograph – they are bustling with large crowds, the lighting conditions can be difficult and the live performances are often fast paced and tough to capture.
Professional festival photographer Bart Heemskerk uses a range of Canon cameras for his festival photographs. Here, Bart explains how cameras such as the Canon SX740 HS and Canon EOS M50 can help capture quality photographs that encapsulate the atmosphere of summer festivals.
Look beyond your favourite artists for some truly unique photo opportunities
I like to photograph a wide diversity of musical acts – from big names to smaller, unknown bands. Every act has its own touch and I really enjoy shooting performers who are very expressive. Artists like Nick Cave and Dua Lipa have such a strong stage presence that when you take their photo, every one is spot-on. I also really enjoy shooting small, unknown bands – their engagement with the crowd makes for great photos. It is important to remember when capturing shots of performances the crowd is a big part of the act.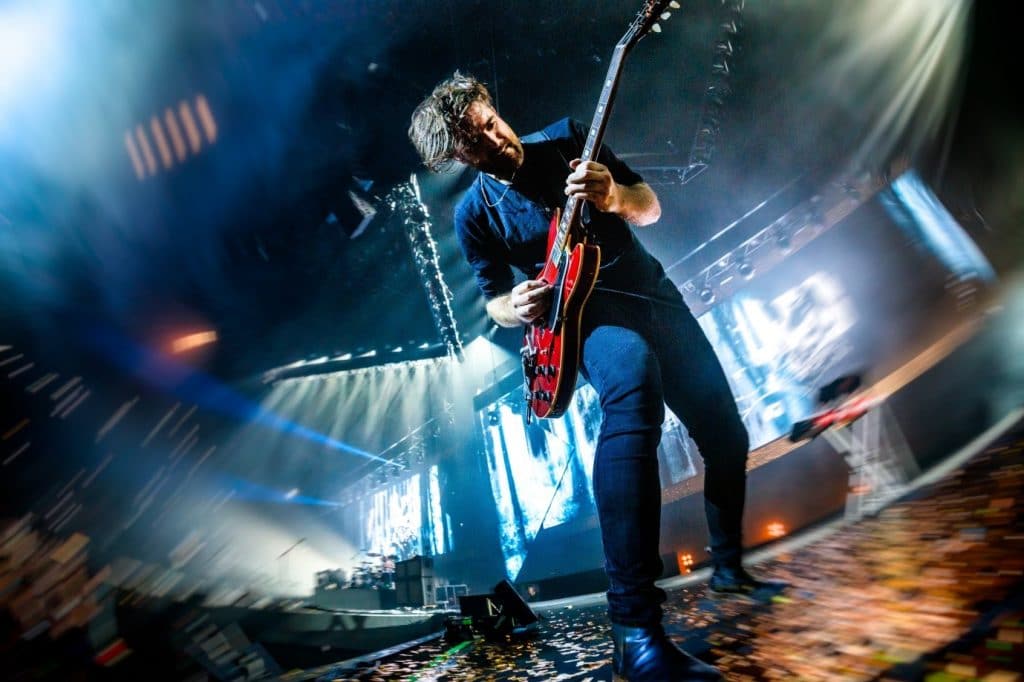 Don't think of standing in the crowd as a disadvantage
In the crowd you are in the perfect position to combine the action on stage with the reactions of the crowd – you are in the middle of the action, so use it! For example, as well as the stage, try to capture people's hands in the air or the mosh pits. If you happen to be near where an artist enters the crowd, you will be in a good position to capture intimate and close-up shots.
It is important to move around the crowd and shoot from a number of different angles. In addition, you can transform your photograph by changing the autofocus point.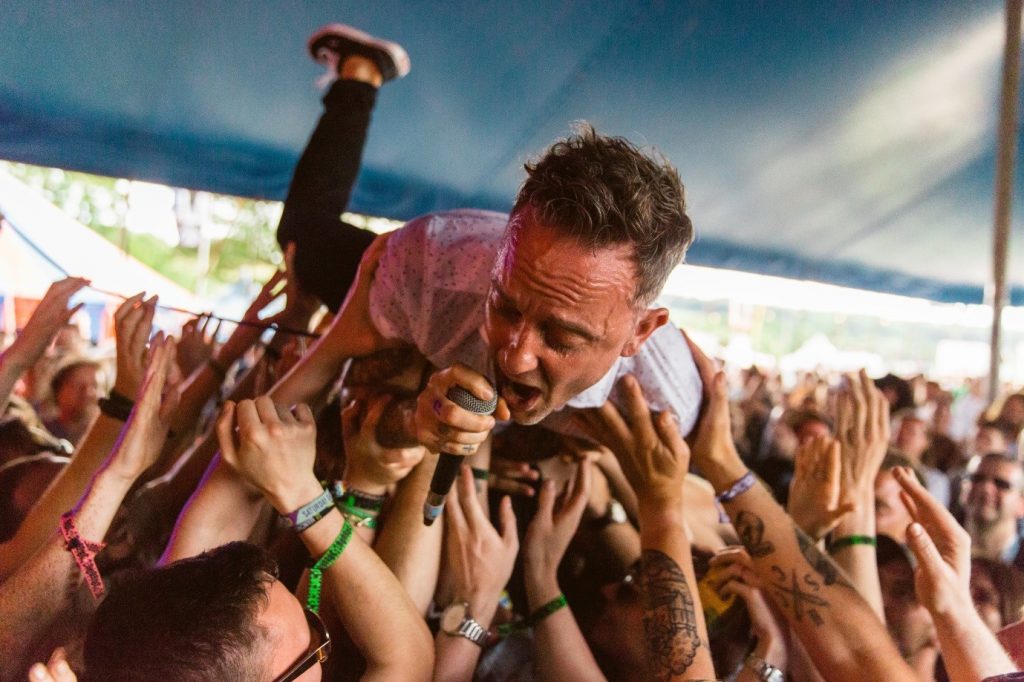 Lightweight and compact is best when it comes to your camera
You will be standing in a crowd, so it's a good idea to have a camera with a tilting screen. It can help to have a camera with image stabilisation, such as the 5-axis Stabilisation on the Canon PowerShot SX740 HS. There are a lot of people moving around you at gigs and image stabilisation can make a big difference to avoid camera shake.
If you use a camera with interchangeable lenses, such as the Canon EOS M50, I would recommend taking just two lenses with you to events. One wide prime lens and one tele-zoom lens so you can capture the wide shots and action at a range of distances or focal lengths.
A fixed lens such as the Canon EF-M 32mm f/1.4 STM lens has a wider aperture, to let more light into your shots and offer shorter exposures, while the Canon EF-M 55-200mm f/4.5-6.3 IS STM lens lets you zoom in and out of scenes.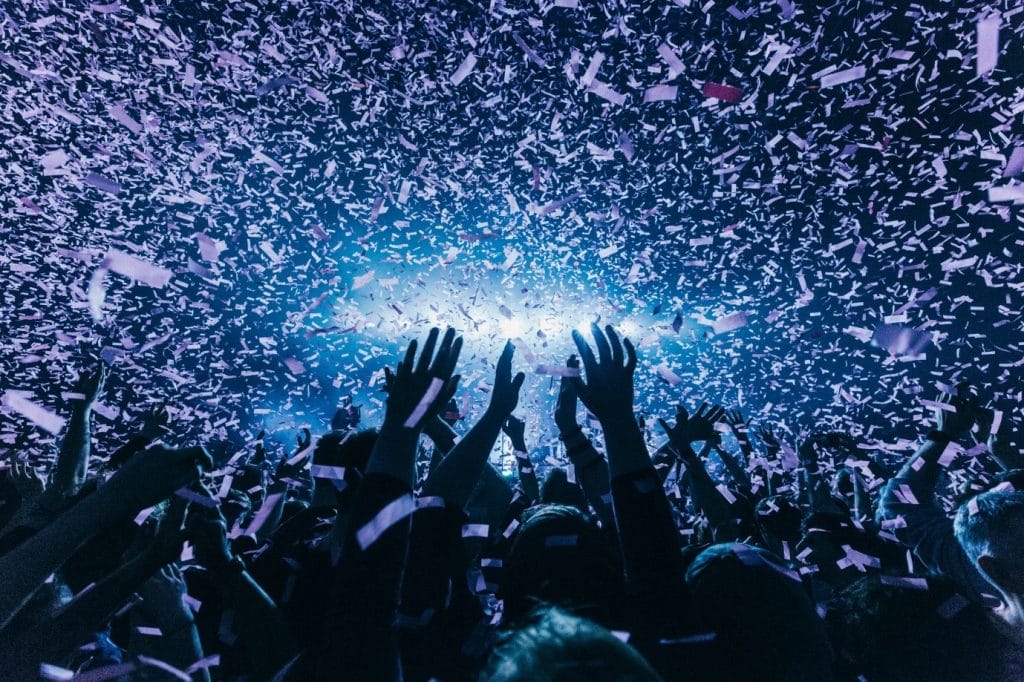 Be agile and adjust your camera settings to changing conditions
You never know what is going to happen at festivals during music sets, so it is important to be able to adapt quickly to changing conditions. Setting your ISO to 1600 and aperture to around f/2.8, f/3.2 or f/3.5 is a good place to start, depending on how much light there is. You can then adjust your shutter speed according to how the artist moves, but at 1/160 or 1/200, the photograph will be sharp despite body movement.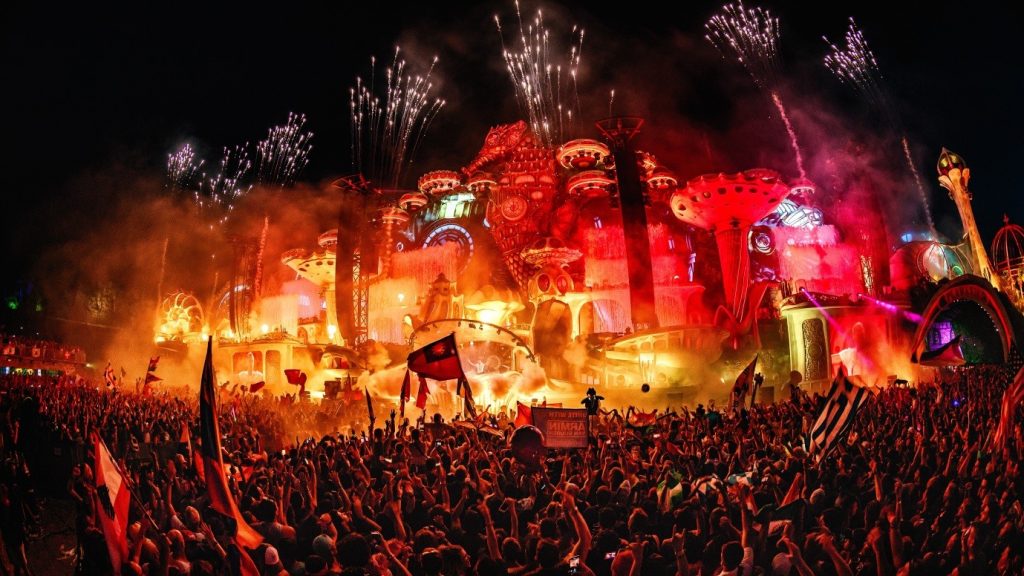 If you want to go pro, build a portfolio
The most important thing for any photographer looking to go pro is to build a portfolio. People want to see what you're doing, so start small at bars, clubs and local festivals to get experience. A great way to get into festivals is to volunteer as a photographer, this way you can build your portfolio for free! And a key piece of advice is to be nice and not underestimate the support act or the security guys, as they're all part of your journey as a photographer.