Excitement will be at the order of the day when Toyota Gazoo Racing SA's Michael van Rooyen takes on Round 5 of the 2019 GTC Championship at the Zwartkops Raceway next weekend. The Rustenburg Rocket, as the Toyota Corolla driver is also known, has already completed his pre-race testing, and described the car as 'flawless'.
"We ran the car for quite a long test session, in order to ensure that everything is in perfect condition for next weekend's race," said the affable racer ahead of the race. "The Toyota Corolla is better than ever, and we've invested a fair amount of track time in setup for Zwartkops, which is always a furious affair."
Van Rooyen recently attended the Toyota 1000 Desert Race in Botswana, and was on hand when the Toyota Gazoo Racing SA trio of Giniel de Villiers, Henk Lategan and Shameer Variawa completed a clean sweep in the qualifying race. He was also there to see Chris Visser, in the Atlas Copco Toyota Hilux take overall victory in the gruelling race.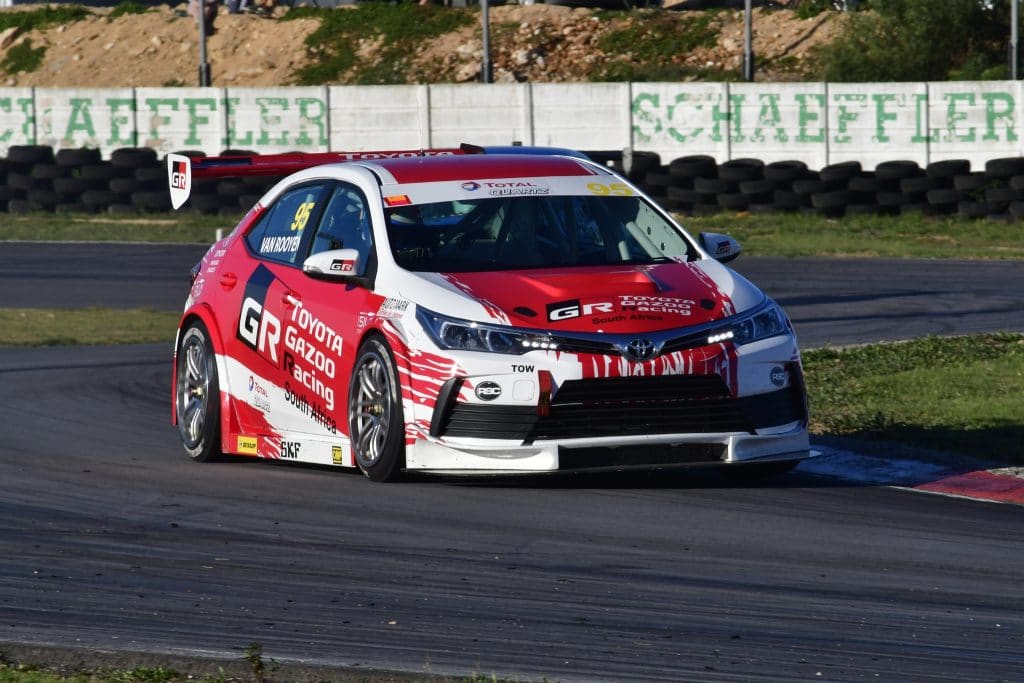 "I'd like to continue where the lads left off – by scoring as many points as possible next weekend," continued Van Rooyen, who is currently tied with Johan Fourie (BMW) for fourth place on the log, just five points behind Volkswagen's Daniel Rowe, in third. "We have every reason to be confident for the next round, but regardless of what happens, fans need to attend the race."
That's because the all-new Toyota GR Supra will be on display at Van Rooyen's pits. The new car is certainly a stunner to look at, but it has the bite to match its bark. With 250 kW and 500 Nm on tap, the lightweight rear-wheel-drive monster rips to 100 km/h in just 4.3 seconds, and has an electronically limited top speed of 250 km/h. The car was recently introduced in South Africa, and visiting the Toyota Gazoo Racing SA pits at Zwartkops Raceway next weekend will afford fans a chance to see the car in the metal.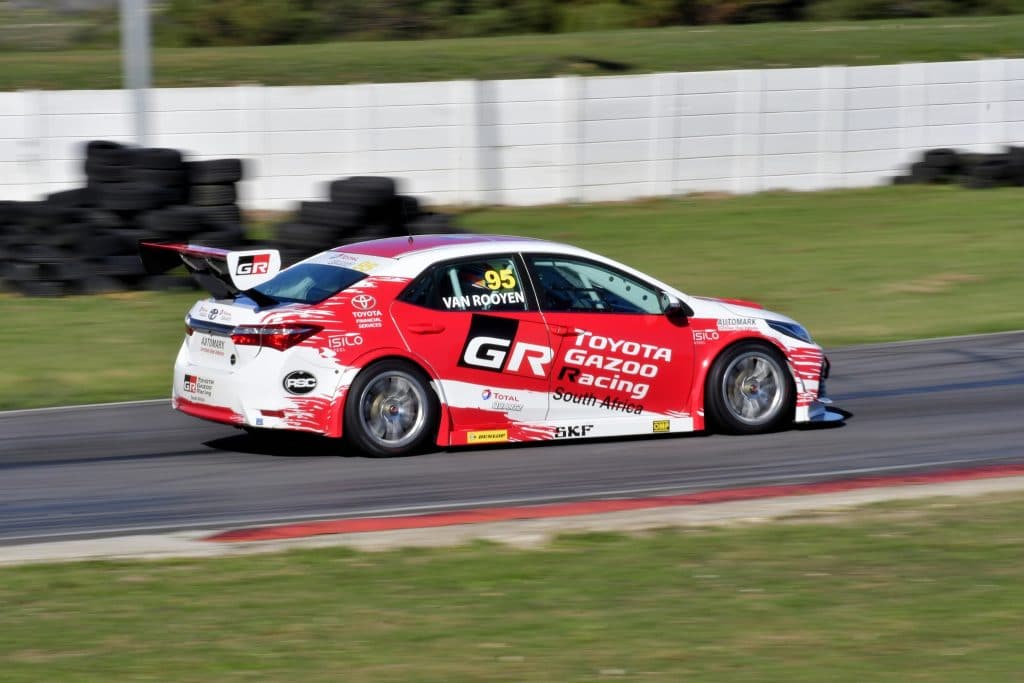 "For a more visceral experience, we're also offering an opportunity for one lucky fan to come for a hot lap with me in the new Supra," said Van Rooyen. "All fans need to do is to visit the Extreme Festival's Facebook page, and follow the instructions to enter the competition."
Van Rooyen recently hosted a customer and partner afternoon at Zwartkops Raceway, where a number of personnel from Toyota SA Motors got to experience the power of the GTC Toyota Corolla first-hand. "It was a great afternoon, and the people clearly enjoyed the experience. Now there's a chance for a member of the public to share in the adrenaline."
Round 5 is set for Saturday, 27 July, 2019; though there's plenty of action on the Friday before the race, too.