Roadwarriors ranging from C-Suite executives through to travelling sales staff will appreciate EVERKI's Onyx backpack, which boasts expertly crafted construction, quality materials and intuitive design, helping to make the arduous life on the road safer and way more bearable.
The Onyx Backpack is a smartly designed laptop bag that is beautifully packaged in ballistic nylon with premium leather accents. The backpack comfortably swallows your 15.6″ notebook and thanks to EVERKI's patented corner-guard protection system that uses form-fitting corners to wrap snugly around the bottom of your laptop pocket, you can rest assured that your precious PC will remain protected against all of life's knocks and bumps.
More fragile items such as sunglasses or your smartphone have their own spots in the hard-shell quick-access sunglasses case that is located at the top of the bag.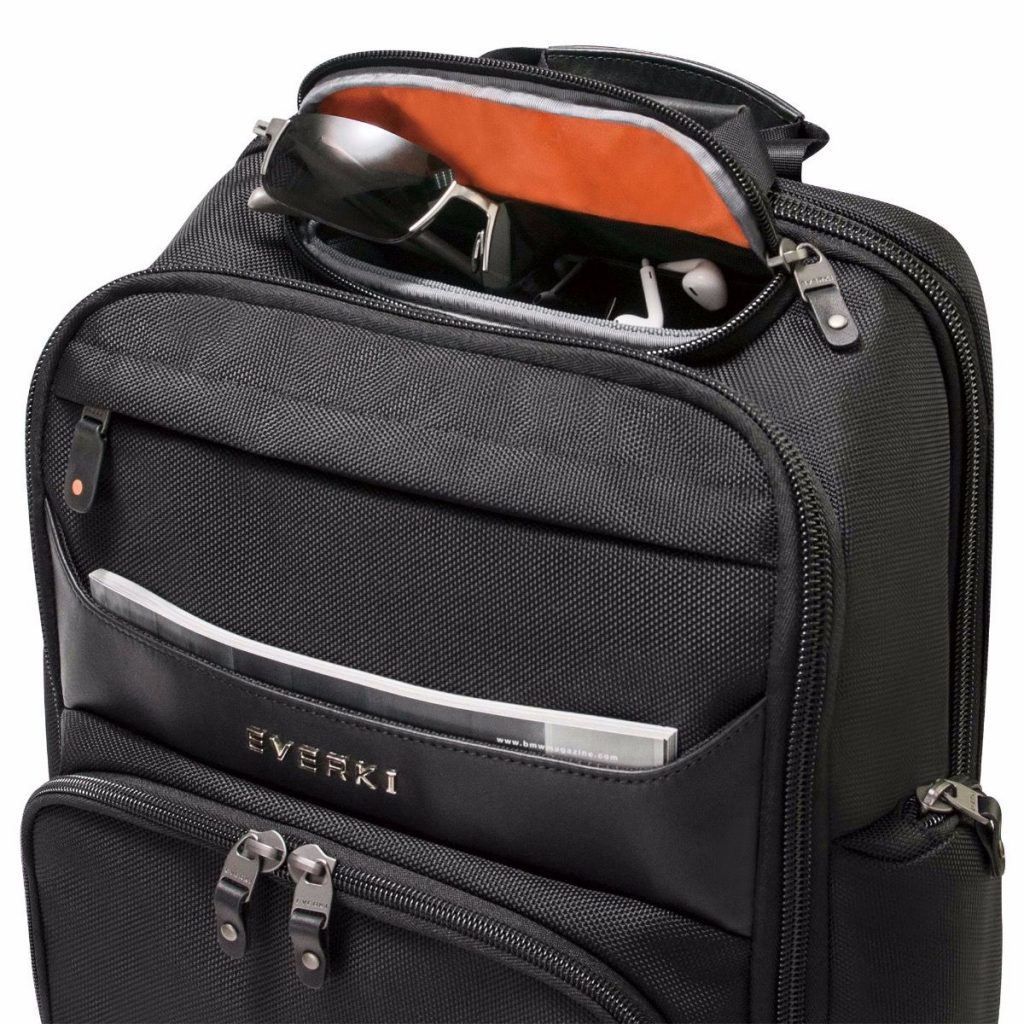 EVERKI's Onyx backpack sports an RFID-protected pocket for your important documents. Here, it is important to note that most contemporary passports, credit cards and smart cards come equipped with an RFID micro-chip and carrying them may make you vulnerable to illegal remote scans of the personal information stored on them. It is preciously for this reason that EVERKI's Onyx backpack features this design element to protect your sensitive data with a discreetly placed RFID-protected pocket.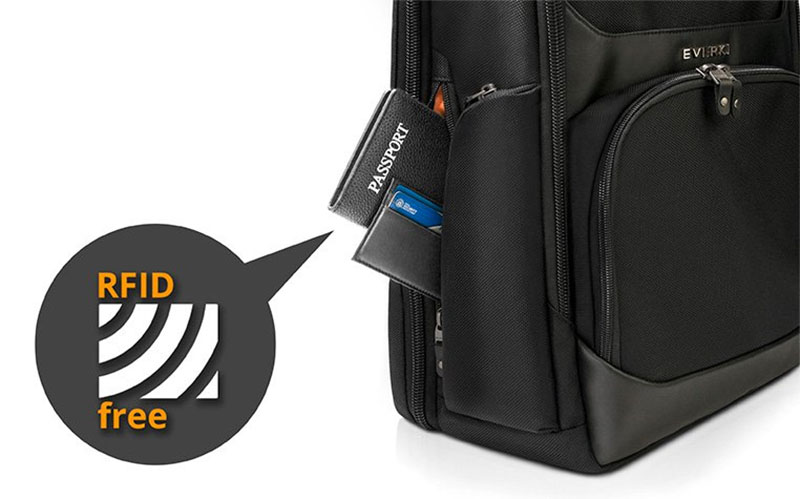 It is tucked away secretly on the side of the bag, where you can access it without removing the backpack. Simply swing the bag around on one shoulder, slip your passport, credit cards or other forms of identification into the secure pocket, and your personal and banking information is safe from spying eyes and illegal RFID scans.
Additional premium features you get with this laptop backpack includes a trolley handle pass-through that comes in quite handy when traveling with many bags. In this case, the trolley handle pass-through on the back of the Onyx, allows you to simply slip the backpack onto the handle of your luggage and therefore, making it easier to wheel it through the airport.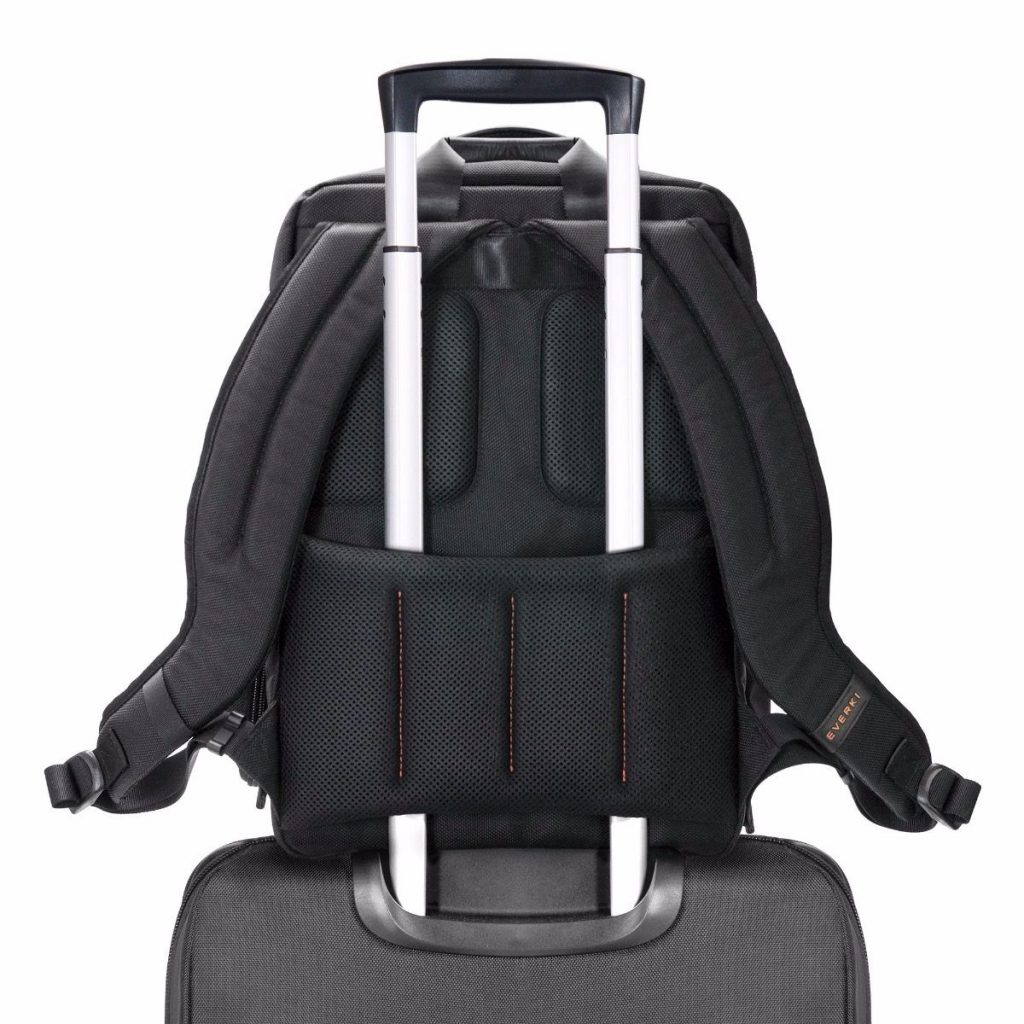 Everyone hates going through airport security, as this is a real hassle. EVERKI has designed the technology compartment in the Onyx backpack to help you pass through security quickly and easily. To this end, the dedicated compartment that stores both your laptop is immediately accessible, so if you have to remove your devices for screening, you can simply unzip the technology compartment and access it, without rummaging through the rest of your bag. Moreover, you can just open that compartment up 180 degrees, lay it flat, and let your bag quickly pass through the scanner if required.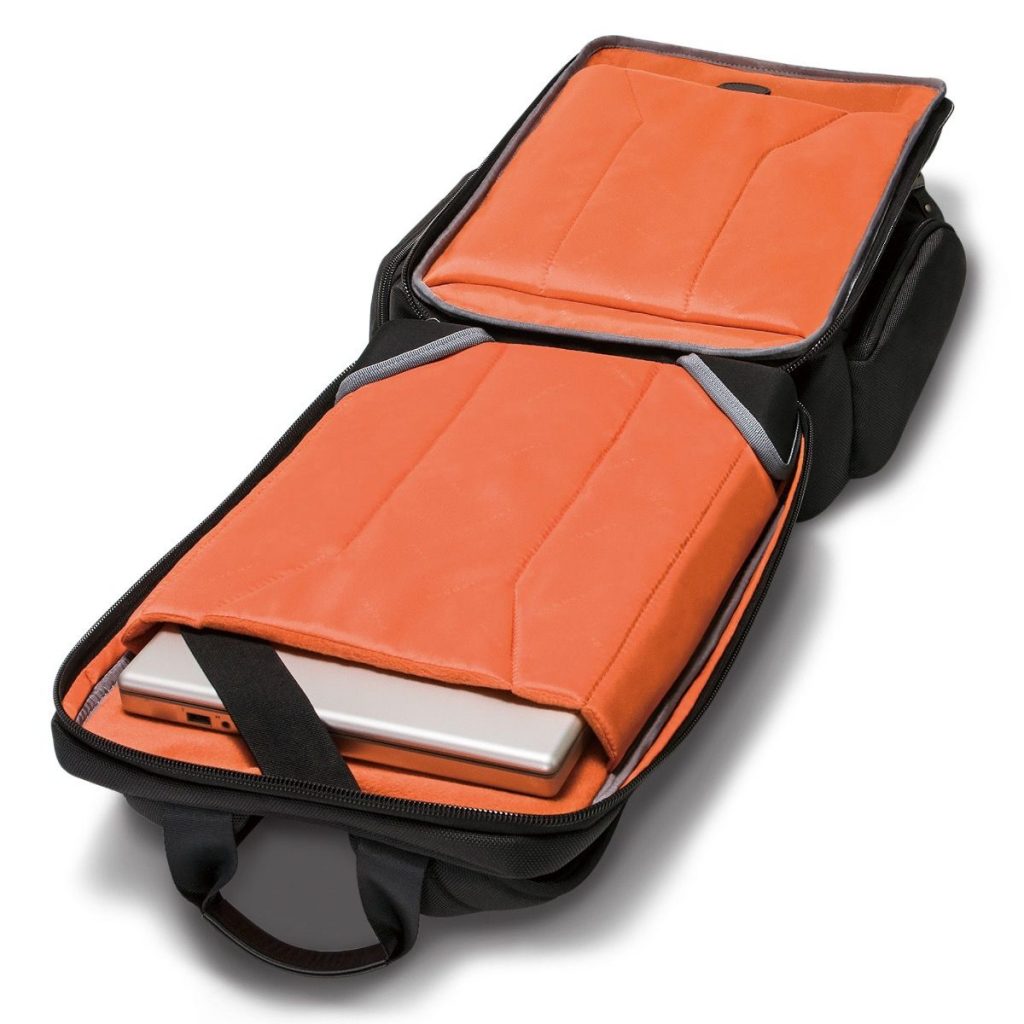 Last but definitely not least (especially for book worms like ourselves), this backpack has been designed with a quick-access magazine slot at the front, to enable you to easily slip your reading material right into the bag when boarding, and quickly retrieve it again when you're seated. This is yet another thoughtful detail that makes your travel just a little more enjoyable.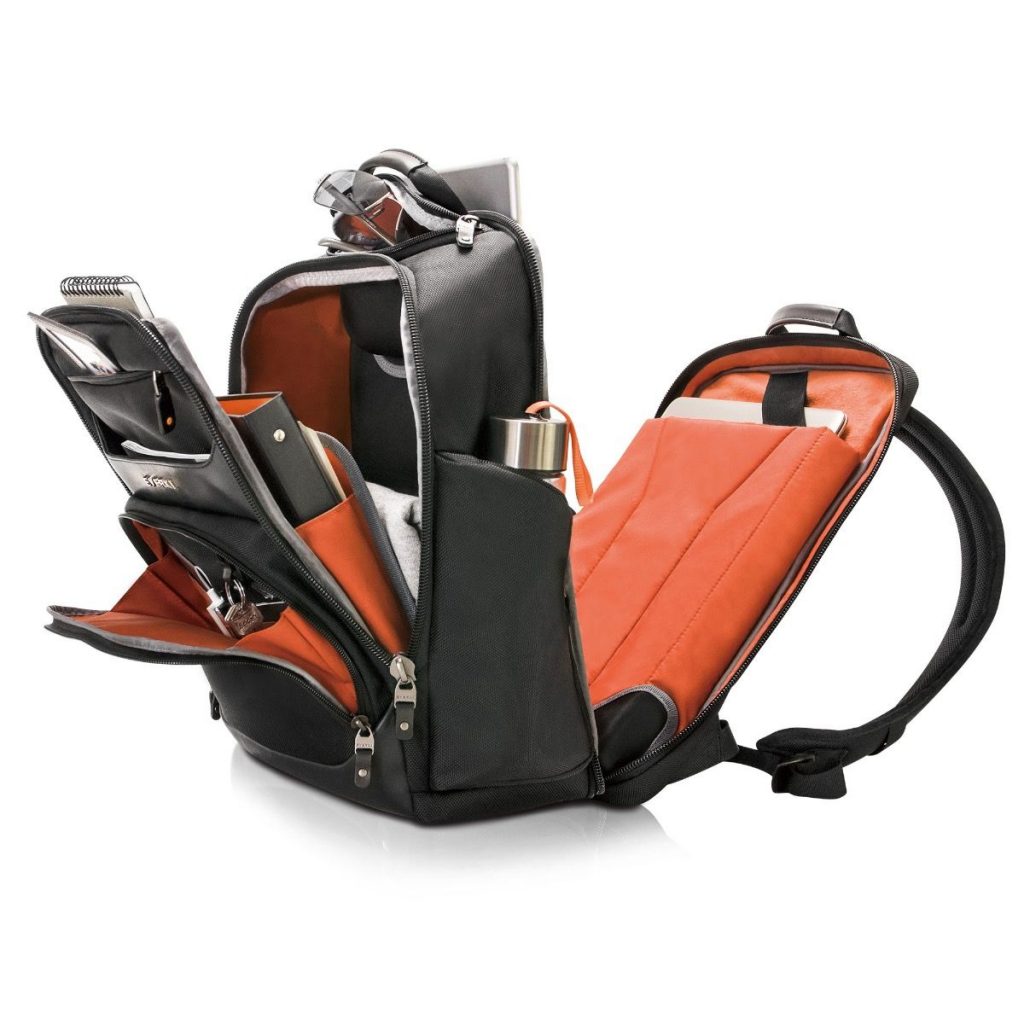 All of this peace of mind and handy feature set and premiumness comes at a cost though, R3355 in this case. Besides a supremenly comfortable travel bag/notebook bag that packs a good looking design and lots of features to make your trip more manageble, EVERKI also throws in its Limited Lifetime Warranty, which covers manufacturing defects over the entire life of the product. For us, the Onyx is an essential tech tool for every travelling business person and techy.