Toshiba Africa has continued to work with their CSR partner, LEAP Science and Math schools 3 in Alexandra, Johannesburg to build and renovate classrooms to ensure safe operation and social distancing.
COVID 19 has certainly affected the lives of all, not to mention the devasting effects it's had on the global economy. Most of all, lockdown exposed many inadequacies and inequities in our education system in South Africa.
While the pandemic has hit hard everywhere, it has made itself particularly felt in disadvantaged communities. During the strict lockdown in March 2020, LEAP schools started distance learning via mobile messaging system and online meeting apps.
As many families had no income and found it difficult to access devices and data bundles, LEAP management and teachers made tremendous effort to ensure all the students had necessary devices with data so that no one was left behind at the difficult time. Toshiba Africa was part of this joint effort and contributed to LEAP 3 at that time.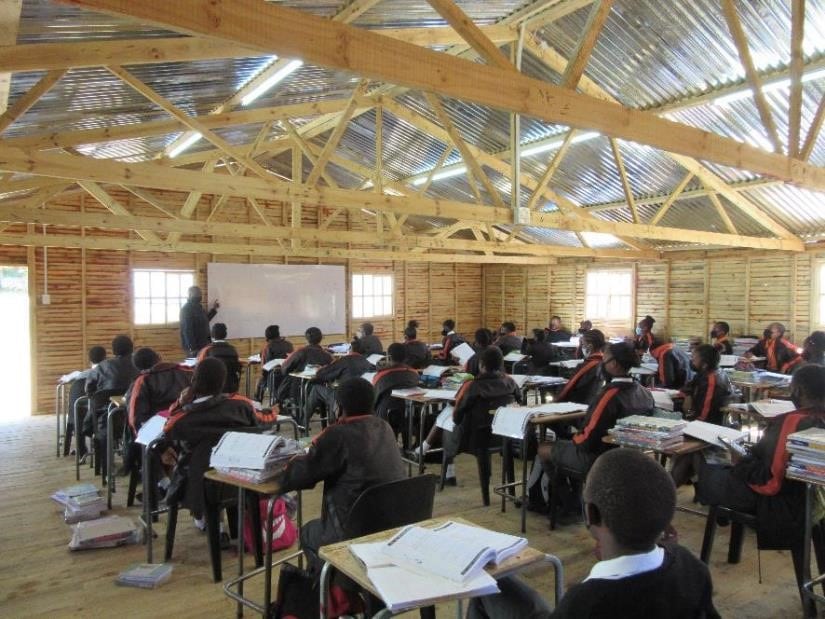 Lending a helping hand
Now, as lockdown eases, LEAP 3 faces new challenges of ensuring the safety of students and teachers at school facilities. Especially this year as LEAP 3 has a total of 202 students, 40 more students than last year. To accommodate these pupils, the school was in urgent need of another classroom. As opposed to renting an additional container, which is too costly, they opted for a new log house classroom and to renovate one of their existing classrooms.
Understanding their urgent need, Toshiba Group decided to donate of total R83,000 to make their wishes possible. A portion of the funding was used to build a 7 by 7 metre log wood classroom which can accommodate all Grade 10 students in one room and the remainder was used to build the walls of a classroom converted from storage space.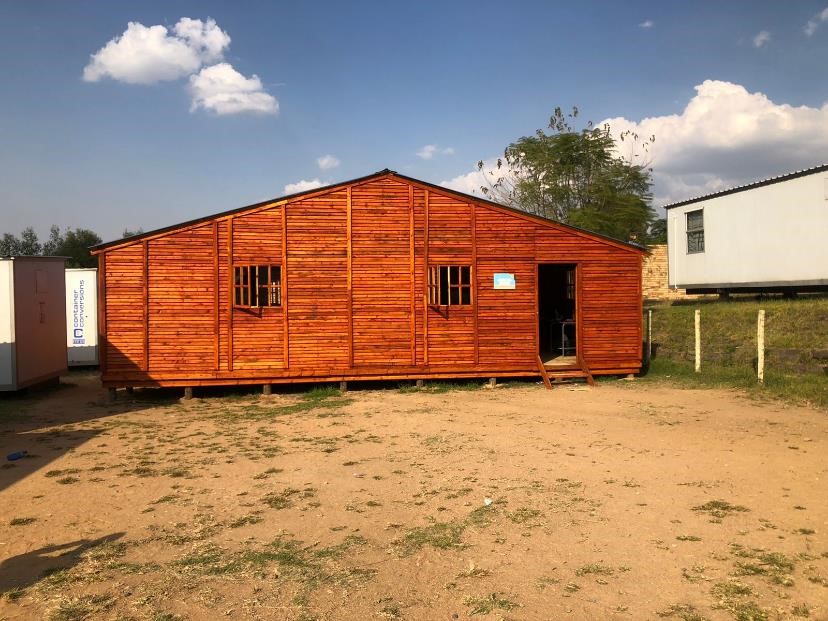 Paving a way forward
As part of Toshiba Group's philosophy, "Committed to People, Committed to the Future", the company has always stood firm by improving the lives of people around the world through its technology and services.
"We pride ourselves in being strong advocates for maths and science education, so when the opportunity presented itself to further strengthen our partnership with LEAP, we jumped at it. The pandemic has certainly showed the importance of good quality education, especially during such challenging times. The progress and development of the newly built classrooms makes us proud knowing that we are able to contribute to providing quality education," says Iwasuke Shimada, Managing Director of Toshiba Africa.