In the space of 10 years, Cars.co.za has established itself as South Africa's leading vehicle retail portal – and one of the most respected, recognisable brands in the automotive market. It achieved this as a self-funded and -owned business with a purposefully small, dedicated team that shares a vision of empowering consumers and transforming the local retail motor industry for the better.
As internet usage has proliferated in South Africa in the past decade, not least by virtue of the rapid uptake of data-enabled smartphones, online search has assumed an ever-increasing role in buying behaviour, especially with regards to big-ticket items. It is an environment in which Cars.co.za has achieved considerable growth by utilising innovation and technology to bridge the gap between buyers and retailers. The firm has enabled its dealer partners to adapt and prosper in a changing marketplace – and promoted the consumer to the front of its business.
From a start-up company founded in Doris Street, Johannesburg in 2009, Cars.co.za has grown to list more than 75 000 vehicles stocked by hundreds of dealers across the country. It offers the widest reach (in excess of 2.5 million users, which constitutes over 5 million visits a month) and the highest quality sales leads of all companies in the automotive vertical of the South African online space.
Founder Ross McIlroy attributes Cars.co.za's growth to implementing technology early and effectively in (what was a conservative) vehicle retail market, as well as investing in measures that helped the site to gain optimal online visibility from an early stage. The firm's development is not only motivated by a quest to understand car buyers' needs and deliver a service to facilitate dealership sales – Cars.co.za strives to inform its users wherever they found themselves in their buying journeys and, ultimately benefit the auto industry in general.
"By growing to the stage where we are the biggest online automotive platform, Cars.co.za offers buyers access to the widest choice of vehicles from dealers with the highest quality vehicles in their stock. We've been able to significantly improve the level of service in response to buyer queries and refine the overall value offering to our partners," says McIlroy.
"We're now in a position that, as a leading brand in the marketplace, we can utilise the consumer data at our disposal to inform users which brands (through their franchised dealers) offer the best quality products, sales experience and after-sales service. It allows consumers to make the most-informed purchasing decisions and holds the industry to a high standard."
In championing the cause of the consumer, Cars.co.za took a significant decision in 2015 to become South Africa's most comprehensive resource available to vehicle buyers. First it optimised its editorial content and then it launched the Cars.co.za Ownership Satisfaction Survey together with Lightstone Consumer, which underpins the annual Cars.co.za Consumer Awards (#CarsAwards) – powered by WesBank, SA's premier vehicle finance provider.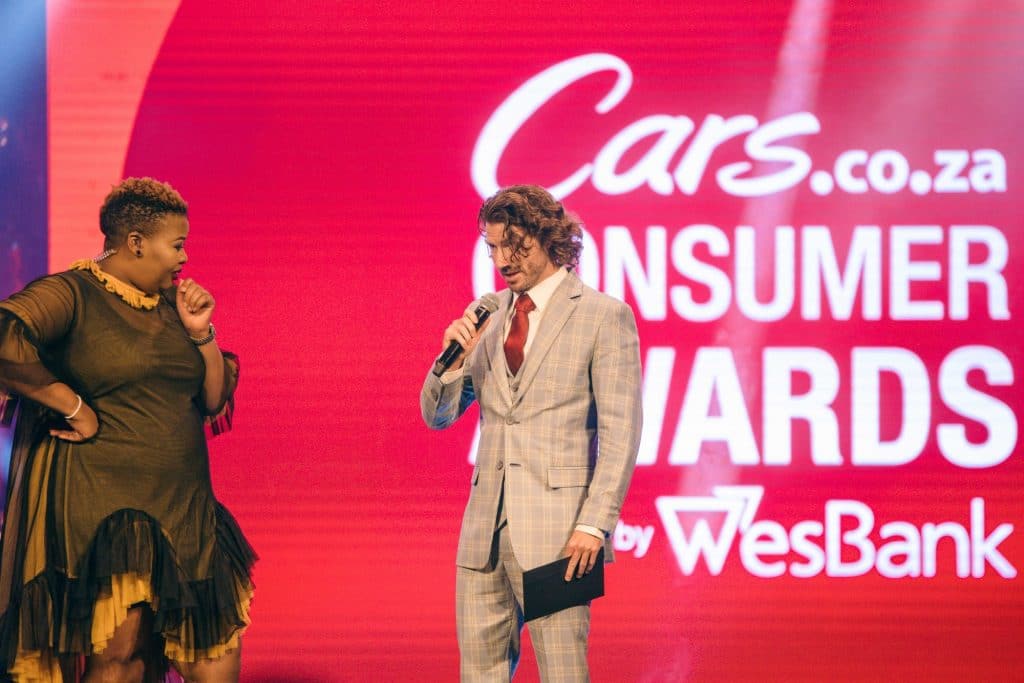 Conceived to be South Africa's definitive automotive awards programme, #CarsAwards has grown in stature, reach and influence since 2016. By combining data based on motorists' ownership experiences with the findings of a diverse panel of judges (who evaluate finalist vehicles back-to-back against rival products during a two-day test event), #CarsAwards recognises the best new-vehicle purchases in their respective market segments. Its awards ceremony is regarded as a glamorous, highly-anticipated opening number on the industry calendar and is supported by various marketing activities, such as billboard campaigns.
Most recently, Cars.co.za launched a New Car Buyer's Guide. It uses spec data, combined with users' priorities in terms of price, vehicle body shapes etc. along with owner feedback on after-sales service to calculate which cars are best suited to users' needs. Vehicles that achieved finalist or winner statuses in the #CarsAwards are tagged and highly recommended.
"From where users access our New Car Buyer's Guide to research new vehicles that are available in the market to reading reviews and watching videos about those products, to the point where we put them in touch with the seller and the purchase is finalised, we're closing the gaps to make sure our user has the best experience," says founder Alastair MacMurray.
In the South African context, the Cars.co.za brand is ubiquitous. It has a presence on multiple digital platforms, with more than 450 000 followers on Facebook, 250 000 on twitter and almost 60 000 on Instagram. Cars.co.za has the top-ranked branded SA YouTube channel (with more than 180 000 subscribers and 60 million views). Over and above reviews and features, the channel publishes the SentiMETAL, The Journey and Launch Control series.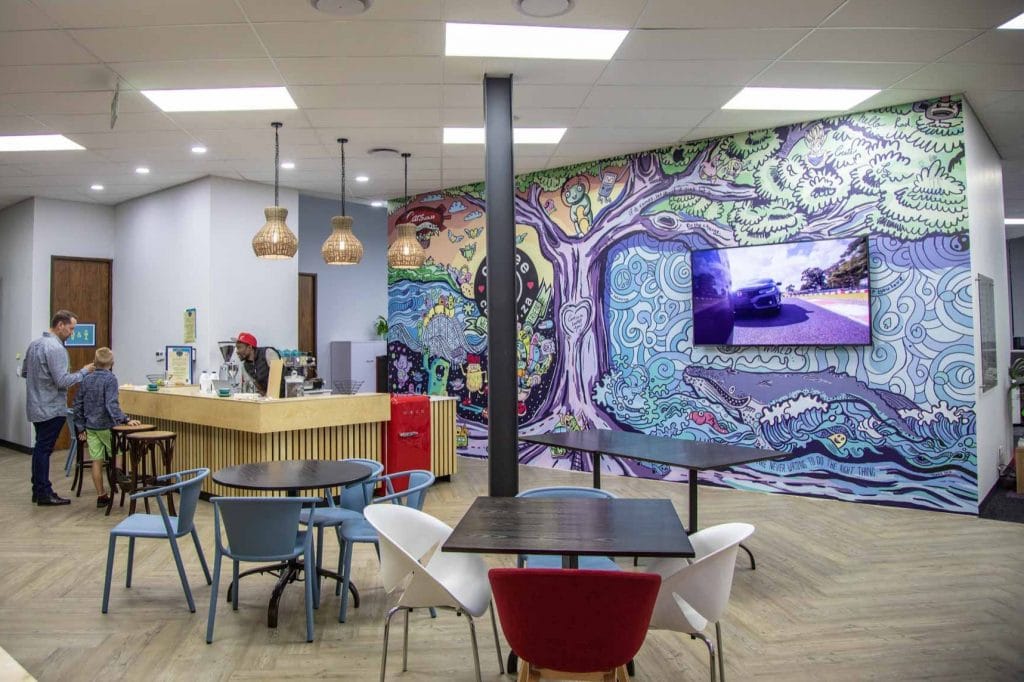 So, what will be the next step in the development and evolution of Cars.co.za? The firm has disrupted (and thrived in) an often tumultuous market and overcome stiff opposition from well-established players and, recently, the investment of major groups in the retail segment.
"It goes without saying that technology and automation will play an increasing role in the vehicle retail business," says McIlroy, "but we will introduce additional ways to inform and empower consumers (through greater data sharing) and further improve the level of service to our users and partners, plus we hope to move nearer to closing the loop from online searches and enquiries to owners successfully concluding the purchases of their new vehicles".
"Cars.co.za has continually invested in understanding our users' needs and then building technology to cater for those needs. We increasingly engage with users on mobile phones and are concentrating our efforts on mobile-friendly, innovative technology," adds MacMurray.
Cars.co.za has been based in Nicol Road, Bedfordview since 2018. From having only 3 staff members in 2009, the firm now employs about 50 employees, including developers, sales and marketing-, customer relationship management- and admin staff. Cars.co.za celebrates its employees, who work in a relaxed, youthful and creative working environment. It offers staff members the flexibility to achieve their professional goals and an ideal work-life balance.
"The Cars.co.za team's engagement in the brand has not only underpinned the growth of the business but evolved the brand itself. Over the years our team has enhanced the brand's user experience through major improvements to the website and apps, improved customer service and the creation of valuable brand properties, all of which allow us to have richer and more meaningful interaction with our loyal customers through the motoring lifecycle; and provide them with trusted advice, critical products and motoring delight," says McIlroy.
"Our ultimate goal is to entrench Cars.co.za's position as a leading brand in the marketplace, but moreover to continue to understand our audience and work towards further empowering them in the rapidly changing motoring ecosystem," he concludes.