The pace of life online is now met by an equal expectation for work-life balance becoming both a health and success imperative. South African estates, and not just inner cities, are waking up to the demand.

The answer lies in providing people with environments and opportunities that allow for enriched working behaviours and deeper control over the work/life balance. It lies in creating spaces that allow for people to explore their own ways of working while giving them the tools they need to work more efficiently.

With up to 75% of the workforce by 2025 taken-up by the millennial generation, many leaders are starting to redefine what work-life balance looks like. In South Africa, the rise of the residential estate may be unique to the climate and culture, but it also introduces a unique opportunity. It is a chance to blend the stylish and secure living environment with lush scenery, running trails, bike tracks, lakes and typically beautiful South African vistas, with flexible and dynamic workspaces that allow access to home and business on demand. Instead of employees leaving their estates, sitting in stressful traffic, arriving in traditional offices, dealing with traditional workplace stress, and sitting in traffic to return home, they simply walk across the road.

It's a concept that has clear precedent in the rising trend of people working from home or small businesses adopting flexible workspaces as their professional base of operations. It just takes the idea one step further. Imagine going to work without having to dodge taxis and 4x4s – instead, the commute is a short cycle or stroll across gardens and landscapes to an open, flexible workspace on the residential estate, but designed for the professional business and person by providing immediate while supporting mindfulness.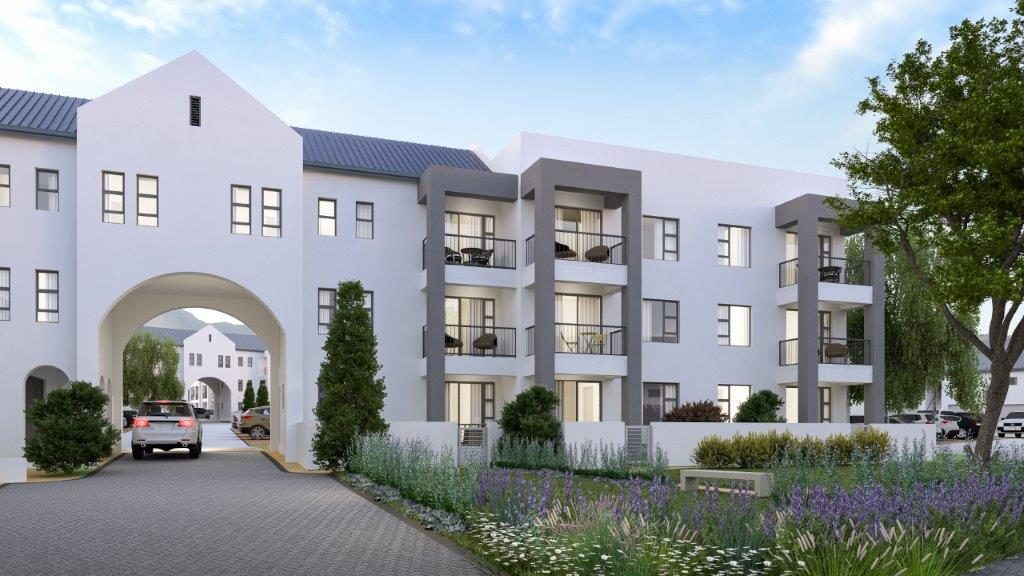 The latter may once have been considered a hippy trend introduced by people wielding crystals but science has proved that consideration wrong.
Burnout has become an officially recognised disease, defined by the World Health Organization (WHO) in its International Classification of Diseases database in 2019 and cemented as an accepted condition affecting the lives of employees and the productivity of organisations. Described as a syndrome, WHO says burnout comes about from 'chronic workplace stress that has not been successfully managed'. 

The first Chief Mindfulness Officer (CMO) was appointed in the USA in 2015 and one of the world's most high-powered law firms, Dentons, appointed their own CMO early in 2019, with Amazon, Nike and Google also hot on the mindfulness trail. The goal is to create workspaces that are conducive to productivity while reducing stress and improving quality of life. These mindfulness officers and the mindfulness programs used by many organisations share specific qualities. They focus on where you eat, on physical exercise, on meditation, and on visually appealing spaces. They also have proven results in building confidence, enhancing decision making, creating stronger teams, and driving positive wellbeing.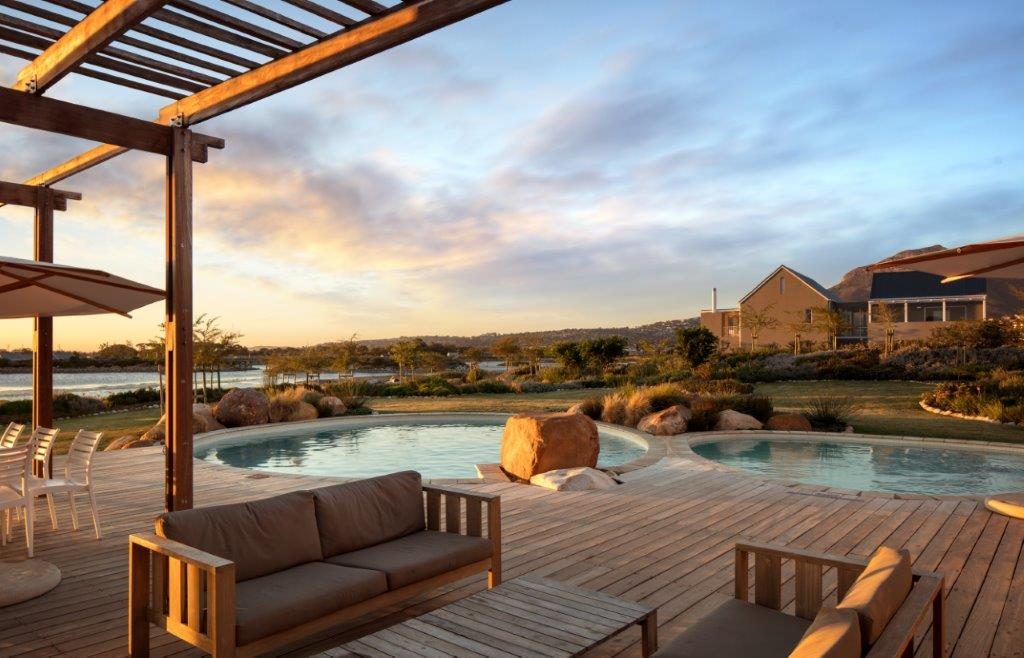 In Somerset West, a new development Eastwood at Somerset Lakes, is introducing a concept called the Eastwood Club that blends secure estate living with bike tracks, running trails, picnic spots and lakes with the modern requirements of the thriving business. The Club has hot desks, boardrooms, fibre connectivity and workspaces with views, it is also within travelling distance of homes and entertainment areas that allow for people to take a break in natural surroundings. Managers, gig economy workers, entrepreneurs and startups can all use the space to build their businesses while simultaneously achieving that elusive work/life balance. Over and above affordability, tenants can network, run, cycle, meditate, and enjoy meals in an area that's known for its outstanding natural beauty. They can also do so without traffic, fighting for parking, wrestling with politics around the half-empty water cooler, and the stress that comes with the daily commute. Prices start at R850 000.
As more and more organisations become aware of the importance of providing the right working conditions for their employees, estates that provide this level of holistic living and working are opening new opportunities. Many South African businesses are entrenched in traditional systems and processes, but as science steadily gains confidence within the corporate arena, attitudes will change and workplace trends will adapt. Defined as the workplace of the future, estates are now creatively integrating business hubs to provide residents with secure, relevant and modern working spaces, becoming a mark of innovative spirit for locals which caters for work and professional lifestyle living at its best.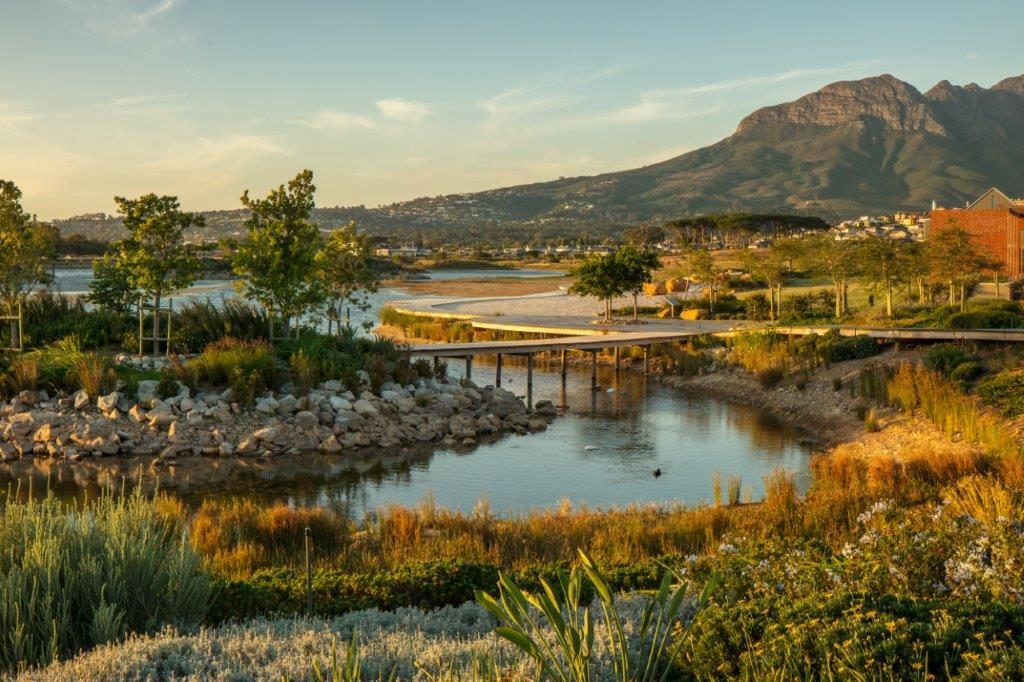 While some areas of the city continue to battle in the property sector, Somerset West has shown little sign of abating in its appetite to expand. By contrast, it has apparently placed its foot on the development accelerator.
Currently under construction are six large developments estates, expecting to deliver thousands of residential units of different shapes and sizes. Moreover, many these of these are only in 'phase one' of a potential multi-phase roll-out with thousands more apartments and homes planned over the following 24 to 36 months. At the same time, there is no secret the gloomy economic outlook for South Africa has barely shifted.
So, what is it that the developers are seeing that the pessimists aren't? "There is no denying that developments are defying the trend in Somerset West. A savvy and ambitious middle class still need stylish but affordable places to live. The winning developments will stand proud by the simple delivery of value. Homebuyers want the best deal, excellent location, a long list of features and benefits, and a lifestyle experience that sets them apart. Those that can't deliver on that promise could fall by the wayside," says Nic Simons, Managing Director of Trilogy, and partner in the new Eastwood Development at Somerset Lakes.
Eastwood is fortunate. It benefits from being a new development in an established and successful estate, surfing on its proven track record. The estate boasts 24-hour premium security, including CCTV, biometrics, and a security record that homeowners can actually check and verify. Its landscaping and gardens – something which is difficult to establish with 'new build' developments – has already won awards.
Eastwood combines the best of outdoor living, such as a lake for kayak and fishing, running trails, bike tracks, clubhouse and swimming pool, outdoor gym, jungle gym for children, picnic spots and forest walks, and safe walking distance to Reddam House School, and a short drive to Somerset Mall. But, to close the deal, the developers have tapped a trend – the 'flexible workspace'. On the back of the international growth of WeWork (which is soon to open on Strand Street in Cape Town) and more locally, 'Ideas Cartel in the City', the developers have included a new feature, known as the Eastwood Club – a working space that offers hot desks and meeting rooms which can be scheduled by unit owners. The new gig economy of flexitime employees working from home, and the rapid rise in freelancers, has meant this type of working space is a necessity. Eastwood is leading the charge.
"We have a competitive bundle on offer. We genuinely believe it's the best value in Somerset West right now. The idea is that we make sure potential investors and buyers see the track record and list of features which are already proven and have been successfully delivered. In some cases new builds cannot deliver this surety immediately. In this economic environment, proof and credibility are important."
"Even if, for some investors or homebuyers, they're not fussed about the modern perks or a host of features, it remains the best example of outdoor lifestyle meeting the safe and smart demands of modern living in the area," Simons concludes.