Last year, in an unconventional step for a retail brand campaign, Audi's Q-model campaign took on a non-traditional approach on how its sales message was to be received in the market. The brand set out to create a locally relevant story that reinvented the script in a way that would resonate with the progressive values of the youthful, aspirational and progressive market, who would be looking to purchase a new SUV. Featuring South African actress, model, humanitarian and Audi South Africa brand ambassador, Nomzamo Mbatha, the Audi Q-model received significant accolade at last week's 2019 APEX Awards, under the category of "Change".
The APEX Awards hosted by the Association for Communication and Advertising (ACA), celebrates the creative direction of a communications campaign as well as its relevance to South African consumers and excellent campaign performance. The "Change" category recognises effective advertising campaigns that resulted in significant short-term effects on the brand's sales and/or consumer behaviour. This is the second, consecutive APEX win for Audi South Africa, after Audi's first win in 2018 for the Audi Q2 #untaggable campaign, featuring Thando Hopa.
This year's winning campaign, titled "What would you tell your younger self", was an innovative piece of work that combined a brand and retail execution for the entire Audi Q model range. The creative idea was based on the insight that many people regret not taking advantage of certain life moments when they had the opportunity to do so. Featuring a locally relevant face in Nomzamo Mbatha, the campaign messaging invited the audience to think about what they would have told their younger self and then use that inclination to take control of their own freedom – in this case, take advantage of an excellent retail offer on an Audi Q-model.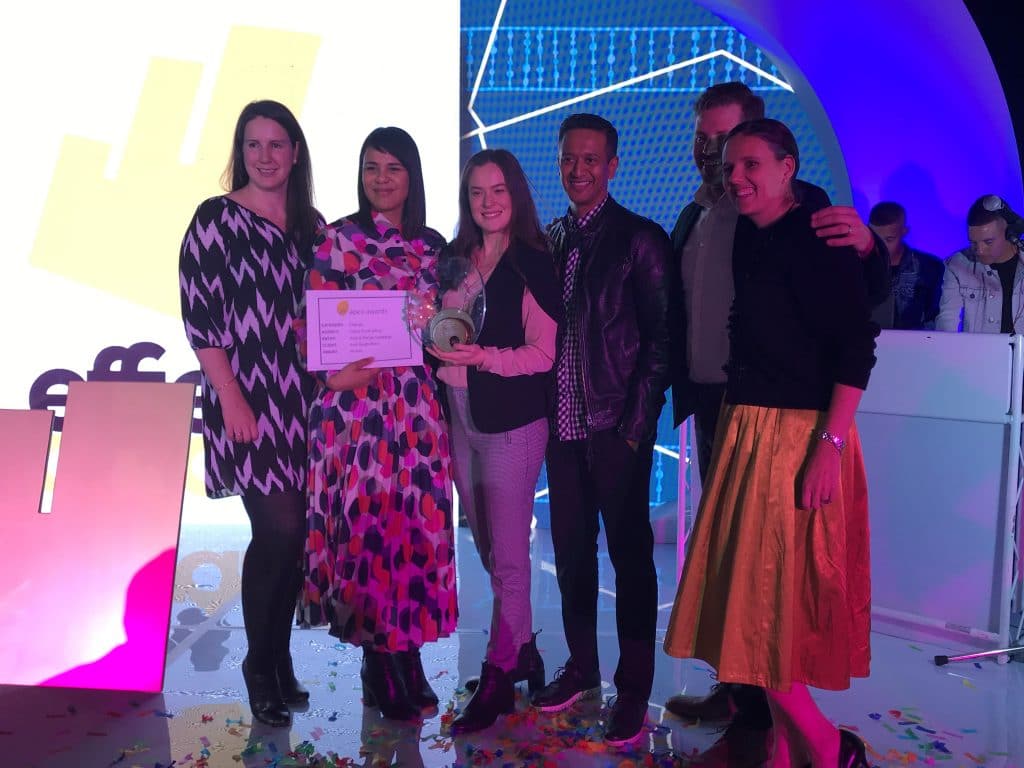 "We are incredibly excited to have received an APEX award for a second consecutive year," said Asif Hoosen, Head of Marketing and Product at Audi South Africa. "Our efforts in continuously trying to deliver unique and locally relevant campaign messaging which not only complements our objective of being a brand with purpose, but also has a positive and incremental effect on business results, has once again been well received within the South African advertising fraternity. It's a great endorsement of our marketing approach and we couldn't be more proud."
Audi's Q-model retail campaign was crafted in partnership with advertising agency, Ogilvy Cape Town. Audi was the only premium automotive brand to received recognition at the 2019 APEX Awards.