These days, the word "icon" is casually applied to everything from online video clips to sweet potato pies. By formal definition, however, an icon is "a person who is very successful and admired" or "a widely known symbol." The Nike Air Force 1, which debuted in 1982 and has since served as a canvas for artists and designers of all ilk, indisputably achieves the latter classification. During the decades, the AF1's iconic design has undergone subtle updates to reflect the current moment, without sacrificing its distinct DNA. In its mutability — because of it — the shoe has become a global street culture standard. See how, below.
Nike debuts the Air Force 1.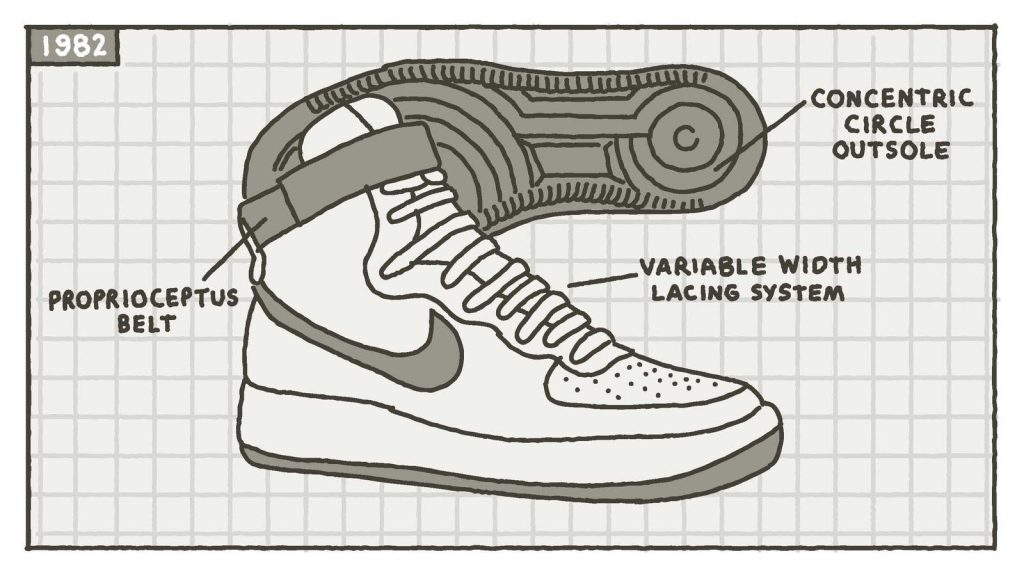 The shoe is quickly adopted by some of the NBA's most high-profile big men.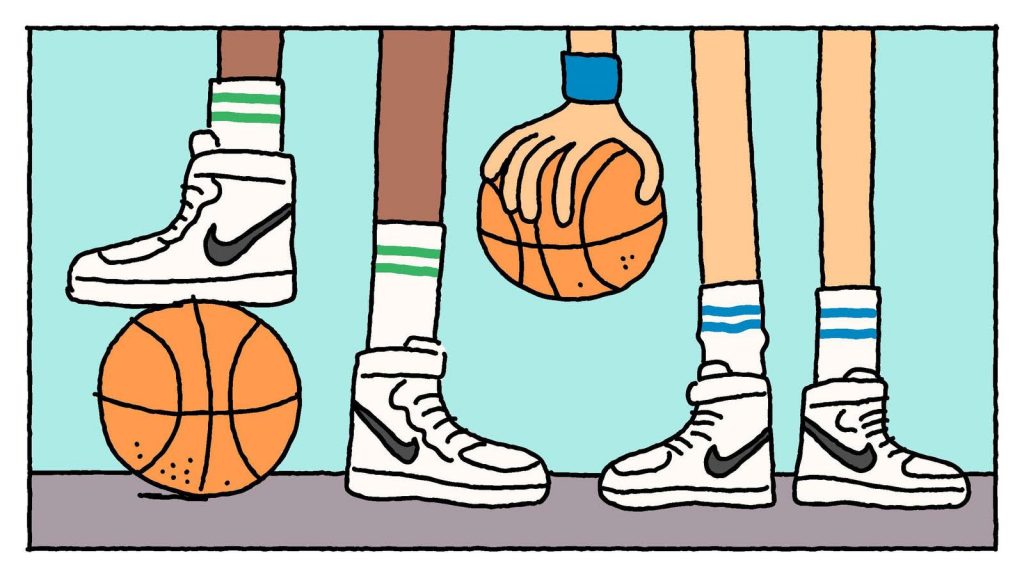 Nike introduces the AF1 Low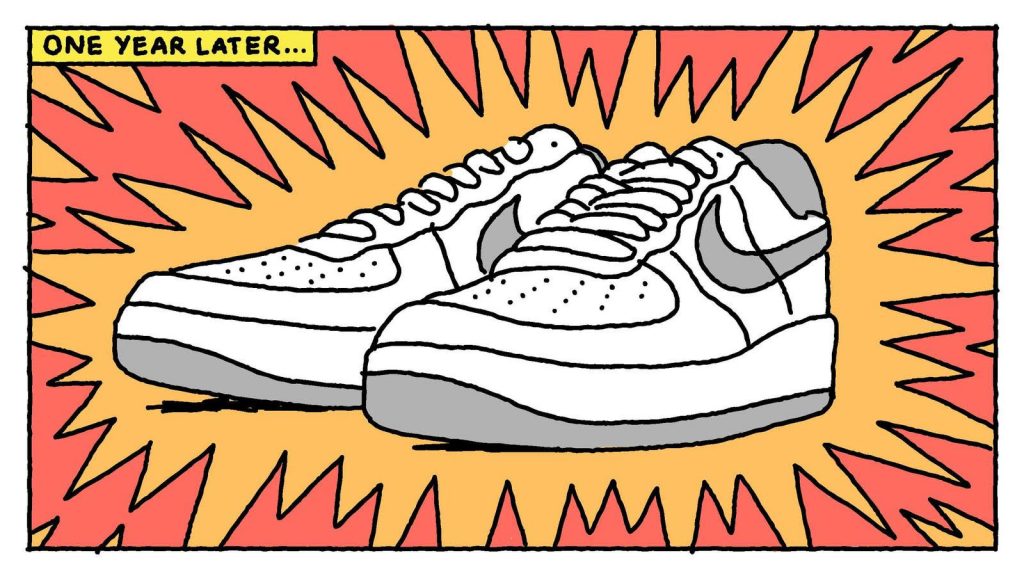 Nike planned to discontinue the model, but thanks to Baltimore's enthusiastic wearers — and local retailers' "Color of the Month Club," to encourage new colorways — the AF1 lived on.
The AF1 mid hits in the mid-90s (so too did the jewel Swoosh, seen here); in 2001, a slew of new colorways flood the international market.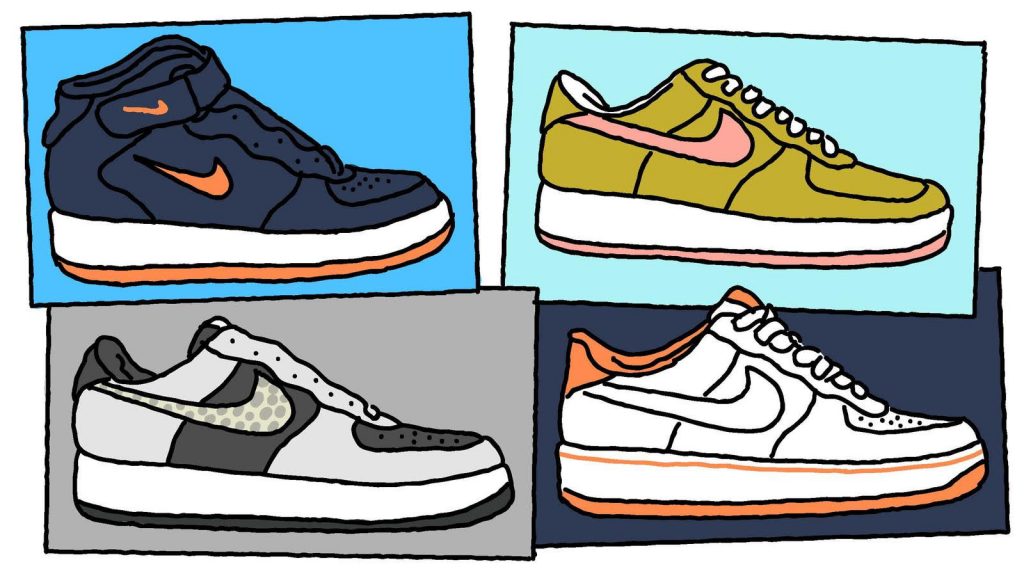 Nike introduces women's sizing to the AF1.
Collaborations explode in the mid-aughts.
At the same time, consumers turn collaborators with NikeiD.
High-tech uppers — made with proprietary materials such as Foamposite, Hyperfuse, Liquid Metal and Flyknit — hit the market.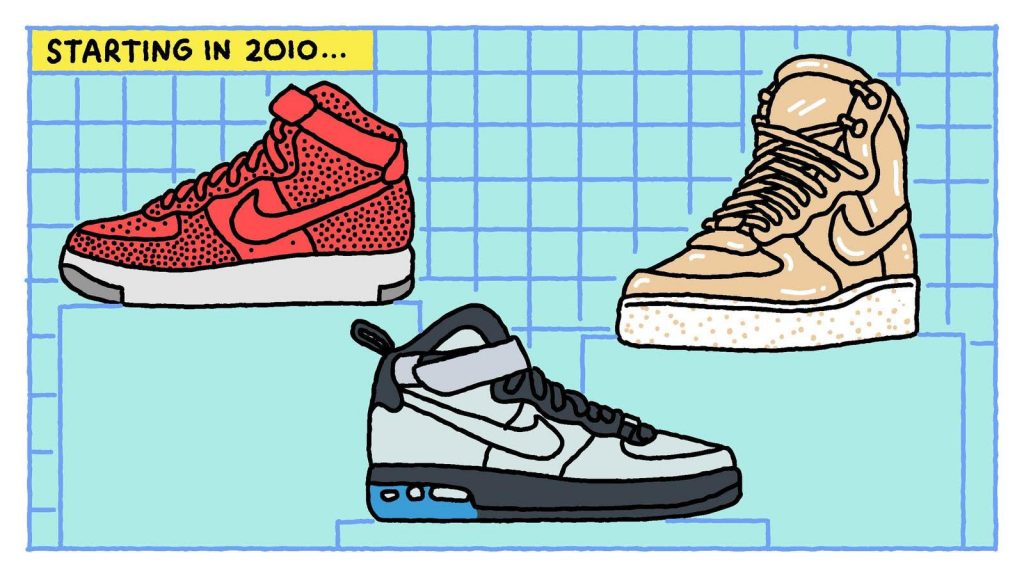 The silhouette is frequently re-envisioned by major fashion houses and Nike designers alike.
Nike pays homage to the AF1's 35th anniversary with white-on-white collaborations.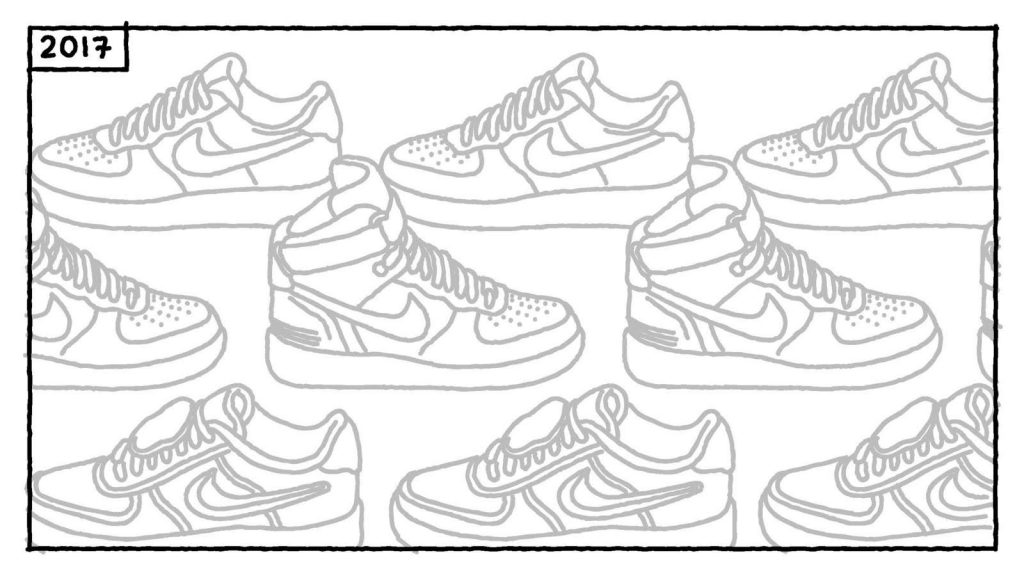 The newest iteration of the historic model: the Nike Air Force 1 Utility.