What are some of the common stereotypes that are about women in STEM?
Unfortunately, women face a lot of stereotypes within the industry and STEM fields in general, which they quite often have to disprove on their journeys in their careers. Some people still have the perception that certain jobs are too manly or too feminine and this has led to women being underrepresented in the tech industry. As a technology business aiming to ignite opportunity by setting the world in motion, Uber and Uber Eats are working towards drastically improving the representation of women within the business and leadership structures of the company. The apps have allowed women to enter a traditionally male-dominated industry by having female drivers and couriers and will continue to create equal opportunities for females within the workplace in roles that are perceived as male-dominated.
How did you get involved in a STEM Career?
I joined Uber in 2014. I've grown into the role of Head of Communications for Uber in Sub-Saharan Africa, which is a position that I have held for the past two years. Uber launched in South Africa in 2013, I was excited not only to be part of the STEM industry but to be part of the change that was in the country. The thought of using a smartphone to order a ride from the exact location you were standing was revolutionary. People would no longer have to wait, hoping for a car to pass or walk the streets in search of one. This seemed to please many people, as Uber quickly became popular in Sub- Saharan Africa.
What has been the secret to your success?
Every year I set goals for myself – personally and professionally. My definition of success is achieving the goals I have set for myself at the beginning of the year, if I have achieved those goals then I have become successful for the year. If my goals are not achieved then I evaluate or try to understand why I did not accomplish them and work on achieving them the following year with a fresh mindset and determination. Evaluation helps not only to understand but to adjust your goals if there is a need. Setting your goals is very important because you define your own success and you cannot achieve success if you don't know what that looks like for you personally.
How do you ensure that you continue to develop your professional skills and knowledge?
Development is a long-term initiative and one cannot stop learning. I am always looking for opportunities to upskill and enhance my knowledge within my profession, I do this by attending various courses that are within my profession. Things are always evolving and as the Head of Communications, I need to be in tune with the trends that are happening not only across Sub-Saharan Africa but the world. At Uber, your skills continue to grow at a fast pace as our departments are interdependent and you need to understand how each department works and what their core goals are. This not only helps you to do your job but helps one to continue to upskill themselves and learn things that are not necessarily in your forte. Because of Uber, I have worked with colleagues in the Law Enforcement team which helped me become familiar with the police procedure in the country.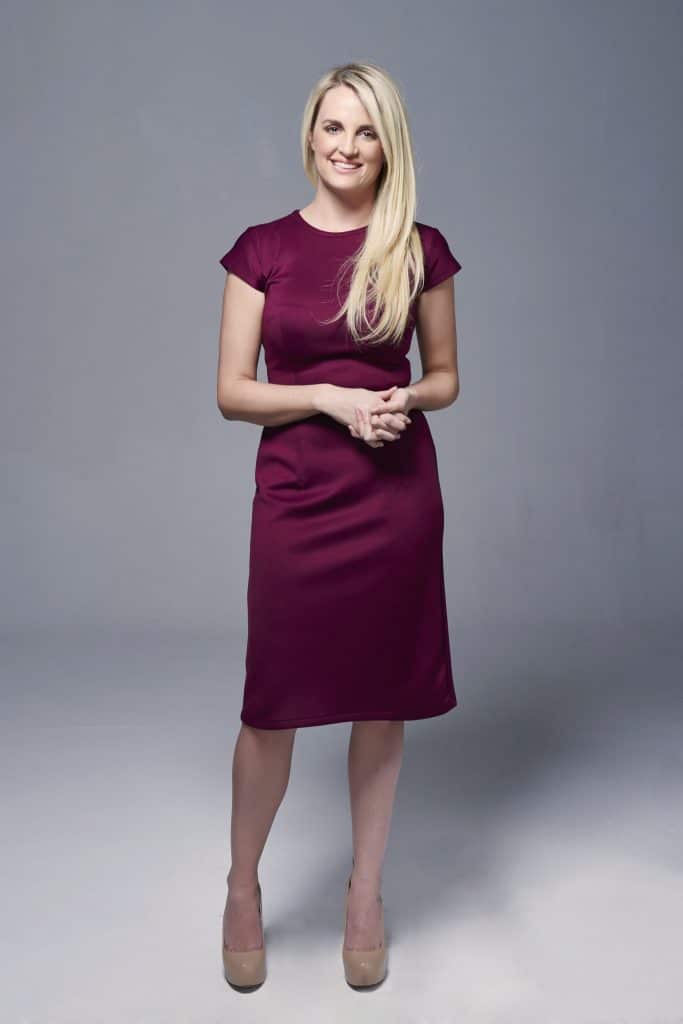 Why does women in STEM matter to you?
According to Uber's 2019 D&I (diversity and inclusion) report, the split for global gender representation comes to 40.9% women and 59.1% male, while regionally the breakdown for Europe, Middle East and Africa (EMEA) is 43.3% women and 56.7% male. When it comes to leadership positions, 28% are occupied by women while 72% are filled by men. Women are also under-represented within associated fields like engineering, with a mere 11% of local civil engineers being female for instance, according to a blogpost on SAICA. This stat indicates that we as a society have a long way to go, women in STEM matter to me because we are underrepresented. Our industry has to make lots of improvements for the statistics to change.
Who are the women in the STEM arena that inspire you and why?
Various women have inspired my journey in this industry, I do not have one role model but look up to different women who have molded me to be the person I am. My role models have encouraged me to be a hard worker, to grow without barriers and always aim to reach for my dreams at all times.
How would you advise a girl to choose her career?
Choosing a career is one of the most important decisions in anyone's life but one size does not fit all, it's a good idea to take time for self-introspection. You need to find out what skills you possess, every person has a unique skill that we all have e.g are you good at numbers, writing, data analytics or drawing. Your skills make it easier to know which direction you are headed, you would also need to jot down all your likes and dislikes. Assess what are your key values, build a list of careers you want to learn more about, research and narrow down your list. Most importantly, get training in the career path that you would like to explore and never stop, this can be through a University, College, networking with link minded people, attending workshops and engaging with people in the industry that you would like to pursue.
The most important decision is to be passionate about the work that you do as a person, making money while doing what you are passionate about is one of life's fulfilling purpose. With all of this in mind, remember that a career path can be varied – not everything happens in a straight line, so always be open to change and new opportunities. 
What's the best piece of advice you can give to anyone aiming to succeed in the ICT industry?
Do not be afraid to ask questions. The hard ones or the simplest of ones, all questions deserve an answer. A person that has the courage to ask a question shows strength and maturity. And you will often find you are not the only one in the room wondering the same thing. In a fast-paced environment, done is better than perfect. Too often you get caught up in the micro details and forget the overall picture. You should always aim to do your best possible work, but when you are working to a deadline, always meet that deadline – being late is not an option, even if that means your work is not 100% perfect.