1. Describe your job: What do you do? Which level do you occupy within the business? How did you end up at your company? Tell us about your journey to where you are today?
I joined Uber in 2017 and was promoted to the Country Manager for South Africa in 2019. As the Country Manager, my role involves focusing on managing the operational functions of the South African business. These include market and product growth, policy and community engagement as well as stakeholder management. I am responsible for building and nurturing relationships with stakeholders, regulators and corporates in different cities in order for the business to grow and raise its profile. I work with various teams to deliver the best possible experience for Uber riders and driver-partners across five different cities in South Africa.
On my journey, I was born in Mgugundlovu which is popularly known as Pietermaritzburg but matriculated from King Edward VII School in Johannesburg. Prior to studying for my undergrad, I had taken a gap year between Matric and University, in which I tried my hand at a culinary institution and just after my first week of practicals I was asked to be transferred. Not because I wasn't any good, it just was not what I wanted to do and anything I do in life, I must have a passion for or fulfil a goal in doing it. I have a BA in Politics, Philosophy and Urban planning politics and two Post Grad qualifications specialising in Urban & Town Planning and I recently acquired a Masters in Development Planning from the University of the Witwatersrand.
I have worked for various companies prior to joining Uber and previously worked in research in the area of spatial planning with the South African Chair in Spatial Analysis and City Planning.
2. What are soft and hard skills you require to be effective in your role?
Every day, I develop existing and new skills in order to effectively manage in my position. To excel as a Country Manager, you need good communication skills, time management, especially at Uber as everything is fast-paced, organisation skills, be a team player and the ability to deal with changes effectively. We have engagements with different stakeholders such as driver-partners, business partnerships and also our riders and all of these engagements need someone who can work with people effectively. Ironically, working in such a fast-paced environment, I've had to learn patience. As unlikely as it sounds, I have developed an understanding that some things take time to get it right. This allows me to look at various situations from a variety of perspectives.
Being a part of the LGBTQ+ community has also greatly grounded me. I understand that every human being is complex and we require a deeper level of cognisance to truly understand each other. Being kind, compassionate and respectful are skills I rely on daily, and this helps me create a better working relationship with my colleagues and friends at Uber as well as with external stakeholders.
3. Tell us what constitutes a typical working day for you? What are the best/ least favourite parts of the job?
The best part of my job is working with my team, we have incredible people at Uber that are smart and hardworking which makes my job much easier. I love the mission of the company, the economic opportunities it is providing and the solutions it is providing to the African Market.
I am honoured that I get to do what I love with the company that supports and is committed to offering equal opportunities. Uber advocates for diversity and is inclusive which is showcased throughout its employee culture and policies. As an active member of the LGBTQI community, I am proud to be working for a company such as Uber who is dedicated to making a significant impact to the LGBTQI+ community in all the cities it operates in. I feel a sense of belonging and welcome at Uber which makes me love my job even further as the company is a resource for LGBTQI+ individuals, their allies and has the intention to increase visibility, and understanding which gives me a sense of belonging.
On any given day, I start my day by reading my emails to be updated with everything that is happening in the country. Each day is different and as equally as challenging and creative. No two situations that come up are the same and because of this I always need to be on the ball. This ensures that at no point in my life I am stagnant and I welcome any opportunity to grow, learn and explore.
4. How do you define and measure success? What KPIs do you use to do so?
We set strict goals and objectives and adhereto these at Uber. By understanding what it is that we want to achieve, and setting and then actioning these plans to achieve it, helps us achieve the required results.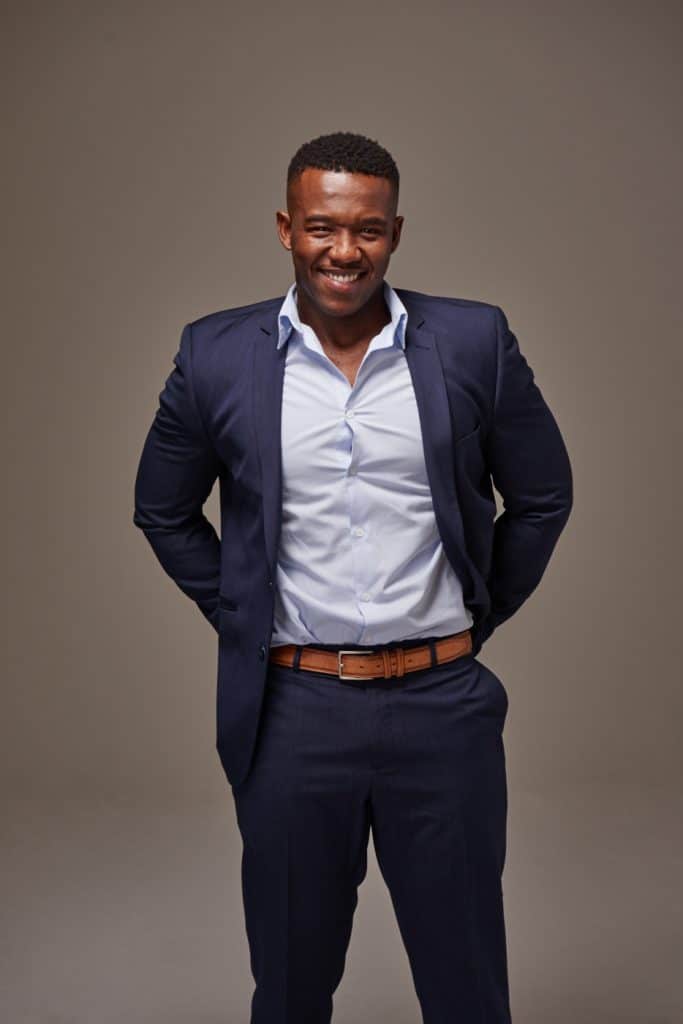 5. What are your favourite technologies and platforms that you use to make yourself more productive and get more done?
My cell phone because 90% of my daily activities revolve around this device. From my calendar to quickly accessing documents and emails, I am able to take my office and duties almost anywhere with a connection. With my job, I travel quite a bit and thus having the option of taking my work with me wherever I am, greatly improves my productivity and ability to reach goals. Among my favourite apps include my Google Drive, and of course Uber to get me around 24/7 and let's not forget the Uber Eats app.
My laptop is a close second due to the multiple ops tools I need to access.
6. What can you tell us about your future plans for the business?
As an organisation, we are always looking at innovation and ideas that sets us apart from everyone, this year we hosted our first Tech For Safety Summit, it has opened up many new opportunities for growth. The Summit took the fourth industrial revolution and the technology it encompasses to create sustainable, digitally-led innovative safety solutions. It is an exciting time to be working for a company that is at the forefront of cutting-edge technology, and being able to use this to make South Africa a safer place for all. The Tech for Safety Summit included the industry's leading disruptors who formed part of the panel led by corporates, start-ups, and experts in the fields of technology and safety. Our speakers helped to contribute to the safety conversation in our industries, promoting excellence in personal safety and maintaining a robust safety environment.
Uber's ambition is to be everywhere – any progressive, forward-thinking city that has a need for safe, reliable and efficient transportation, we want to be there. We are part of a broader mobility movement, establishing smart cities of the future. We are currently working hard to grow our business and will continue to create economic opportunities for thousands of people who wish to join Uber. Uber is a significant net contributor to the local economy and our plans are for it to stick to this vision and continue to empower and upskill entrepreneurs through technology. I would like to see the South African and Sub Saharan Africa business really integrate and assist cities improve transport and spatial-transit operations and help grow the economies.