One of the best things about working from home is an improved work-life balance. By spending more time with your nearest and dearest and less time schlepping to the office, remote working has done wonders for families who live together.
Another major benefit? Being able to set up your workstation exactly as you want. While some people don't stick to a typical home office setup (read: working from bed), most of us find that the right desk, chair and equipment all help to keep us not only productive but also comfortable.
And, as we spend most of our waking hours in front of a computer screen, investing in proper home-office equipment like a high-quality monitor is beneficial for our health and well-being too.
Let's look at how a large-screen, sharp-resolution computer monitor can elevate how we work and play.
Increased screen real estate and efficiency
Adding a computer monitor to your workstation creates a more conducive working environment, boosting your productivity and reduce stress levels.
With an impressive 25-inch screen, the LG UltraWide Full HD IPS LED Monitor provides a large display and multitasking functionality to help you tick off that to-do list every day. Its full-HD resolution offers a crystal-clear picture and sharp, realistic details for those working in the creative fields. And all workers will benefit from its Screen Split feature that makes multitasking a cinch, allowing you to resize and display multiple windows at once.
The result is easier processing of documents since you can maximise the space with multiple windows of media or data. You can also compare various files by placing them side by side.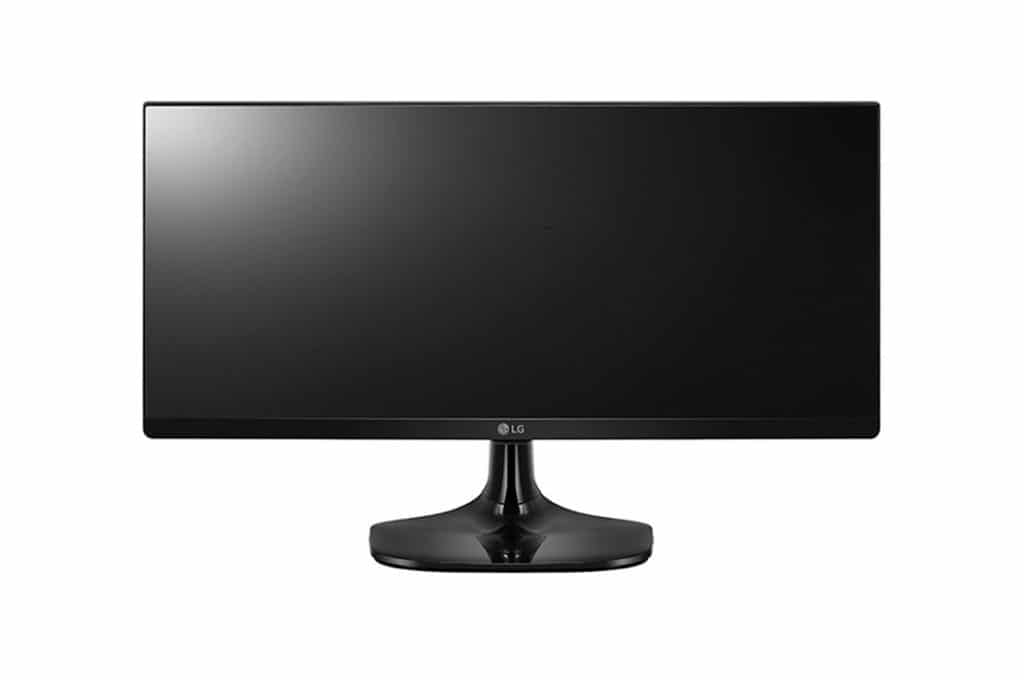 Easy adjustments and true-to-life colour
Additionally, LG's monitor conveniently puts a host of essential settings into a window for quick and easy access. You can adjust the monitor with a few clicks of your mouse, tweaking volume, brightness, picture mode presets, and more to suit your evolving work needs and changing the viewing angle.
Speaking of customised settings, the advanced monitor also boasts over 99% coverage of the sRGB spectrum, making it the ideal solution for professional photographers, graphic designers and other creatives working from home who need highly accurate colour reproduction.
Enchanting entertainment
For those who enjoy squeezing a game or movie session into their workday, LG's multifunctional monitor has also been geared for an immersive viewing experience – its UltraWide 21:9 aspect ratio makes games and movies more enjoyable.
Hardcore gamers will be pleased to find a dedicated Game Mode and built-in gaming features on the device for next-level gaming conditions, no matter the virtual world. Black Stabilizer makes dark scenes pop while Dynamic Action Sync reduces the lag time for smoother gameplay.
Finally, an ultrawide screen to meet all your needs – whether they're work or play-related.